How to innovate golf club membership in 2018
---
Part three of Josh Carr's series on golf club memberships explores ways golf clubs can innovate their membership in 2018.
---
What can golf clubs do to help maintain, or even boost, their memberships? This is the question on the lips of many golf club managers, and even many worried members, as some look to keep their club afloat.
Golf memberships have fallen by 2.5% over the last five years in the UK, having a direct result on the finances on numerous golf clubs across the country. The most recent example would be Astbury Hall, owned by Judas Priest guitarist KK Downing, which has gone into administration.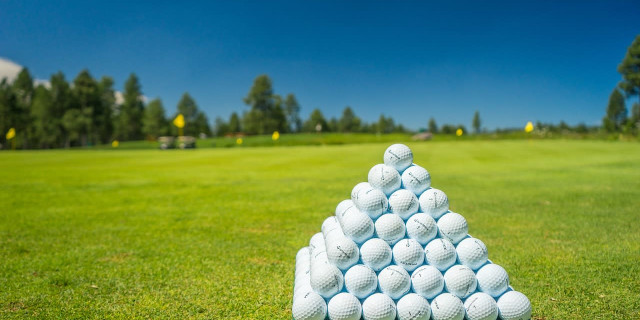 However, you could argue that one of the main reasons golf club memberships are declining is because too many clubs are living in the past. It is no longer seen as an "honour" and a "privilege" to be a member of most golf clubs.
Nowadays, the most important thing is making the club desirable to potential golfers and giving them their money's worth. Memberships costs hundreds, sometimes thousands, of pounds so golf clubs must give people reason to part with such a large chunk of their money.
If a golfer is only able to play on a weekend, then they may be inclined to just pay the one off visitor payment at their local club, as oppose to wasting hundreds to play 10 rounds a year. One respondent to the Golfshake survey summed this up perfectly saying: "I would not like to join a club as I like to play different courses and have not the time to play and warrant club fees".
Also, you could argue that many people give up their membership due to family commitments, as the 2016 Golfshake survey showed 16% said they gave up golf for more social time with their family.
These, and a whole host of other reasons, all contribute to the decline in golf memberships and it is why golf clubs should offer numerous types of flexible memberships. In fact, 39% of non-club members said they would join a golf club if there was a flexible membership option that reflected the amount they would play.
Below are some suggestions on what clubs could, and should, offer potential members.
Weekday Membership
A cheaper weekday membership may entice many potential golfers across the UK. For those who often have other things happening on weekends, such as days out with family and possibly participating in other sports, a weekday membership would suit them.
To be able to play golf after work is often desired by many and with a weekday membership, they don't have to worry about paying a visitor fee. They can literally turn up, and walk onto the tee, without the hassle of exchanging money. This would also give them full access to practice facilities.
Twilight Membership
Twilight Membership is very similar to weekday membership, however only tends to run between April and September – when it is possible to play golf after 3pm.
Many twilight golfers don't play golf during the winter months and therefore having to pay for a full 12 months may deter them from joining a club. However, a twilight membership that runs through the summer months, and is cheaper, would suit them perfectly and would make the golfer more willing to pay.
Academy Membership
For those who are maybe looking to get into the game but are put off by the excessive fees for a game they may not eventually like, academy membership would stand out to them.
This membership could consist of free use of the practice facilities at the club for a set monthly fee (that can be cancelled at any time), free range balls and access to group lessons or a number of free individual lessons with the professional.
The academy membership gives potential new golfers the chance to try the sport and in turn, if they enjoy it, they may move onto full membership.
Points Based System
The points based system sees members buy points. For example £200 may see a member pick up 200 points. From there, every time they play around they will use 'x' number of points.
This could be split into something like 30 points for a round before 11am, or 15 points for a midweek round. This way, golfers keep topping up their points and then if they decide they don't want to play anymore, they won't feel like they are losing money.
Family Membership
Many golfers give up their membership because they find themselves spending too much time on the golf course, instead of with their families. However, with a discounted membership for a family it may entice people to spend their family time at your club.
Family memberships give golfers the best of both worlds and it could even see the child, or children, become full members in the future. To add, 19% of respondents said they would be more inclined to join a golf club if they did more to encourage juniors, and 16% of the responses who were aged under 50 said they would be more inclined to take advantage of a family membership.
Corporate Membership
Corporate membership is another way of getting people regularly through the door of your golf club. These tend to offer a set amount of people from a company playing rights throughout the year at a club, although they cannot usually play in club competitions.
On top of this, they will be offered a set amount of rounds where they can invite guests and possibly hire rooms in the club. These are perfect for meeting clients and hosting their business' golf day. Furthermore, companies are normally given the chance to sponsor tournaments and showcase their company at given events.
Golf Club Marketing
All of these ideas need to be marketed well to be successful, and can be done so for free. Social media is huge these days, so any golf club that is not advertising itself on these channels is really missing out and behind the times. Posts about new memberships, one off offers and online competitions can reach thousands of people.
Alternatively, simply putting up flyers in the local area could attract new golfers to your club. How many times do you hear local people say: "where is the golf club even at?" Make sure every local knows where your club is and what it has to offer.
However, while offering all these different types of membership, you also have to keep all of your members happy and give them their money's worth for whatever membership they may have. There are a few simple things that can be done to achieve this.
Host social events at your golf club that are free for members and their guests to attend. This could be something as simple as a BBQ on a Friday night, with discounted drinks. You could even combine this with a nine-hole competition.
Alternatively, your social events could be showing the Open Championship or the Ryder Cup live at your golf club. Golfers may be more inclined to watch such events alongside other golfers and their friends at their club, and it will create an atmosphere in the bar.
On the course, it could be a good idea to offer more competitions aside from the weekend competition and monthly midweek medal. By hosting more weekly midweek medals, you give those who cannot make the weekend competition more chance to compete and keep or reduce their handicap. These can also be split up into categories, giving more people chance to win – and therefore give them reason to return.
It is also about time golf clubs started working together, instead of battling it out just to say "my course is better than yours." Yes, it may well be, but by shutting each other out, it also affects the cash flow of the club.
Clubs could offer reciprocating offers for golf at other local clubs. This could either be a few free rounds a year, or at a discounted price every time you visit. There is also the possibility to offer members a free county card with their membership. This gives them discount at golf courses across the UK.
Finally, in order for golfers to make full use of their membership all year round, golf clubs should consider putting on winter leagues and winter coaching. By doing so, golfers are given the chance to still play competitively throughout the winter months and therefore will feel they are getting the most from their membership.
In the current day and age, it is imperative that customer service is the best it can be and people get their money's worth. It is time golf clubs start keeping up with current trends and start making changes to make the game accessible to everyone.
Related Articles:
What is stopping people playing more golf?
Why are golfers deciding to be non-club members?
Making Golf Marketing Work - 10 Simple Ideas
---
What do you think? leave your comments below (Comments)
---
Tags: industry insider golfshake
---
PLAY MORE PLAY BETTER - LATEST TUITION TIPS
---
Leave your comments below
comments powered by

Disqus