Growing Golf the Right Way at Bawburgh and Norwich Family Golf Centre
By: Golfshake Editor | Sun 28 May 2017 |
Comments
---
Post by Sports Writer Derek Clements
---
ONE of the biggest problems facing golf today is the lack of people taking up the game. There has been a slight increase in the number of women who are joining golf clubs but apart from that numbers are in decline. The key is finding a way to make it more attractive to children and working out how to keep young men in their twenties and early thirties in the sport.
A recent study suggested that the way forward was to engage families. Fortunately, there are still some forward-thinking clubs in Britain, where memberships are growing and the game is thriving. One such venue is Bawburgh Golf Club and the Norwich Family Golf Centre, which has much to teach the game. Located in Bawburgh, on the outskirts of Norwich, it began life as a basic driving range located on the Norfolk Showground. And we do mean basic – a few mats and golf balls designed to give people the opportunity to come along and hit a few balls and find out what golf was all about.
It wasn't long before the driving range began to thrive and demand grew for the owner Alan Barnard to turn some land nearby into what was originally a nine-hole golf course, designed by Alan and former professional golfer Bert Kelly. And so it was that in 1979 Bawburgh Golf Club first opened as a par 33, measuring just 2,577 yards. The ethos was simple enough – the course was created to provide somewhere for comparative beginners to learn the game. There were no airs and graces, just a decent course and a fun, friendly environment.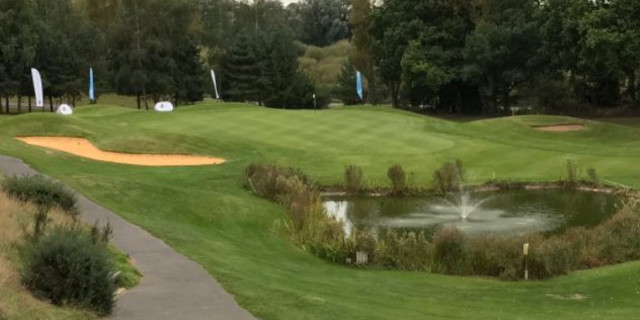 (Image Credit: Bawburgh Golf Club Twitter)
Demand was such that in 1991, Alan and his wife Kate expanded the course, turning in into a fine 18-hole layout that has continued to develop. And in 1994 came the crowning glory, the magnificent Glen Lodge Clubhouse which overlooks the course. It features changing rooms and shower facilities, a members lounge, bar and restaurant, a function room and marquee for weddings and parties, and carvery lunches on Wednesdays and Sundays.
The club is now run by Alan's son, Robert, his wife Jo and their daughter Krissy. Robert began his working life as a farmer, but had always had a passion for golf and took over as managing director when Bawburgh Golf Club was incorporated in 2005. One of his first projects was to look at the possibility of two new holes on land farmed by nearby Easton College – the new second and third holes opened in 2008, and further changes are in the pipeline.
Robert was also responsible for opening a new nine-hole course at Easton in 2010. Throughout, the Barnard family have remained true to their original philosophy, which was to make golf as accessible as possible to as many people as possible (and to make it fun), and the crowning glory came with the construction of Norwich Family Golf Centre, which opened in 2011. It features a state-of-the-art driving range with 28 covered bays as well as additional mat and grass bays outside, 'proper' balls delivered via pop-up tees, teaching bays, a conference room, a fully-stocked golf shop, Trackman, club fitting and lessons.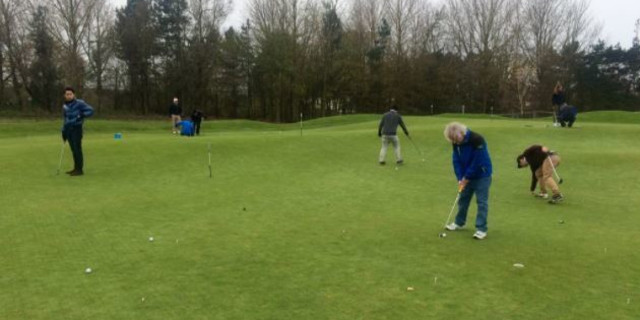 (Image Credit: Norwich Family Golf Centre Twitter)
Additionally, there are special rates and coaching for juniors, as well as junior golf camps run during school holidays, adventure golf at Congo Rapids (an 18-hole course featuring obstacles that include a plane, a jeep, rafts, waterfalls, caves and streams), a cafeteria and bar, which also doubles up as a clubhouse for the par-36 nine-hole course.
And membership is booming. At a time when most other courses are struggling to balance the books, Bawburgh boasts 800 members. Various types of membership are available – full, six-day, five-day and off-peak. Full membership at Bawburgh also entitles golfers to play at the nine-hole course. And if you don't want to join the 18-hole course, you can opt for full, five-day or joint membership of the nine-hole course.
For more information, visit their official website.
Bawburgh Golf Club
Par 72, 6,720 yards, parkland/heathland
Green fee £25
The proof of the pudding is in the quality of the course. So just how good is Bawburgh? It is a stunning golf course, enjoying some spectacular views over the Norfolk countryside, and don't let anybody ever tell you that Norfolk is a flat county - there are plenty of elevation changes at Bawburgh. The faces of many of the bunkers feature railway sleepers, and the greens are beautifully maintained. They are fast and true but hold a well-struck approach. The second hole is a wonderful par five measuring 551 yards. You can't see the green from the tee - the hole is a gentle dogleg which can be reached in two when the fairway is firm. Your second shot is played to a two-tier green with a narrow entrance, with plenty of trouble left and right. The fourth hole is beautiful downhill par three measuring 139 yards, played to a green that slopes from back to front and guarded by well placed bunkers. The 10th hole, a 562-yard dogleg par five, calls for a drive up the left side. Big hitters can carry the corner of the dogleg but beware of the out of bounds. The 14th is a magnificent par four measuring 442 yards. The tee shot is blind. Aim for the left side of the fairway for the best approach to the green. Once again, there are trees lining both sides of the fairway, and a bunker short of the green must be avoided if you are to have any chance of making a par. The 18th may well be the best finishing hole in East Anglia. It is a 473-yard par four The hole is framed by trees on either side and is played gently downhill. The ideal drive should be hit to the right side of the fairway, which slopes from right to left. Avoid the fairways bunkers if you want to go for the green in two. Your second shot is a real challenge, played to a two-tier green that is guarded by a large pond with a fountain. Get off here with a par on the card and you have done really well.
Easton Golf Course, nine-hole course
Par 36, 3,129 yards, heathland
Green fee £12, 18 holes, £20
Make no mistake, this is a proper test of golf. It is flatter than the 18-hole course, but features some long and challenging holes. It opens with a 369-yard par four which appears to be straightforward enough, but make sure you miss the pond on the right, and any approach that goes too far will leave a tricky recovery shot to the hole. The fourth, measuring 281 yards, is a classic risk and reward par four. A well-struck drive aimed slightly left of the marker has a decent chance of reaching the green but, once again, there is trouble lurking behind. The seventh is a terrific par five of 561 yards. It is a dogleg, featuring out of bounds on the right and a well-placed bunker on the left of the fairway. Your second shot needs to avoid two further fairway bunkers before an approach to a small green protected by a bunker to the right side of the green.
---
What do you think? leave your comments below (Comments)
---
Tags: junior golf Bawburgh Golf Club
---
PLAY MORE PLAY BETTER - LATEST TUITION TIPS
---
Leave your comments below
comments powered by

Disqus