Layers play key role in FootJoy's new Autumn/Winter Range
By: Golf Shake | Fri 22 Jul 2016
---
Following intensive testing involving numerous European Tour players in a wide range of weather conditions, FootJoy, the, have announce dthe launch of their stunning new Autumn/Winter Performance Golf Apparel range. The new line up is geared to help golfers of all levels perform to their very best.
FootJoy has a again re-iterated its commitment to the serious golfer with some of the most advanced performance fabrics and technologies in its latest line. The Autumn/Winter Performance Golf Apparel line focuses on multiple light and breathable pieces, which help boost performance and make it simple for golfers to add and remove garments in order to adapt to changeable weather conditions on the course.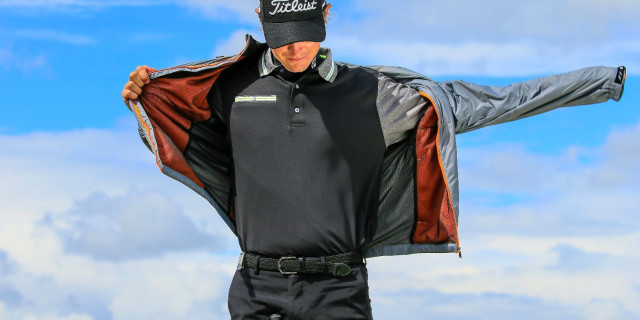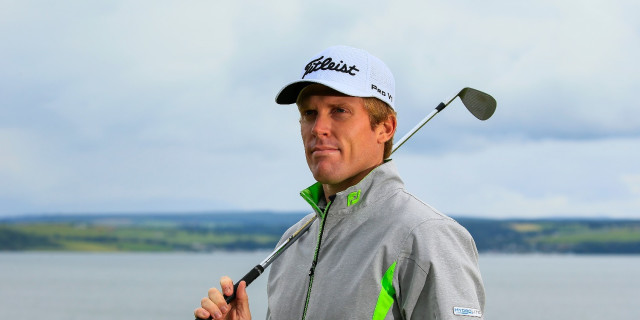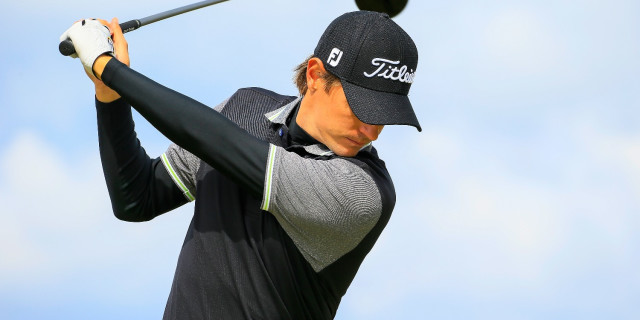 The extensive range – incorporating Outer, Mid and Base Layers – has been put to the test in extreme playing conditions by European Tour regulars Gregory Bourdy, Brett Rumford, Andrew Dodt and Jason Scrivener during the Scottish Open at Castle Stuart, Inverness.
Based on fashion trends from around the world, the line also includes several eye-catching new colourways such as Steel Grey, Fresh Green, Orange and Nautical Blue. Two new colour collections – each boasting three polo shirts and two pullovers – light up the Mid Layer section. The Riverside Collection combines Black, Charcoal, White and Fresh Green, whilst the Lexington Collection is made up of classic Navy, White and Deep Red colourways.
"We're really excited about our new Autumn/Winter range and it's great to hear the feedback from our Tour players, which mirrors that excitement." said Paul O'Hagan, FootJoy Marketing Executive. "The new colours and stylings promise to appeal to a wider range of golfers than ever before, whilst several of our best-selling garments have remained in the line-up due to popular demand.
"We understand that it can be tough to find the motivation to get out on the course during the British winter, but our new range is designed to help golfers perform in those challenging conditions and look the part at the same time," added O'Hagan.
FootJoy OUTER LAYER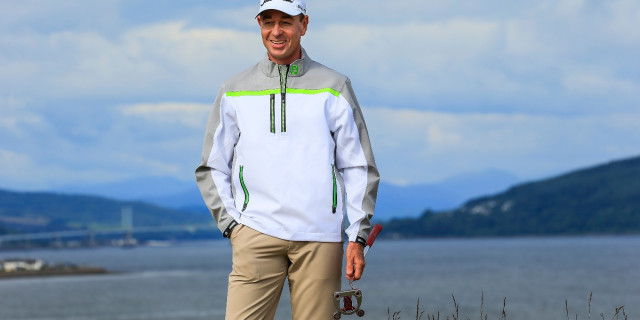 FootJoy's Outer Layer consists of a wide range of waterproof jackets and trousers, wind shirts, thermal fleeces and softshell jackets and vests. Created from Japanese fabrics, the DryJoys Select® (£295 rain jacket; £200 rain trousers) is the flagship garment, offering 25,000mm waterproof protection (WP) and remaining incredibly lightweight to allow for other layers to be worn underneath.
Bringing new colour to the range are the DryJoys Tour XP™ waterproofs (£200 rain jacket; £185 rain shirt; £165 rain trousers), with the jacket boasting a StaDry Collar based on feedback from golfers at all levels of the game. The collar has been strategically shaped and positioned to ensure it does not interfere with the golfer's swing, whilst also preventing rain from entering the garment.
FootJoy MID LAYER
The FJ Mid Layer category includes a host of popular Chill-Out Pullovers, lambswool sweaters and performance polo shirts that can be combined with Outer Layer garments or worn on their own.
In helping golfers perform on the course, the Autumn/Winter Performance Golf Apparel range includes a greater focus on the more technical Chill-Out pullovers over traditional sweaters, with new styles featuring in the Riverside and Lexington Collections.
Featuring splashes of the new colours, FootJoy's high-performance polo shirts in Stretch Pique, Smooth Pique and Heather Lisle stylings are standout garments, whilst there are also more traditional Lisle Solid and Pique Solid shirts in primary colours for the more traditional golfer. In total, there are an incredible 44 polo shirts for golfers to choose from in the latest Autumn/Winter Performance Golf Apparel range.
BASE LAYERS
Playing a crucial role in maintaining body temperature is FJ's ProDry Performance Thermal Base Layer Mock, which is offered in three different colour options. Autumn/Winter 2016 also see the continuation of FJ's ProDry Performance Seamless Base Layer, which provides superb comfort and mobility, as well as body-mapping technology to guarantee breathability.
The Autumn/Winter 2016 Performance Golf Apparel collection from FootJoy will be available in stores from August.
For more information on the FJ brand please visit www.FootJoy.co.uk or follow on Twitter at @FootJoyEurope.
---
Tags: Footjoy
---