10 Tips For Organising a Successful Golf Trip
By: Joe Hughes | Fri 06 Jul 2018 |
Comments
---
It can be tricky being in charge of organising a golf holiday with your family or friends, so we've decided to put together a list of top tips that you should keep in mind when sorting your break.
10 Things to Take on a Golf Break
9 Top 100 Golf Venues Where You Can Stay and Play
Top 10 UK & Ireland Travel Destination Guide
Choose Your Location Wisely
The first thing you need to decide is where you want to travel to for your golf trip. You should take into account how far you and your compatriots wish to travel and how much you are looking to spend on the holiday. Using sites such as Golfbreaks.com will give you a good idea of deals near specific locations and those that are within your budget. Furthermore, you should decide what you are looking for from the location, do you want 30 degrees of heat and blazing sunshine, or overcast days with a little wind? This is a decision to make with your party before starting your research.
---
---
Choose Accommodation Wisely
For some golf deals, you will be given the option of a few different kind of accommodation or a few that a in slightly different locations in relation to the course or courses that you are playing. Those that only provide you with the one option usually mean that the accommodation is on the same site as the course, which is ideal. If you do have to make the choice then I'd urge you to look not only at quality but also distance to your selected tracks. It's a case of the closer you are, the better it is, really. However, if there is a higher quality option a little further away, and you don't mind travelling for your tee time then go for it.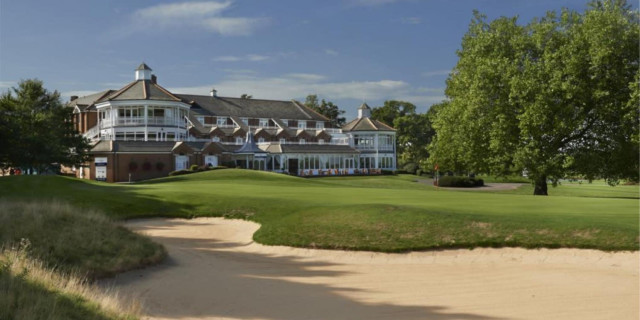 Take Advantage of Previous Customer's Reviews
There's nothing worse than turning up at your destination and thinking, "this isn't what the pictures on their official website look like." Of course, if you look on a resort or course's own website, their photos will feature it at it's very best even if it's not right now. So, to help avoid this underwhelming feeling you should read around any destinations of interest and see what recent visitors have said about it, this will give you a more up to date and realistic summary of the location.
Golfshake Top 100 User Ratings
Select the Most Suitable Method of Transport
When selecting how to get to your golfing destination, you should make sure that you consider a number of factors. Firstly, you should check whether any of your party have a preference. For example, if someone is afraid of flying, then look into alternative methods. Secondly, you should consider the price. In a similar way to choosing the destination, decide with your group how much you are willing to spend on travel and go from there. You should then look into what is the easiest way to reach your location. If you're lucky enough that your group have no preference on the method of travel, this would make this stage easier. Some areas may be easier and quicker to travel to by train or plane or even boat, by researching all of the options, you'll be able to make an informed decision and reach your resort easily.
Be Clear About Payment
Once you've decided where you're going, how you're getting there and all the other bits and bobs that come with a golf trip you should inform all your party members of the amount they need to pay and the deadline for that payment. It is most likely that in the modern days of online banking, they will be transferring their money to you, the group leader. It would be wise to set the deadline for them to pay you a few days before you actually have to pay for your trip, this gives you a little time to sort out any issues and ensure you have the correct amount. This is a big part of booking a successful trip, so make sure you communicate well with your group about payment so that they are all clear about what is going on.
Create an Itinerary for Your Trip
For a trip to be successful, it is likely that you will need to be organised and have at least a rough idea of what you're going to do and when you're going to do it. It is highly likely that you'll have already pre-booked your tee times, so you should work around these.

If there is any other activities that you wish to do whilst in the area, then make sure you allocate a time to do them, and book in advance if you need to. By having at least a loose plan of where everybody needs to be and when they need to be there then this helps to avoid any unnecessary stress and allows you to enjoy your trip to the fullest.
Book in Advance Where Possible
This is very much linked to your itinerary and is a really good idea to help your trip become very successful. Tee times and some extras such as golf buggies can usually be booked and paid for before you even leave your home. This would help you to avoid any disappointment of the resort not having any available buggies or even worse, any tee times. Aside from the golf, you should look into booking any other activities that you wish to do and possibly any restaurants that you are planning on visiting whilst you're there. Again, this helps avoid disappointment and provides you with some concrete plans for your break.
Leave a Little Spare Time for Relaxation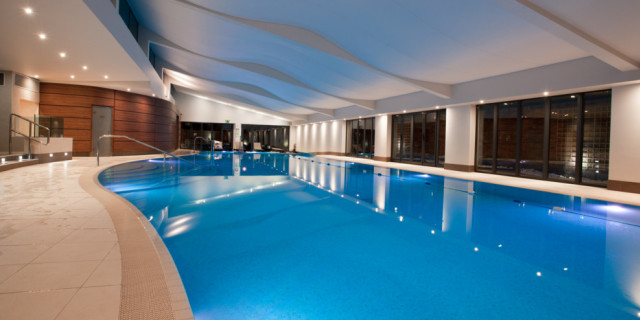 Having an effective itinerary does not mean that you've planned out every minute of every day and there's no gaps at all. There should be. Leave some time, maybe in the evenings or mornings for everyone to take a breath and relax in the way that they wish. Some may choose to take a swim or use the sauna if your accommodation has such facilities, whilst others may choose to sit with a cup of coffee or grab a few hours extra sleep. Regardless, make sure everyone feels comfortable enough knowing that they can have some time to themselves.
Best Luxury Resorts in the British Isles
Take Out Travel/Golfing Insurance
As a group, you should really consider taking out some travel insurance that will have you covered if anything bad happened whilst on your trip. Many companies off group golf insurance packages that don't break the bank but give you the cover that you need. I'd strongly urge you to do some research and find a suitable package for your group.
Decide Your Scoring Format
This one is slightly less crucial, but still important for the golf to be enjoyable. You can decide when you're there or on the exciting journey to your destination whether you are going to play Stableford, Match-play or any other format that you happen to be a fan of, it's totally your choice. However, whether there 2 or 20 travelling with you, make sure that everyone is happy and you'll be in for some brilliant golf.
Great Formats to Play on a Golf Break
---
---
---
Related Content: travel golf travel guide Courses
What do you think? leave your comments below (Comments)
---
Leave your comments below
comments powered by

Disqus
Plan Your Next Round
Ardglass Golf Club
County Down
from £22.00
Save 50%
Castlerock Golf Club
County Londonderry
Galgorm Castle Golf Club
County Antrim
from £13.00
Save 23%
More Golf Course & Travel Features
Plan your next golf break with Golfbreaks.com