Oakmont is the Best and Worst of the US Open
By: Golfshake Editor | Wed 15 Jun 2016 |
Comments
---
Post by Golf Writer Kieran Clark
---
"The hardest golf course we've played." Those were the striking words of six-time runner-up Phil Mickelson when describing Oakmont Country Club, site of this week's 116th U.S. Open. The five-time major champion, who coincidentally turns 46 on Thursday, visited Pennsylvania early to gain a feel of the revered course ahead of what is yet another hopeful bid for the elusive career Grand Slam.
It will be the ninth occasion that America's national championship has descended upon what was once merely farmland, before it was transformed by Pittsburgh-native Henry Fownes, who laid out a course that has long been held in similar esteem with golf design aficionados as the likes of Royal Melbourne, Augusta National and the Old Course at St. Andrews.
For Mike Davis, the executive director of the USGA, who inevitably becomes a minor celebrity during the typical controversies of a U.S Open, this particular venue is as good at it gets. "Oakmont is, from an architectural standpoint, a masterpiece." He is certainly not alone in thinking that.
Featuring some of the most intriguing bunkers to be found anywhere in the world – 210 of them to be exact – and uniquely complex, tilted greens that always run at an eye-watering pace, the examination presented has been an enduring one, captivating the game's best for generations, since the likes of Gene Sarazen, Bobby Jones and Tommy Armour succeeded here in the 1920s.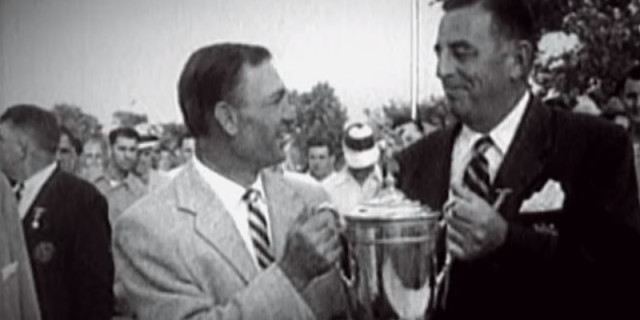 Ben Hogan triumphed at Oakmont during his remarkable season in 1953, while less than a decade later, a 22-year-old Jack Nicklaus fended off the challenge of local favourite Arnold Palmer, who uncharacteristically struggled with his putter on those fearsome and uncooperative surfaces. Reflecting on his own experiences, the legendary Pennsylvanian would later remark that: "You can hit 72 greens in the Open at Oakmont and not come close to winning."
Tiger Woods can empathise with that, having received little reward for producing one of his most clinical rounds from tee-to-green. During the third round of the U.S Open in 2007, the 14-time major champion failed to hit just one solitary green in regulation, but only managed to break par by one shot. When a course doesn't yield a low score to great play from arguably the most accomplished golfer in history, questions have to be asked of the manner in which it has been set up.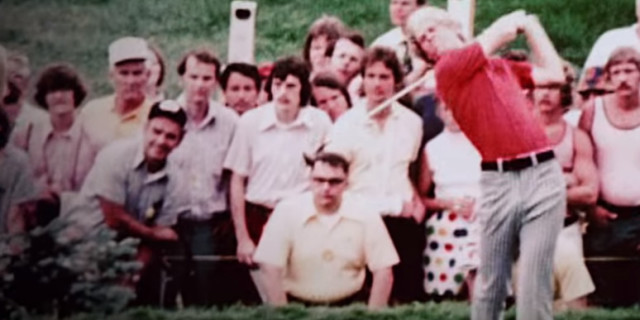 When Johnny Miller hit all 18 greens in regulation on route to a championship winning final round of 63, arguably the greatest in major history, it was sheer brilliance that was accommodated by the golf course. Rather than further encouraging more achievements like the outspoken Californian's, the response was instead to manufacture the massacre at Winged Foot a year later.
This is perhaps sign of a wider philosophical question to be considered by the USGA and the members of Oakmont, where scores have actually risen since those earlier championships of the '50s and '60s, which diverges markedly to what has been seen in the other majors. With those greens (these days running at roughly 14 on the stimpmeter) and a second cut of thick rough that was pushing six inches in length on Monday, is this famed course being presented at its best?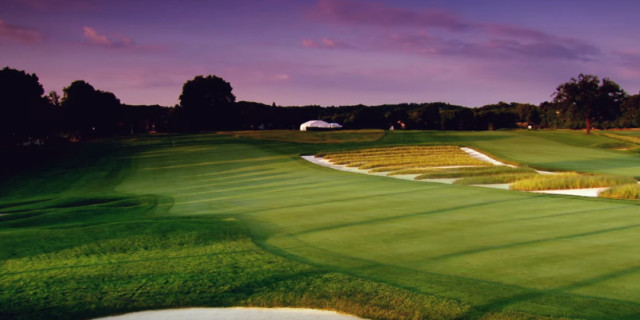 When you consider that the majority of those stunning bunkers, including the iconic Church Pews, are surrounded by tall grass that bewilderingly reduces the chances of a player actually finding himself in one of them, then it is obvious that what you will see this week is not how it should be.
Rather than setting a fascinating test that would demand creativity, shot-making and imagination of the field, they have been faced with a glorified racing track that consists of narrow, single-lane strips of land framed by gouge-out rough. Instead of allowing the individual player to chart his own route to success, the path to victory has already been determined by a committee. That's how they like it.
This return to a more traditional USGA philosophy follows a pleasantly divergent two years from the norm that can be considered a mixed success. The brilliantly restored No. 2 at Pinehurst had refreshingly resurrected the skill and viewing excitement of the recovery shot, with the wider fairways additionally having offered a welcome opportunity for the players to strategically map and discover their own way of playing the course. If you leave the option for greatness open, the best players will take it.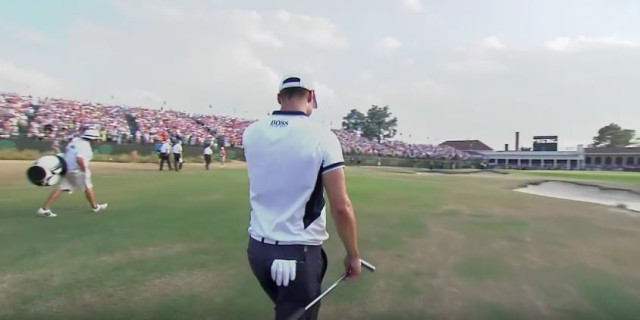 That ultimately won't be the case at Oakmont, where world number one Jason Day will have the same possibilities to choose from as the lowest ranked member of the field.
Unfortunately, while Pinehurst was a fine illustration for how different things could be, last year's championship at Chambers Bay quickly descended into farce. With unexpectedly hot weather drying up the young course and affecting consistent growth on the greens, the 115th U.S. Open fell victim to excessiveness in the right direction.
Possessing huge, rolling undulations that often compromised rewarding creativity and replaced it with pure luck. It was simply too much of a good thing.
For Rory McIlroy, who finished in a tie for ninth on the Pacific Northwest, there was a relief at returning to a more conventional venue. "Back to a nice traditional U.S. Open, not like we're playing on the moon this year," was his verdict last month. Now that he has seen the course for himself, the champion of 2011 is fully aware of the obstacles it presents. "To be able to win at Oakmont with the conditions the way they are; it would probably be my biggest accomplishment. It would make me feel like a more complete player," said the 27-year-old during a Tuesday press conference.
However, Oakmont itself is a course that is forever placed on the edge of reason by its members, and it only takes the deftest of nudges from an all-too keen USGA to once again tip things over from the unrelentingly tedious into the nonsensical. Golf is quite inexplicably unique as a sport in its desire to see the best players made to look foolish, as we have already seen examples of during practice rounds.
Many will relish watching the field struggling with the severity of the course, and while there is a somewhat masochistic quality to that sort of exhibition once a year, we are left with more than a sense that the game, and indeed Oakmont, can be so much better than what is born from the collective imaginations of Mike Davis and the USGA.
---

Be part of the action with a selection of unique golf tournament experiences, from playing in a pro-am with the stars to watching the action at golf's most illustrious events. Whether it's the Masters or The Open, The Ryder Cup or WM Phoenix Open, build your own bespoke package with the experts at Golfbreaks.com.
---
What do you think? leave your comments below (Comments)
---
---
PLAY MORE PLAY BETTER - LATEST TUITION TIPS
---
Leave your comments below
comments powered by

Disqus