Titleist launch 716 CB & MB irons
By: Golf Shake | Tue 22 Sep 2015 |
Comments
---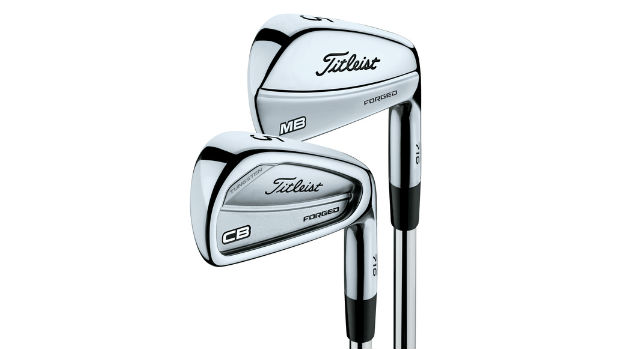 Titleist have announced the launch of their new 716 CB and MB. The irons, aimed at lower handicap players boasts an innovative design and a high level of engineering. The developement has taken years and been driven by feedback from the Titleist Tour satff.
The new 716 CB is a cavity blade that has been engineered with large amounts of high density tungsten. As a resut Titleist have improved shotmaking for consumers and have added forgiveness. The new 716 MB, a stunning bladed iron has been inspired and validated by the world's best players on the PGA and European Tour.
"In order to make the best iron product line in the world, you need to satisfy the best players in the world. And many of the world's best prefer a cavity back or muscle back blade for control and feel," said Chris McGinley, Vice President, Titleist Golf Club Marketing. "CB and MB have been among the most played models on the PGA Tour for years, so it's critical that our R&D team works together with players to deliver a product that performs better and gives them more confidence."
"The technology we've added to 716 CB puts this iron in a class by itself in terms of MOI and forgiveness, and makes it clearly stand out among traditional blade forgings," McGinley said. "The new co-forged construction and addition of high density tungsten weighting gives CB an added kick with unprecedented forgiveness in a traditional blade size."
The Titleist 716 MB is ahigh muscle back design featuring a squarer toe, thin topline and pre-worn leading edge that allows golfers to have supreme control over their shots with pure, forged muscle back feel.

"716 MB is a throwback to our Forged 680 Series, which our R&D team has really made modern through high-tech CAD modeling, with input from players such as Adam Scott and Webb Simpson," McGinley said. "Shotmaking is all about confidence, and the way this club looks at address, feels at impact and performs through the turf is what our players who prefer a traditional muscle back blade want."
Titleist 716 CB technology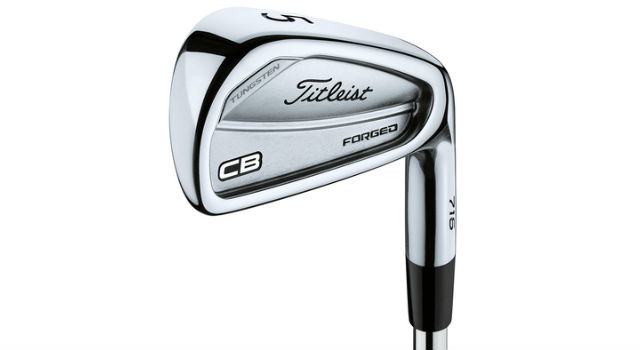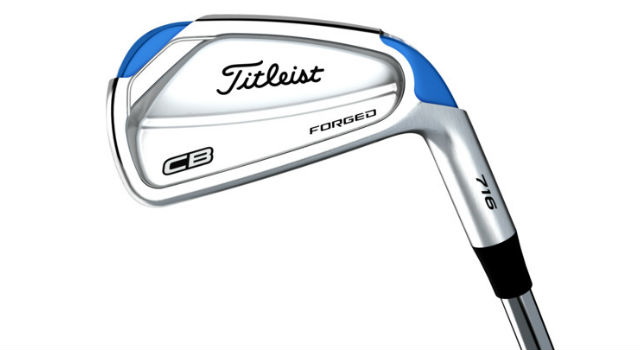 The new Titleist 716 CB boasts an increased level of High Density Tungsten weighting when compared to previous models allowing the creation of a lower CG. This distribution of weight has been carefully aligned at impact to increase speed and distance for golfers. In addition the tungsten weights are shaped to the perimeter via an Advanced Co-Forging Process which has been pioneered for golf clubs by Titleist R&D team meaning that the 716 CB enjoys a higher MOI.
A High-MOI design which has been created using an average of 55.2 grams of tungsten per head helps to drive higher ball speeds across all of the face creating a more consistent distance on off-centre hits. The high MOI created by Titleist also increases the forgiveness of 716 CB, in fact the new model boasts a 12 percent higher MOI than the previous generation 714 CB and is fact comparable to the previous generation 714 AP2 model.
"With this new CB, we are effectively bringing the high-tech construction of our AP2 platform to the cavity back blade category," said Marni Ines, Director, Titleist Irons Development. "Thanks to our co-forging process, we can now shape the tungsten weights exactly to the perimeter of the club head, which allows us to place the centre of gravity exactly where we want it, low and aligned with the point of impact, for more speed. At the same time we've been able to increase forgiveness to a previously unforeseen level."
"It's still a shotmaker's club," said Dan Stone, Vice President, Titleist Golf Club R&D. "It's still a pretty small blade, but it's now also a very forgiving club. We've never had a tour player complain about getting more forgiveness. Everyone can benefit from ball speed on off centre hits."
Titleist 716 MB technology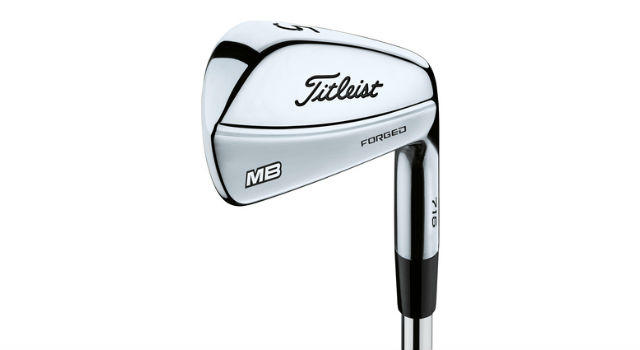 Titleist's new 716 MB has been created by the their R&D team as a High Muscle Design with a squarer toe and thin topline. The new model was inspired by the Titleist Forged 680 series (circa 2003) and delivers a tour preferred flight while maximising shot and trajectory control.
Ttleist have optimised CG heights. moving them low with a slight progression up through the set. This helps deliver the shot trajectory that is preferred by the world's best players. In fact the new 716 MB has been designed using a huge amount of input from the players of the PGA and European Tour and resulted in high-tech CAD modeling:
"There's quite a bit of CAD and engineering work that went into the new MB. This is a very well engineered muscle back blade," Stone said. "The Forged 680 was a product that was developed on the bench with hand shaping. We've taken the 680 and done a lot of work in CAD to get the muscle in the right place and use precise measurements to drive the shapes and sizes so that they blend properly as you progress through the set. When we gave Webb Simpson the new MB's and he saw that consistency from club to club, he told us he couldn't even look at the 680s anymore."
Tour Validated Irons
More than 60 players across the worldwide professional tours have put new Titleist CB and MB models in play since the start of the seeding and validation process. Many players, including Webb Simpson, Jimmy Walker, Justin Thomas and Zac Blair put the new models in the bag the first week they were available
Zac Blair: "The New CB's have been great. I put them into play the first week I got them. The new profile has a classic, clean look and a great feel. I've really liked the strong, high ball flight these clubs have given me, and the added forgiveness I'm getting from the tungsten is a huge bonus."
Webb Simpson: "The R&D team at Titleist always has the same goal of making things better. With MBs, it's hard to improve the technology that much, but they've done it. It goes through the turf better. It seems like with every new MB that comes out, there's more consistency. When I first got on TrackMan with the 716s I was able to see how much more consistent they were. My spin rates were a lot tighter. Shot shape was better. I want to be able to hit the ball higher with more spin, but not lose any distance, and the new MBs were doing that for me.
"I think 716 MB has a great hybrid look between the 680 that I've been playing and the more recent models. I've been playing MB's since I was 15. Fell in love with them. As a kid, you fall in love with how it looks, not how it feels or plays. I fell in love with the look at first, but the more I played them, the more I learned to love them. I'm kind of an old school guy. I like the feel of an MB. I like to be able to shape the ball a little more so, once I started playing them then, I can't get rid of them.
Adam Scott: "What's so important in a blade I believe is the sole and the leading edge. For me, I like that to be fairly sharp and fairly flat. Not too much bounce on it. You want that crisp feel in the turf. That's what a muscle back has always been about. The new 716 certainly has that progressive blend through the set. It's still very clean which is important but that toe shape is looking very neat and progressive through the set, blending nicely, particularly in that 7- and 8-iron area."
Titleist 716 CB and MB pricing and availability
The new Titleist 716 CB and MB irons will be available in golf shops worldwide from 23rd October 2015. Both models have an RRP of £117 per iron (steel) and £133 per iron (graphite).
For further information please visit the Titleist website - Click here
---
What do you think? leave your comments below (Comments)
---
Tags: Titleist
---
PLAY MORE PLAY BETTER - LATEST TUITION TIPS
---
Leave your comments below
comments powered by

Disqus