Feature Interview - Gary Butler, ETIQUS Timepieces
By: Golf Shake | Tue 18 Aug 2015 |
Comments
---
ETIQUS is the 13 year journey of entrepreneur Gary Butler who has combined his love for golf with his vast business experience to create a watch brand exclusively for golfers. We recently caught up with Gary to discover how ETIQUS is progressing.
What is ETIQUS and how did it come about?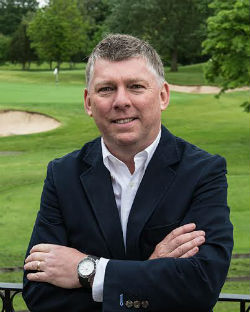 The way it came about was actually by accident, my watch broke while I was on holiday in Portugal and it was my birthday, so I decided a good birthday present would be for my kids to choose a new watch for me. We went into a watch shop in Villamoura and my 8 year old daughter picked a watch for me.
Later that afternoon I was by the pool and a friend came along and mentioned to me that he did not realise that I was a diver. I said I wasn't. He then pointed out that the watch my daughter had picked was a divers watch. About 5 minutes later the same thing happened again.
I said 'Look I'm not a diver, if anything I'm a golfer'
So, that is when I thought, what would a watch for golfers look like?
That was the trigger point and then over the next few years I realised that most sports watches have a rotating bezel on the outside. The bezel is the function that allows a watch to do something related to a particular sport.
These bezels exist for other sports - diving, yachting, aviation, racing driving, but I could not find one for golf and that is when I came up with idea of a watch specifically aimed at golfers.
You launched the ETIQUS website a year ago. How has that gone?
The website went live on July 23rd 2014. It is a challenge, being a primarily online business, to get your product out there. It has been important for us to put a good structure in place, so building a functional website and then moving that to a responsive design because of the amount of people using mobile, getting our product in and stocked have all taken time.
In fact getting the product in to stock was challenging. The soul of our product is a Swiss movement and the supply chain for Swiss movements can be tricky. So it really all has been about laying the groundwork for a quality product and service and the feedback we have received so far as a result has been fantastic.
I wanted to talk a little bit more about the Timepieces themselves. Tell me about what goes into making an ETIQUS Timepiece.
The interesting thing about me is that I am not a traditional watchmaker, I come from an IT business background. So I thought about what I wanted ETIQUS to live or die by and when I found out about how watches are made and sold I realised that I could use an eCommerce solution based around a typical driver price point (£150-300) to build the brand.
I set about creating the very best quality watch for that price point. So that is why we have Swiss movements with solid stainless steel cases and straps. The face is made from sapphire crystal which is the best in the business. So in summary, for around the price of a driver you are getting a great quality watch themed around golf and in addition you will get some features you would expect to find on a more expensive product.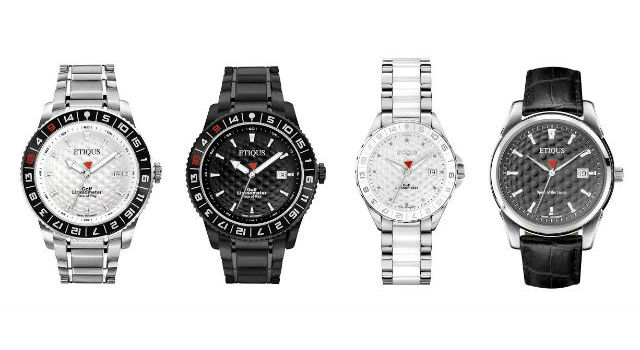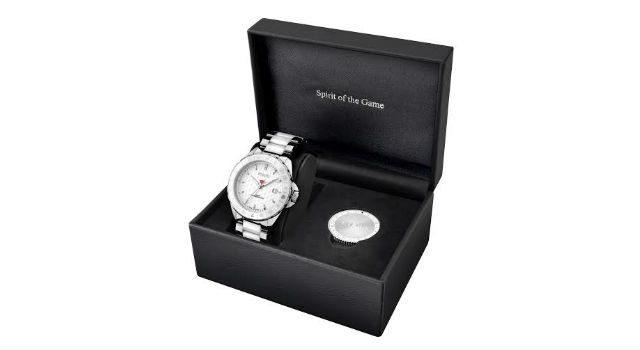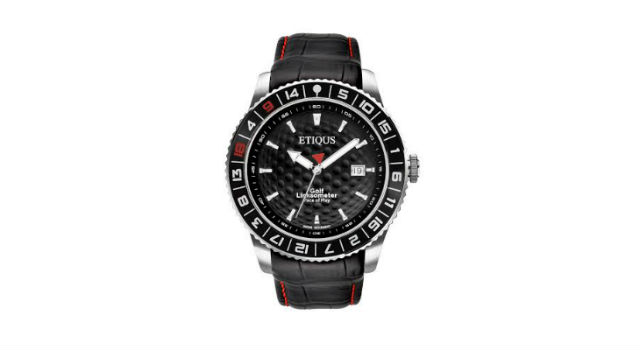 I believe you originally started out with a pace of play focus and that is now more of an undercurrent, would that be fair to say?
I have met a lot of watchmakers and I learned what the message to the customer should be for ETIQUS. Golf is all about etiquette and when you look at what that means it says 'show consideration for others, take care of the course. and play at a good place', so the pace of play element is still there, but the whole theme is about golfing etiquette.
Your passion for the game clearly comes across. Is that passion part of the reason that you give £5 of every sale to the Golf Foundation?
Yes, I believe in supporting the future of the game which why we give something back through each sale and via events that we run. We will raise over £10,000 in teh first year.
It is clear that ETIQUS gives a great deal of attention to detail to each timepiece, even down to the way it is packed (each timepiece arrives with a personal message from Gary.) How important is that?
I went through the whole process of packing and sending the first few watches myself. I had the experience of opening them myself, I learnt a lot from that and we are still tweaking the process. For instance we have recently added a protective case for each watch. This came about by watching a friend taking his off and just putting in his golf bag where it could get scratched. Now everyone who buys a watch will get a case and everyone who has already bought a watch should have been sent one in the post.
You have made it clear that you are an online business, but Is there anywhere that consumers can see the physical products?
Yes, we are now setting up a network of PGA professionals who will have a watch and can show their customer the product which can then be purchased online. The reason that we do that is to ensure that when a watch is purchased the customer service is of the quality that I want.
So, finally where do you see ETQUS in 5 years time?
The idea is build the brand globally. We have just been granted a US patent and have already shipped watches to the United States and Europe. Having a global business where any of the 60 million golfers in the world can purchase an ETIQUS watch is our goal.
For more information about ETIQUS watches and to see the full range please - Click Here

---
What do you think? leave your comments below (Comments)
---
---
PLAY MORE PLAY BETTER - LATEST TUITION TIPS
---
Leave your comments below
comments powered by

Disqus