Feature Interview: Tom Davies - TaylorMade Golf Tour Rep
By: Golf Shake | Fri 22 May 2015 |
Comments
---
Ahead of the 2015 BMW PGA Championship we headed to the practice range and the TaylorMade Tour Truck to catch up with Sports Marketing Representative, Tom Davies to learn about what life is like working with the players on the European Tour.
What is your Job on Tour?
Sports Marketing Representative for Taylormade Europe. I travel, working with the Tour Players for 35 events of the year ranging from the USA to down in Australia, so pretty much covering the whole of the world.
So what does your typical weekly schedule look like?
It changes week to week, but last week was a good example of a standard week. I left Cardiff at 1am and drove to TaylorMade headquarters in Basingstoke, we got a lift from there to Heathrow at 3.30am. Jumped on a plane and once we arrived in Barcelona and headed straight to the course and the range and working immediately with the players.
We finished at around 6-7pm in the evening. That is a typical Monday for a European Tournament and to be honest it can be quite tough.
So you meet the van down there?
Yes we have contracted guys who drive the van down to the tournaments and we meet them there with it ready to go. We litteraly walk into the van, it is fully stocked and we are ready to go.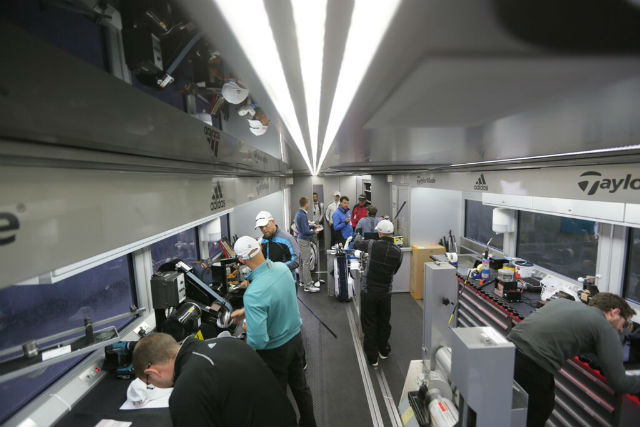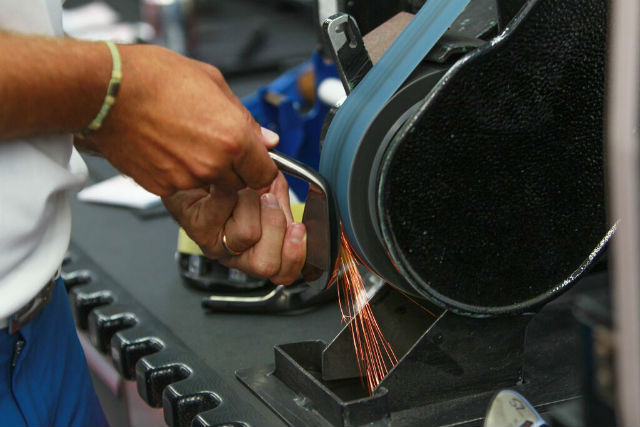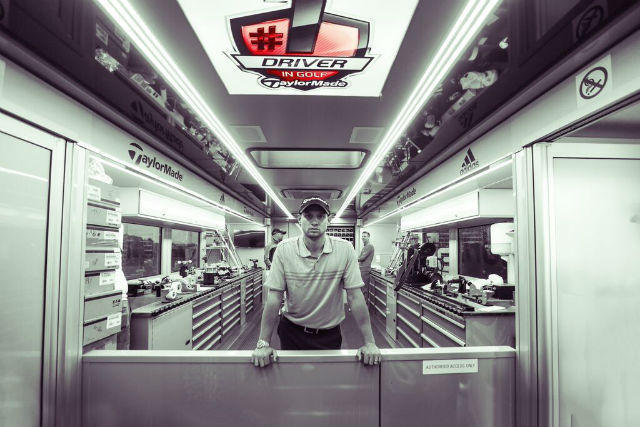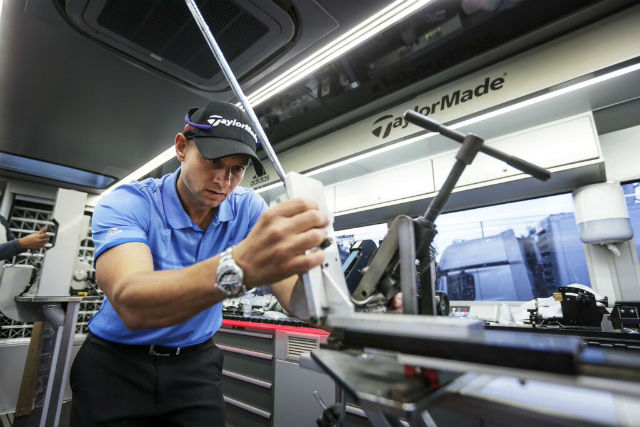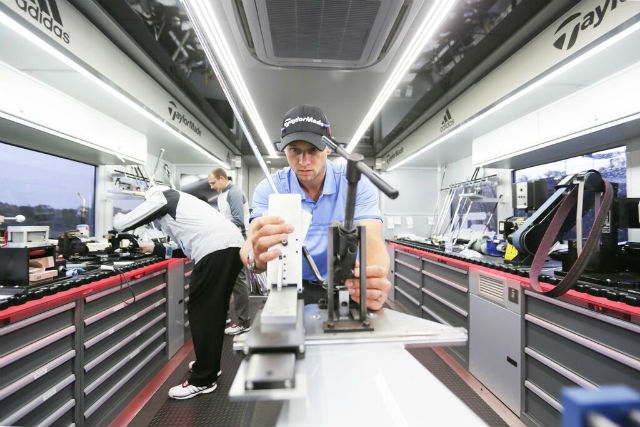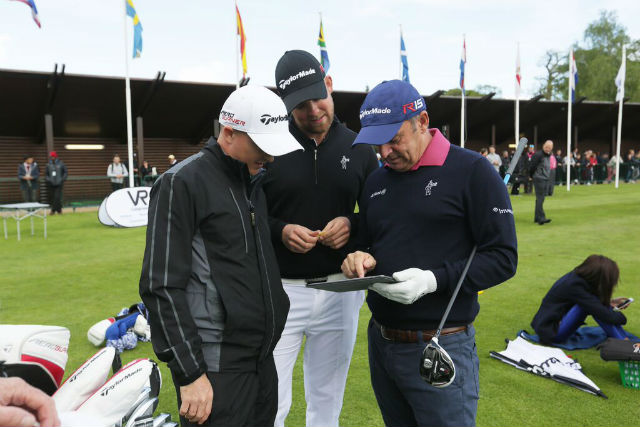 So how many players to you deal with on a weekly basis?
It varies week to week depending the field size and the makeup of the field. This week (BMW PGA) there would be a lot of players. There are maybe 25-30 contracted players in the field, there are quite a few players who may not be seen as Taylormade staff players that are using the driver or fairway woods, so maybe 40-50 this week.
When we go to co-sanctioned events in Asia or South Africa the field sizes are big such as the Joburg Open that has 210 players, so there maybe even more to work with that week.
So you kind of dread that week a little?
No, not really, it is a fun week. We are not in South Africa all the time, so everytime we go there it is like we are launching a new driver as we have not seen many of the guys for a long time. Sometimes they need a little work, so it's good.
In terms of contracted players, what is it like when you have a new equipment launch, for instance the new R15 driver. When did you get hold of that and what is the process?
We got hold of the R15 just after Christmas, maybe the first week of January at the first event of 2015 at the SA Open. We literally had 4-5 heads there that week to test and picked out a few players that we know will give us some really great feedback on that head.
I don't think any went into play that week, but the next week at Abu Dhabi we had a huge amount of heads available. As reps we had a good idea from the previous weeks feedback on how it performed. We get all the info from the R&D guys, but we like to see it in action and see if there is any difference between the robots and what the guys are actually feeling and seeing.
So, we rocked up in Abu Dhabi and smashed it with the new product. We actually got the R15 to no.1 driver on tour in it's first week. Which is one hell of an achievement.
Wow, so you got a lot of guys to switch?
Yeah, Exactly. A lot of these guys on tour build up such a loyalty to product it can be difficult to get them to switch and to get R15 to the number 1 position in the first week was an amazing achievement. We were all very proud of ourselves and worked really hard that week, the product was awesome.
What is the difference between an average amateur and the typical tour pro in terms how they change their clubs week by week?
It will change from player to player. The scope of where these guys play is unbelievable. If you take the three events in South Africa earlier in the year. They came from Joburg which is 1500M above sea level and then went to the Africa Open at sea level which is very windy, so the profiling of the equipment that you need to get for those players to make them optimal for the conditions and achieve the maximum distance with drivers is night and day. In that scenario there was a lot of switching going on.
This week (The BMW PGA at Wentworth) and next at the Irish Open is a good example, it will be a lot windier, a lot of hybrids will come out and a lot of 2 irons and 3 irons will go in. Probably they will go down in loft as well with their drivers to control the spin.
However, you will get the occasional guy who will rock up at the start of the season and not make a single change to the end as well as guys who make very small changes such as bounce changes on the wedges.
The requests we get range from making a 1/4 of a degree adjustment on a driver to starting from scratch and building a new club.
---

Be part of the action with a selection of unique golf tournament experiences, from playing in a pro-am with the stars to watching the action at golf's most illustrious events. Whether it's the Masters or The Open, The Ryder Cup or WM Phoenix Open, build your own bespoke package with the experts at Golfbreaks.com.
---
What do you think? leave your comments below (Comments)
---
Tags: taylormade interview european tour
---
PLAY MORE PLAY BETTER - LATEST TUITION TIPS
---
Leave your comments below
comments powered by

Disqus