Top 3 issues facing UK golf clubs today
---
Golf clubs up and down the country are coming under pressure financially. Yes there are a few very wealthy members clubs that have substantial amounts of money in the coffers, but the vast majority are under pressure from a customer base that are time poor and increasing squeezed by today's economic factors. Now I don't pretend to have the answers, but I do know the issues that clubs are facing today. I would love to hear your suggestions of how clubs can tackle these problems. Feel free to add your comments at the bottom of the page.
Membership Retention
The traditional business model of most UK golf clubs is to create a core membership who provides that club with a large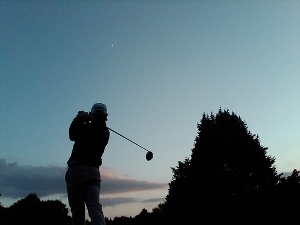 chunk of money each year. This is used to fund all the golf course, clubhouse upkeep and pay salaries, so it is no surprise that as the number of club members dwindles, golf clubs are faced with a huge problem.
In order to deal with this issue, golf clubs are putting into play a whole range of measures. These include allowing golfers to spread their memberships over a period of time, changing dress codes, creating multiple membership categories. All good ideas and welcome developments. Many clubs simply are not in a position to change their business model. As a result membership retention is vital to their survival.
One area where it appears that golf clubs are falling down is customer service, consumers expect and deserve great customer service from their golf clubs and it seems that this is not the case for many. Worryingly a recent poll of PGA pros by Club 59* found that 9/10 thought their club's customer service was below par. How long would you continue to pay £100's for a product and receive poor customer service? This is one factor I believe the golf industry can address immediately and should do so with urgency. It would undoubtedly go some way to golf clubs retaining members.
Management, Committees, Unions and Governing Bodies
The structure of golf is complicated, both within a golf club and on a national scale. I have every sympathy with golf club managers who have to deal with multiple facets of a golf club business and in addition to reporting to boards and committees.
The skill set required by a golf course manager is large, they have to be a manager of people, be responsible for reasonably big budgets, be a marketer, accountant, food and beverage expert and deal with legal and best practice implications.
Take my home golf club, who recently suffered a break in of the greenkeepers facility, the manager had to deal with the fall out of that break and all the implications that go with that such as equipment re-order, police statements and insurance, luckily there exists specialised commercial golf club insurance in the UK from companies such as
Aon
that will cover you for things like golf club premises/buildings, contents and stock, greens and fairways, business interruption, employer's and public liability. On the same day the club had a birthday party, a society and board meeting (Which the manager was required to attend). Not your average 9-5 job!
On a national scale, golf clubs report and pay affiliation fees to their county unions and governing bodies. Within those unions and governing bodies, there are separate organisations looking to make an impact such as county partnerships and the golf foundation. Such complicated structures within golf clubs and the wider game lead to fractured thinking and planning. How golf clubs work together with the games authorities to tackle the issues the game faces today will have a major impact on the future success of golf. Undoubtedly all the clubs and organisations set out with good intentions, but I hope that they find a way to work together in unison to grow the game.
Cost and Time
Golf is expensive. That is a fact. Compared to kicking a ball around a park or picking up a tennis racket, golf is a costly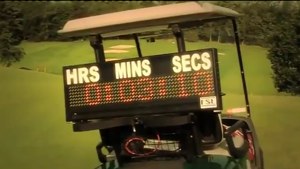 pastime. The very nature of the game means that this is unlikely to change. The costs involved in maintaining huge areas of manicured land and having up-to-date equipment will always be high. However once you integrated into the game, these costs do not seem too hard to bear, but it is those looking to enter the game that are most affected.
Clubs have to find a ways of reducing costs to new comers. The good news is that they are being helped by a whole range of schemes supported by golf's governing bodies as well as the equipment and apparel industry such as Get into Golf and National Golf Month.
Again and again, survey after survey suggests that the time it takes to play a round of golf has a huge impact on people's desire to play. I do have some experience in this field having been involved in PowerPlay Golf – a nine hole format of the game that is played with two pins on the green. After initial success the format has dwindled while seeking new investment. I do however believe that if value can be added to a nine hole format be it through a scoring system or social element, that form of golf can thrive and go a long way to tackling the games time issues.
On a final note I want to mention the results of a
large survey conducted by Syngenta
. The report found that 8.5 million people in the UK are keen to take up the sport and that over half of those are in the 18-39 age brackets. The report also stated exactly what would make this happen – Friendly, flexible and family oriented golf clubs.
Image - Pablo Herrero
---
What do you think? leave your comments below (Comments)
---
Tags: slow play industry insider golf survey golf data
---
PLAY MORE PLAY BETTER - LATEST TUITION TIPS
---
Leave your comments below
comments powered by

Disqus