Plans in place for new British Mid Amateur Championship
---
Mid Amateur Golf have announced that they are planning to establish a new championship for 2014 for Mid-Amateur Golfers that will fill the gap created when the R&A discontinued the British Mid-Amateur Championship in 2007.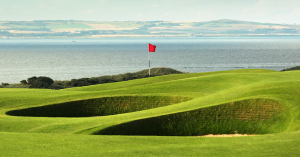 The new event will be held in the autumn of 2014 at a venue that is yet to be confirmed and will more than likely be a mixture of stroke play and match play.
"We have been repeatedly asked for a national/international event to take the place of the British Mid-Amateur which was taken off the championship rota in 2007 after the R&A decided that the quality of the entrants was not good enough and the field sizes were diminishing." Said Jason Morris, Golf Director at Mid-Amateur Golf. "The English Mid-Amateur Championship (The Logan) which is run by England Golf is the only well-established event in the UK but in recent years we have added the Welsh and Scottish championships and we now feel the time is right to re-introduce a championship for the British Isles."
The R&A have given their blessing to the venture and the event will more than likely feature on the World Amateur Golf Ranking schedule for 2014. The main difference between the new event and the old British Mid Am will be the qualifying age which will be 35 for the new event and not 25 as in previous years.
Mid-Amateur Golf are currently speaking with a number of venues across the UK but are inviting interested clubs to contact them. "Obviously we need a course that is willing to give up 3-5 days for this event but the world-wide media attention that it will attract will more than compensate for the loss of their course for the championship." Added Jason. "Eventually we would like to see Mid Amateurs profile raised in the UK in the same way that it is in America. The winner of their national Mid Am even gets an invite to the US Masters as a result of winning their championship."
Entrants will be expected from all over the world and there are also sponsorship opportunities for organisations - any interested parties should contact the offices of Mid-Amateur Golf at their base in Whitstable in Kent.
Mid-Amateur Golf is an organisation that runs golf events across the UK and also administers the Mid-Amateur Golf Order of Merit and associated web site at
www.midamgolf.co.uk
Image - Murifield Golf Club which has played host to the British Mid-amateur in the past.
---
Related Articles
New Mid-Am event announced for North West
---
---
PLAY MORE PLAY BETTER - LATEST TUITION TIPS
---