Cleveland 588 wedge trade in offer - Save £25!!
---
Cleveland Golf is celebrating the 25th anniversary of the iconic 588 wedge by offering golfers £25 off any new Cleveland Golf 588 RTX or forged wedge.
The trade-in promotion, which launches on March 8th 2013, allows golfers to receive £25 off their next Cleveland Golf 588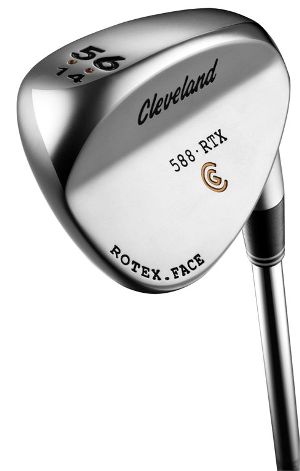 wedge, regardless of the make, model or age of the wedge being traded in.
Anyone wishing to take advantage of the trade-in promotion can trade-in as many as three wedges at any one time to receive £25 off each wedge being traded in.
Cleveland Golf's new range of 588 RTX wedges are set to revolutionise the wedge market thanks to Cleveland Golf's new Rotex Face technology, which has seen it dubbed as "the new face of spin".
The Rotex face is a directionally milled face pattern that adds roughness and imparts maximum spin on open-face wedge shots where the impact tends to be closer to the toe. With a more durable and advanced form of laser milling, the Rotex face now creates more friction at impact, helping golfers generate even more spin on chips, pitches and partial shots from any lie.
588 RTX wedges also feature 16% larger U-Grooves to maximise spin on critical scoring shots – especially out of the rough, sand and in wet conditions.
The trade-in promotion finishes on 30th June 2013 and will be available through most Cleveland Golf retailers. To find out where your nearest Cleveland Golf stockist is or for more information about the 588 RTX wedge range, please visit www.clevelandgolf588.eu
Find out more about the Cleveland 588 series of wedges - Click Here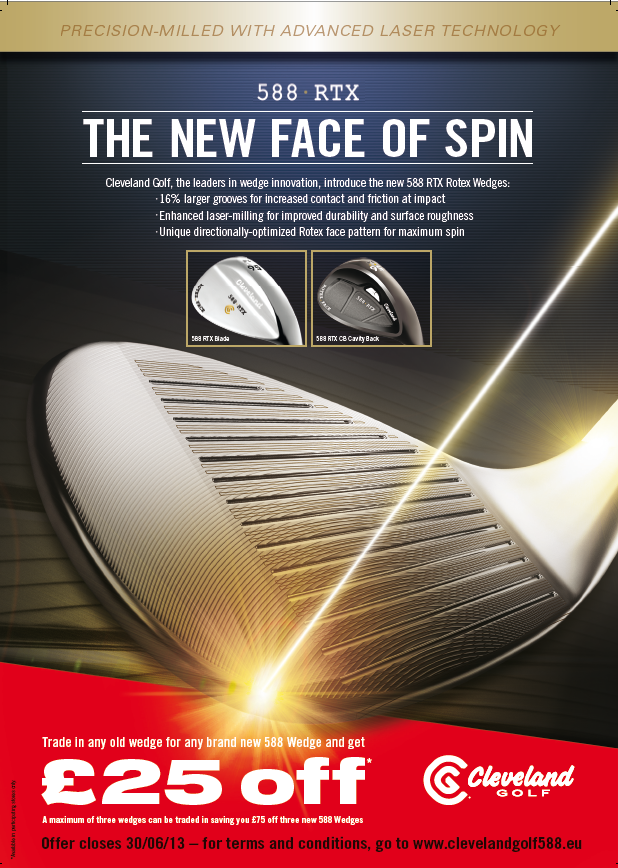 ---
Tags: cleveland
---
PLAY MORE PLAY BETTER - LATEST TUITION TIPS
---