Feature: Sunglasses for Golf
---
Summer is here and the Sun is shining at last! With raised awareness of the risk of eye damage from bright sunshine and new, innovative lens technology, sunglasses are becoming more and more popular on the golf course. With many of the world's leading players starting to wear glasses 'in-shot' it may be only a matter of time before we are all turning to the shades for a round of golf!
Golfshake have taken a look at some of the brands of sunglasses that are making an impact on the fairways.
Nike Vision
Nike Vision are Nike's specialist sunglass arm and have been designing and manufacturing specialist golf sunglasses for the past few years. Pros from both sides of the pond can be seen sporting the latest models including Paul Casey, Tiger Woods and Michelle Wie.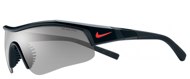 There are multiple models to choose from within the Nike Vision range, including lifestyle and performance models. The Nike Vision Skylon Ace is a golf performance model which features interchangeable lenses and an all round sports wrap frame. The Skylon Ace also provides a 100% UVA and UVB protection. Players can choose from a range of tinted lenses and different coloured frames
The Show X1 performance sunglasses designed for athletes. A grippy frame makes them particularly useful for golf and each pair comes with 2 lenses. The Show X2 delivers the same high performance as the X1, but in a Sports wrap frame.
In addition to Nike Vision's performance range is Nike's Rimless pro lifestyle range, with an 8 base sports wrap frame and light-weight titanium front.
Sunwise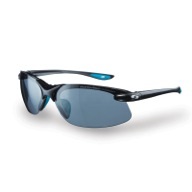 Award winning British brand Sunwise has been making some fantastic sunglasses over the past few years, including some models particularly suited to golf. Best seller last year was the Chromafusion range which along with the Polafusion range are made in the UK guaranteeing a high quality product. Models in the range include the highly popular Waterloo Chrome and the stylish Greenwich GS Grey.
The Sunwise range has been extended in 2012 to an impressive 50 styles, many of which are interchangeable. This technology is illustrated by the all-new Sunwise Cherwell range. These new performance sunglasses feature adjustable nose pads as well as a single mirror lenses that can also be changed depending on light conditions. Frames are also available in range of colours and styles.
Sunwise's mixture of high quality performance eyewear and affordable prices continues to make them a popular choice for today's golfer.
Oakley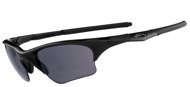 Oakley has long been recognised as world leader in performance sports eyewear and have been continued to make progress within the golf market. They have a team of pros using Oakley eyewear including the likes of Rory McIlroy, Ian Poulter, Zach Johnson and Keegan Bradley.
Oakley offers a massive range of both performance and lifestyle sunglasses. Amongst the range are the ever popular Half Jacket and Flak Jacket performance sunglasses as well as the extreme performance Radar model. Multiple options of lenses and frames are also available and make Oakley a highly customisable option.
Should you wish to listen to some tunes while strolling the fairways you can also choose form Oakley Thump, an mp3 range of sunglasses or Oakley ROCR Bluetooth sunglasses.
Sundog Eyewear

Sundog have been producing affordable yet quality sunglasses for last 28 years, they have led the way in introducing specialist performance sunglasses to the golf market. Sundog are most recognised for their Mela-Lens technology which they have applied to all their sports performance sunglasses. The Mel-Lens technology is a naturally produced pigment that absorbs damaging light meaning that coloured tints can used while still providing 100% UV protection.
The Golf range of glasses produced by Sundog includes both a signature series from LPGA star Paula Creamer and past Masters Champion Mike Weir. There are multiple options to choose from including the Freestyle Mel-Lens which is part the Paula Creamer series and the Grinder Mela-Lens polarised which is part of the Mike Weir series.
Bloc Golf Eyewear

Included within the Bloc Golf ranges are the ever-popular, high performance Stealth Series. There are two models in the range, they classic single lens and the multi-lens models. Lifestyle models include the wraparound Scorpion model and the Polarised Square.
Bloc offers a wide variety of Sunglasses to suit all types of golfer including junior and polarized models. All lenses are made with Karbon 8 technology and offer 100% UV protection. There are 16 different lenses to choose from including tints for extreme light conditions.
TAG Heuer Eyewear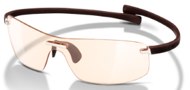 TAG Heuer, world famous makers of sport watches and chronographs, have applied the same standards of quality and design to a golf specific range of sports eyewear.
The reflex golf range offer optimum performance when out on the golf course and have been ergonomically designed with soft-touch elastomer on the inside for comfort and a more rigid elastomer on the outside for enhanced durability ensuring the glasses stay stable during the golf swing.
Orange lenses improve constrasts of green so you can see the course more clearly and the photochromic lense technology adjusts to differing light conditions for protection of UVA and UVB rays.
---
---
PLAY MORE PLAY BETTER - LATEST TUITION TIPS
---