GolfBuddy Laser Lite 2 Range Finder Review
REVIEW: GolfBuddy Laser Lite 2

---
Knowing the distance you hit each club and how far you are from your target are crucial elements for success in the game of golf.
GPS devices such as rangefinders or watches have experienced a surge in popularity over recent years, largely thanks to how beneficial these tools are out on the golf course.
GolfBuddy is a leader in golf accessories, providing golfers with fantastic products at generous prices.
Ryan Rastall was kindly sent the GolfBuddy Laser Lite 2 to test out on the golf course and he shares his extensive thoughts below. Find out what he thought in the video below and in our full review highlighting why the GolfBuddy Laser Lite 2 is one of the best low-cost rangefinders available.
---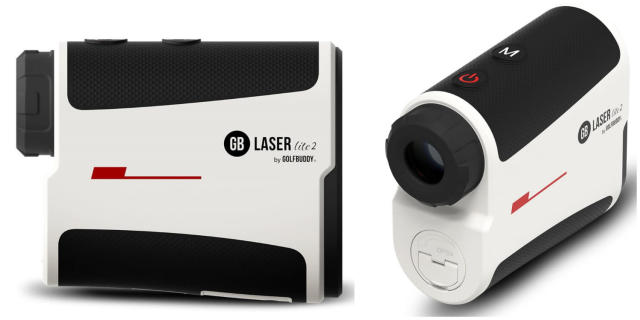 GolfBuddy Laser Lite 2
The Laser Lite 2 rangefinder contains all the technology you would expect from a leading rangefinder, yet at a fraction of the cost of some competitors.
Not only is the device compact and easy to carry around, but it also boasts slope compensation with an on/off functionality to ensure it's legal for use during tournament play.
The slope feature is brilliant for recreational rounds and it can even help golfers understand depth more efficiently, which will help when featuring in tournaments without the assistance.
Another useful feature is the vibrating jolt, which indicates uhat you have locked onto the flag as opposed to the landscape in the background.
For seasoned rangefinder users, they will understand how troublesome some devices can be when trying to gain a reading from distance.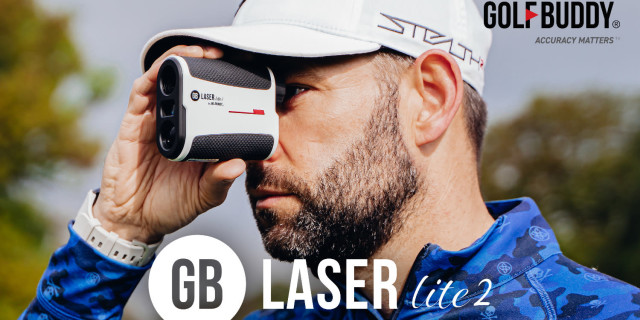 Furthermore, a 0.5-second one-click measure ensures that you are locked onto your target in no time, which will undoubtedly help the pace of play of your group.
Storing the rangefinder is efficient and simple, as the carry case easily attaches to your golf bag and can even be used without zipping it up.
All you'll have to do is lock the elastic toggle and when out on the golf course, grab your device without having to unzip the case continuously – which will save minutes as the round progresses!
The wonderful thing about the design of the Laser Lite 2 is that it's useable for all golfers, but especially juniors and women who greatly benefit from its small, light and compact appearance.
GolfBuddy Laser Lite 2 Video Review
---
GolfBuddy Laser Lite 2 Features
A unique feature of the Laser Lite 2 are the three modes that provide varied options dependent on what the golfer needs.
Normal – with a click of the button while aiming at your target, the distance will show in the display that is accompanied by a vibration to inform you of the successful measure.
Scan – very useful when you're looking to gather information on numerous targets. Simply click the measurement button once to see the distance to each target; it can also be scanned for 10 consecutive seconds whilst only needing one short click to begin.
Pin – when there are multiple obstacles positioned behind the pin, you can use this mode to gain a pinpoint distance to your target. Once you've aimed towards your target, click the measurement button and move the unit towards the pin to display the distance you are from it.
Additional useful information includes holding the 'M' button for two seconds if you wish to alter between metres and yards, whilst you'll need to press the 'M' button for 5 seconds if you want to toggle slope on and off.
Key Features
Small, light and compact design
5–800-yard range – accurate to one-yard
Measures in yards and metres
·Pin finder with vibration mode
Three targeting modes (Pin, Scan, Standard)
6x magnification
The slope functionality provides slope-adjusted distances for elevation
USGA/R&A compliant – legal for handicap and tournament play
Hard-wearing carry case with golf bag hook and easy access toggle closure
To buy online vist GolfBuddy direct via golfbuddy.co.uk/collections/all/products/golfbuddy-gb-laser-lite-2-rangefinder-with-slope
Watch the video below to see the magnificent features of the GolfBuddy Laser Lite 2.
---
What do you think? leave your comments below (Comments)
---
Tags: range finder laser finder golfbuddy dmd
---
comments powered by

Disqus