Will Golf Clubs Look Like This in The Future
---
CLUB golf has changed dramatically over the years, and thank goodness for that.
Many of us will remember the days when women were treated like second-class citizens, and were even banned from some golf clubs, most notably Muirfield.
Likewise, youngsters were hardly encouraged to play the game. Courses that did have junior sections imposed restrictions upon when they could get on the course.
We have seen a dramatic increase in membership since the pandemic and the good news is that the boom generally shows little sign of coming to an end.
But anybody involved in the game will know that there is no room for complacency and that progress needs to continue.
So how should the future of golf look? You may not be surprised to learn that I have some thoughts.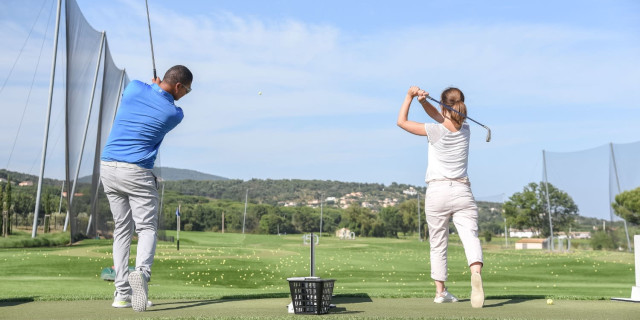 Websites
We are living in the 21st century but when you look at some club websites you would never know it. You get the impression that many clubs have a website because they feel they have to. Many of them haven't been touched or updated for years. You should be able to visit a website and book a tee-time, see at a glance when competitions are being staged and check out flyover views of the course. You should be able to check out menus and see what social events are being held. My ideal future sees a world of all-singing, all-dancing websites.
Social Media
The world of club golf needs to grasp social media. Almost everybody I know uses Facebook, Twitter, Instagram and Tik Tok. It all seems to have passed most golf clubs by. Hopefully, the clubs of the future will finally embrace everything social media has to offer. It is the perfect way to keep in touch with your members. Do not assume that your senior section do not use social media. I am a senior golfer and I use social media every single day of my life.
Younger People in Senior Positions
There are still far too many stuffed shirts running golf clubs, where it be as club secretaries, committee members, handicap secretaries, heads of junior sections. I hope and pray that the golf clubs of the future will make a conscious effort to engage and employ young people in senior positions - people who may actually understand the value of professional websites and social media.
Junior Sections
My most fervent hope is that the golf clubs of the future will do more to engage with boys and girls under the age of 16. They need to spread the word, and the way to do that is by going into schools, giving free lessons at weekends and making golf clubs a more welcoming environment. They need to relax the dress code - and they must allow youngsters to use their mobile phones on the course.
Family Memberships
I hope that when a married man joins a golf club in the future that he will be offered great family membership deals that include free golf for children. This is an investment in the future.
Loyalty Bonuses
Instead of constantly holding their hand out for more money, the clubs of the future will offer loyalty bonuses. This will see reduced subscriptions for 10-year, 20-year anniversaries. Every golfer over the age of 80 will be given honorary membership. If you introduce a new member you will receive a discount on your subscription.
Mixed Golf
Mixed golf competitions will become regular events. Men and women will play alongside one another in weekend medals. Women will be actively encouraged to play at peak times.
Monthly Subscriptions
In the future, those who choose to pay their annual subscription on a monthly basis will not be penalised for doing so. No admin or interest will be charged.
Seasonal Memberships
Why should you have to pay a 12-month subscription if you don't play all year round. The golf clubs of the future will offer memberships covering specific times of the year, so you could have a summer subscription covering June, July and August, a spring and summer membership, a spring, summer and autumn membership and, if you want it, a full 12-month subscription.
Dress Codes
Golf will finally realise that it is actually OK for people to wear collarless tops and, heaven forbid, jeans!
Senior Service
Many clubs offer reduced membership fees for golfers in their 20s. So why are those who reach retirement age expected to pay the full whack? My future of golf seems a time when seniors will receive reduced fees too.
Greener Greens
We are all too well aware of the impact of climate change. The golf courses of the future will be too. Courses near the sea will use desalination plants to remove salt from the water they use to keep greens and fairways fresh. No greenskeeper will ever consider using any form of pesticide to keep weeds at bay. Ponds and water hazards will be full of plants and teeming with wildlife. Golf courses will realise that there facilities can be shared with the public and those that can will allow members of the public to use specially-created walkways.
A Handicap System That Will Keep Everyone Happy
OK, I admit it - you simply can't have everything!
---
Related Content
Where Do Golf Club Memberships Stand in 2023
What Can Be Done To Actually Grow Golf
The World Handicap System Continues to Divide Golfers
What Stops Many Golfers From Joining Golf Clubs
---
What do you think? leave your comments below (Comments)
---
Tags: golfshake GOLFERS Golf Courses Golf Clubs Golf daily picks
---
comments powered by

Disqus