Who is The Face of Your Golf Club
By: Golfshake Editor | Mon 10 Jan 2022 |
Comments
---
When visiting golfers make their way to a new course for the first time, the welcome they receive can set the tone for the day ahead and their reflections on it afterwards.
A positive, friendly greeting can enhance the experience, whereas poor interactions can sully the memory of even the finest venues.
Surveying 650 avid golfers in our recent Communication Survey, we sought to understand just how well clubs deliver basic customer service, something that is integral to ensuring strong word of mouth feedback to encourage future visitors.
But just who is the face of your golf club, the person charged with delivering that interaction?
When asked, 60% of golfers reported that the PGA Pro or Shop Assistant was the individual they met/spoke to when arriving at the course, with 27% reporting a general member of staff, and 6% the clubhouse/catering team, while 4% met the general manager with 3% dealing with a member or even the club captain.
Ultimately, as explored in the recent article, The Most Important Characters at Your Golf Club, each of those personalities are vital to ensuring a successful operation and a rewarding time for members and visitors.
From this new survey, there were some mixed mesages. Here are several of the comments:
"The first contact before play is our professional. He is not very approachable and welcoming."
"We have recently changed management and golf pro so now very good."
"No established welcome procedures. Only recently installed any useful signage. Beforehand visitors would wander around the car park."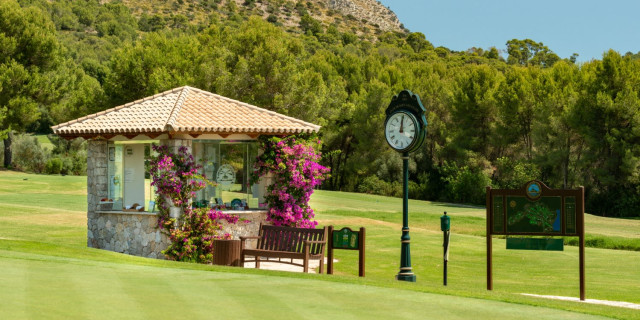 But what of the information offered by those faces? Only 52% of the golfers surveyed received information on the club, course and facilities. 23% said they sort of did with 25% stating they received no information. Just 20% of the golfers said they received details of any offers, deals or information on the clubhouse catering. 12% said they sort of did with 68% stating they received no information on this.
A lower figure of just 15% said they received information on memberships with 75% saying they received no information. This figure for non-club golfers raised to 77% which is disappointing given these are the golfers most likely to return or even become future members.
Golf clubs should be relatively satisfied that the average rating for welcome received (out of 5) was 3.97, with the non-club golfers among them recording a slightly higher total at 4.22, suggesting that generally things are being done right, but clearly there is still more that can be done to provide an even greater service.
The public facing staff - be it a club professional or steward - are the most obvious candidates for being the face of a venue, but in this digital age - and especially for those clubs that don't have those particular employees - then arguably it's increasingly the online presence that is the first point of contact for visitors.
Recently assessing that subject in the feature Strong Websites Are Now Essential For Golf Clubs, we can take it even further by reporting that, in a digital marketing age, it was quite surprising to hear that at the last club our surveyed golfers visited, only 23% had been asked for any contact information or details. How valuable could this data be for future marketing, open competitions, green fee visitors or even membership?
From the above it may not be a surprise to hear that only 58% of the golf club members surveyed felt that their club marketed itself well to visiting golfers.
Ultimately, whether it be a club professional or staff member, a website or social media presence, they are all the face of a golf club and something that can make all the difference.
---
Related Content
10 Things Golf Clubs Must Do in 2022
Some Golf Clubs Act Like They Don't Need Visitors
---
What do you think? leave your comments below (Comments)
---
Tags: Survey industry insider Golf Clubs daily picks
---
PLAY MORE PLAY BETTER - LATEST TUITION TIPS
---
Leave your comments below
comments powered by

Disqus