Best Used Golf Drivers 2023
By: Golfshake Editor | Fri 11 Aug 2023 |
Comments
---
One of the best and most enjoyable clubs to use on the course, a new driver is unquestionably the star addition to any new golf bag. There is now a wide selection for golfers looking for their next "big dog", with equipment manufacturers releasing new drivers on an annual basis and some models costing the better part of £500.
Going second hand is becoming a more and more common choice for golfers from those new to the game to your low handicapper, so we thought we'd look at the best used golf drivers at three different price points that can give you the technology you need without breaking the bank. The categories are:
Best Used Golf Drivers Under £300
It can be argued that there have been no significant advances in equipment technology over the past 18 months. So if you're looking for a driver with the latest technology, for under £300, let's take a look at some of the previous releases.
Ping G425 Max Driver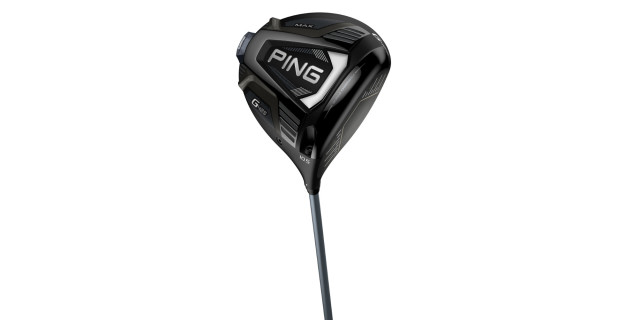 Now what can we say about the Ping G425 driver? Well, we think today's incredible popularity speaks for itself.
The Ping G425 Max features a high-density tungsten back that plays a vital role in creating a deep CG. This design element results in greater stability and a higher moment of inertia (MOI). The higher MOI helps reduce the negative effects of off-centre hits, allowing golfers to achieve decent distance and accuracy even when not hitting the ball perfectly. Simply put, for the club golfer, the G425 Max is one of the longest and most forgiving drivers on the market.
Suitable for high handicappers and game improvers, right down to your best players, Cameron Champ, one of the longest drivers on the PGA Tour, gamed the G425 Max in 2021.
Callaway Rogue ST Max Driver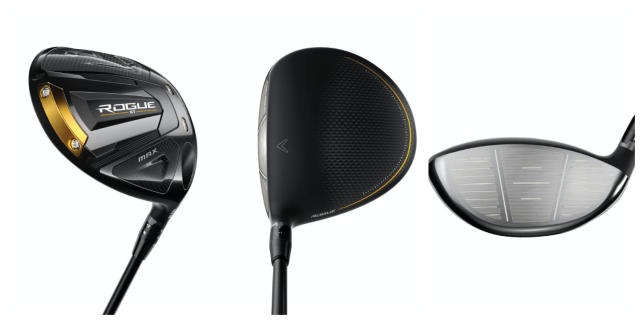 Among the best options available under £300, Callaway's ST Rogue Max driver offers outstanding performance for golfers looking for a high-quality club at a significant saving over the original £479 RRP last year alone. Callaway's Rogue ST Max driver is the most forgiving and fastest model in the Rogue ST family and features a large clubhead with a high MOI (Moment of Inertia) that helps stabilise the club at impact and reduce twisting on mishits. This results in greater accuracy and consistency, allowing you to hit longer, straighter drives.
Originally introduced in 2016, Jailbreak Technology revolutionised Callaway's driver offerings with their popular Great Big Bertha Epic. The Callaway ST Rogue Max was developed using this technology, which consists of two titanium bars behind the face that connect the crown and sole, effectively stiffening the clubhead structure. By increasing stability at impact, Jailbreak Technology helps transfer more energy to the ball, resulting in faster ball speeds and greater distance off the tee. Combined with Callaway's famous Speed Step Crown design, which improves aerodynamics, this driver offers power and speed.
This combination of powerful technologies makes the Rogue ST Max a good option for most golfers. For better golfers looking for a low spin driver, the Rogue ST Max LS would be a good place to start.
TaylorMade Stealth Driver
Until Stealth, titanium was the dominant material used by manufacturers in the production of the next generation of driver. However, in 2022, Carbon was reintroduced.
If you're looking for a long, forgiving, and easy to hit driver, then you can't go wrong considering the TaylorMade Stealth. The story here is all about carbon. TaylorMade say they have pushed titanium faces as far as possible. The new 60X Carbon Twist Face is 44% lighter than a titanium face, while being 11% larger than the SIM2 and SIM2 Max drivers and approximately 20% larger than the SIM 2020 driver. Sixty layers of carbon fibre carbon are specially engineered to improve energy transfer, resulting in optimal distance and forgiveness.
It looks sharp too, a combination of the matte finish on the crown and the striking red face gives the Stealth an eye-catching look and sits perfectly at address.
Overall, if you're looking for a high performance golf driver under £300, the TaylorMade Stealth driver is definitely something to consider. Its combination of distance, elegance and forgiveness makes it an excellent choice for golfers of all levels.
Best Used Golf Drivers Under £200
We now only have to go back two years to find some of the best drivers of 2021, for under £200. They still offer many of the most up-to-date technologies, for less than half the price of a new driver today. When we look at the technology in these drivers, they offer some of the best value on the market.
Callaway Epic Speed Driver
The Callaway Epic Speed driver builds on the success of the famous GBB Epic with its Jailbreak Technology. Simply put, Jailbreak Technology consists of two metal rods that connect the crown and the sole just behind the clubface. When a golf ball is hit, the face compresses as usual, but the crown and sole now form a solid structure, allowing energy to be fully returned to the face. This creates a faster rebound effect which equates to faster ball speed.
The Epic Speed features an AI-designed Jailbreak Speed framework. Previous Jailbreak architectures stiffened the body vertically. Applying artificial intelligence, this new structure is designed to improve horizontal and torsional stability to promote faster ball speed across the face, theoretically making it an extremely long and forgiving driver.
On sale in 2021, the Epic Speed had a suggested retail price of £499, two years later and it is now available for under £200, so if you are looking for a forgiving driver with lots of up to date technology then the Epic Speed is maybe worth a second look.
PXG 0811x Gen 4 Driver
Designed for blazing ball speeds and unmatched distance. PXG's marketing may be loud, but they also produce very good drivers and the 0811x Gen 4 falls into that category. The main themes here are hybrid crown construction and PXG aluminum vapour technology. But how do these technologies help you?
PXG 0811x Gen 4 drivers use a hybrid crown with titanium in the heel/toe to increase durability and stiffness of the structure for faster ball speeds. The carbon fibre centre reduces mass at the top of the clubhead, helping to lower the centre of gravity and increase MOI to optimise ball flight.
Aluminum vapour technology is created through a vapour deposition process performed in a vacuum sealed chamber - sounds pretty cool, doesn't it? The bold silver material on the crown looks fantastic and has a performance advantage as it reduces the weight of the crown by using carbon fibre and adds strength without adding significant bulk by coating it with a thin layer of AV.
Thanks to the three weight connections, the driver can be individually adapted to the needs of every golfer. If you're looking for a driver that will stand out in your golf bag, then the 0811x would be a good choice for you, and it has the tech to back the looks up too.
Cobra F9 Speedback Driver
The F9 Speedback is a little bit older than the other two drivers in this group, but we couldn't leave it out. Speedback Technology, which combines aerodynamic shaping and a low, deep CG position, powers it. The F9's softer leading edges, more rounded crown, and raised skirt at the back of the crown all contribute to minimising air drag and maximising clubhead speed.
Engineers have also used a carbon crown, in which the carbon fibre wraps over portions of the body. This reduces weight, enabling the CG to be positioned optimally. The F9 clubface has been CNC milled, a process that was first used in the F8 drivers. This ensures it was the thinnest, hottest face that Cobra can make. The F9's looks and performance, coupled with the fact that it was slightly more affordable than its competitors, helped the F9 take the market by storm.
Best Used Golf Drivers Under £100
For golfers looking for a more affordable option, we've chosen three drivers from Callaway, TaylorMade and Titleist that have more than stood the test of time. While these drivers may not have the latest technologies, their success has influenced their more modern counterparts, and many of these technologies can still be seen in today's drivers.
Callaway XR Driver
The Callaway XR driver features the R Moto Face, which Callaway developed to reduce the face thickness and weight to both increase ball speeds off the face and to allow weight to be redistributed to other areas which help give it a low Centre of Gravity to promote a better launch angle. In addition, the XR introduced a Speed Step Crown, a more aerodynamic design, made to increase speed and distance. The Speed Step Crown can be seen in many of Callaway's newer offerings, including the Epic Speed driver we talked about earlier.
TaylorMade RBZ Driver
The TaylorMade RocketBallz driver was a real disruptor when it was released in 2012! TaylorMade claimed it would add nine more yards to your average golfer and the RBZ still proves so popular today. It features TaylorMade's Flight Control Technology (FCT) in a big 460cc head for any player looking for maximum distance and forgiveness. TaylorMade's FCT allows golfers to easily adjust the club's loft and face angle, promoting up to 60 yards of lateral trajectory adjustment. The RocketBallz driver also features TaylorMade's Inverted Cone Face Technology which enlarges the sweet spot on the face, resulting in faster ball speed and more consistent distance on hits. The centre of gravity in this driver has been moved closer to the heel for a more draw biased flight, making it a sure fit for many a club golfer.
Titleist 913D2 Driver
The Titleist 913D2 driver is designed to combine speed and forgiveness for the intermediate golfer. The 460cc driver has a rear sole weight that positions the CG low and deep to increase moment of inertia and produce higher launch angles. The high MOI offers more stability and resistance to spin when the ball is hit off-centre, meaning missed shots are also longer and straighter. The face insert expands the hitting area to produce faster ball speeds for longer drives.
What is a Good Used Golf Driver?
A good used golf driver is one that matches your skill level and swing type. To maximise your distance and accuracy, it should have the ideal amount of loft, weight distribution, and shaft flex. Take into account both the club's condition, the brand and reputation of the exact model. Look for clubs that have been well maintained and exhibit little wear and tear. You might be able to find a high-quality used driver with much of the most modern technology for a small portion of the cost of a new one.
Are Old Golf Drivers Still Good?
Old golf drivers can still be good, depending on the condition and technology of the club. While newer drivers may offer more advanced features, a well-maintained older driver that suits a golfer's swing can still deliver top tier results. Moreover, older drivers are a cost-effective option for beginners or golfers on a budget. Ultimately, the effectiveness of an old golf driver will vary depending on the specific club and the player's individual needs and preferences.
In conclusion, the realm of used golf clubs offers a treasure trove of options that can cater to a wide range of golfers and budgets. With an array of models available under different price points, golfers can benefit from cutting-edge technology without necessarily breaking the bank.
Exploring the landscape of the best golf drivers under £300 reveals a trio of standout contenders, each offering their own benefits; The Ping G425 Max, Callaway ST Rogue Max and TaylorMade Stealth drivers all feature some of the most modern technology available on the market today.
For those seeking top-notch performance within a more modest budget of £200, options like the Callaway Epic Speed, PXG 0811x Gen 4, and Cobra F9 Speedback drivers shine. These models boast a blend of innovative design elements, such as AI-designed frameworks, hybrid crowns, and aerodynamic shaping, resulting in drivers that offer distance and forgiveness at under half of the original RRP.
Even at the sub-£100 range, golfers can still secure drivers that have left a lasting impact on the game. The Callaway XR, TaylorMade RBZ and Titleist 913 D2 each feature technology that is still present in today's drivers, so if you're looking for a driver on a budget, these won't let you down.
In the rapidly evolving world of golf equipment, the market for used golf drivers has proven itself as a goldmine of value, enabling players to access performance-enhancing technology without the premium price tag. As technology marches forward, these drivers from various price categories stand as a testament to the enduring impact of innovation and design on the golfing experience. So, whether you're seeking the latest advancements or looking to benefit from past successes, the world of used golf drivers in 2023 offers something for every golfer to explore and elevate their game.
Explore more second hand golf clubs at Nearly New Golf Clubs, one of the top used golf club online retailers in the industry. With over 1,000 reviews and thousands of clubs in stock it's a no-brainer for your next set of golf clubs.
---
This article was written in collaboration with Nearly New Golf Clubs
---
What do you think? leave your comments below (Comments)
---
Tags: gear equipment drivers driver Buying Guides
---
comments powered by

Disqus