Survey Captures Views of Golfers on Proposed Golf Ball Rule
By: Golfshake Editor | Thu 30 Mar 2023 |
Comments
---
The recently proposed Model Local Rule (MLR) by The R&A and USGA, which would effectively introduce a "rolled back" tournament ball for competition at the elite level, has generated a wide variety of divisive reactions.
Many believe that a modest curb on distance for leading male professionals is necessary to protect the integrity of courses and reduce the overall footprint of the sport, while others are concerned about establishing a divide (bifurcation) between tour standard golf and the recreational game.
TaylorMade has undertaken an online survey of golfers, drawing nearly 45,000 responses from across more than 100 countries, spanning a variety of ages, abilities and participation levels to gather their thoughts on the proposal.
Now, it should be noted in the interests of balance, that when launching its survey, the widely respected manufacturer released an accompanying statement that outlined their own stance, declaring their fundamental concerns about the suggested changes, which wouldn't have been the approach taken by an impartial polling organisation.
However, now TaylorMade has presented its findings and the perspective of the golfers who took the time to complete the survey.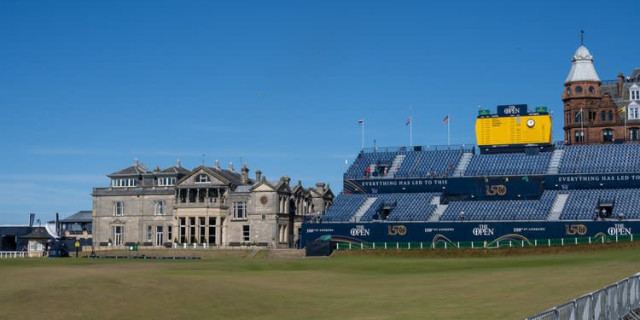 (Image Credit: Kevin Diss Photography)
---
Notable Findings
"To the best of your knowledge, do you agree with the proposed golf ball rule?"
"Do you think average hitting distances in professional golf need to be reduced?"
"Are you for or against bifurcation in the game of golf (i.e., different rule(s) for professional golfers versus amateurs)?"
"How important is it for you to play with the same equipment professional golfers use?"
48% Extremely important
35% Moderately important
17% Not important
"If the proposed golf ball rule were to go into effect, would it have an impact on your interest in professional golf?"
45% Less interested
49% No impact
6% More Interested
Breaking down that last question further, 57 percent of golfers aged 18-34 years old stated they would be less interested in professional golf if the proposed MLR was brought in, while five percent said they would be more interested.
---
David Abeles, TaylorMade Golf President & CEO, commented: "The goal of our survey was to give golfers the opportunity to voice their opinion on this proposed ruling as we absorb the MLR and its potential effects on the everyday golfer. We are grateful that nearly 45,000 golfers across the world felt the need for their voice to be heard. The overwhelming amount of responses show the passion, knowledge and care for the game our audience possesses. Each response and data point is being reviewed as we will utilise this feedback in our preparation to provide a response to the USGA and R&A."
This is a subject that will continue to feature prominently in headlines and discussions for months and potentially years to come.
Let us know on Golfshake what you think about the propoals - and indeed the results of this TaylorMade survey.
---
Related Content
Why I Support Proposed Golf Ball Rollback For Elite Players
---

Be part of the action with a selection of unique golf tournament experiences, from playing in a pro-am with the stars to watching the action at golf's most illustrious events. Whether it's the Masters or The Open, The Ryder Cup or WM Phoenix Open, build your own bespoke package with the experts at Golfbreaks.com.
---
What do you think? leave your comments below (Comments)
---
Tags: GOLFERS Golf daily picks
---
comments powered by

Disqus