TrackMan & Players 1st Join Forces to Improve Driving Range Experience
---
TrackMan and Players 1st will be working in conjunction with one another to improve the driving range experience.
The partnership will enable driving range operators to survey their visitors and collect real-time feedback to help bolster their service.
This collaboration was inspired by the fact that, for the first time ever, the number of off-course golf participants outnumbered those playing on courses in 2022.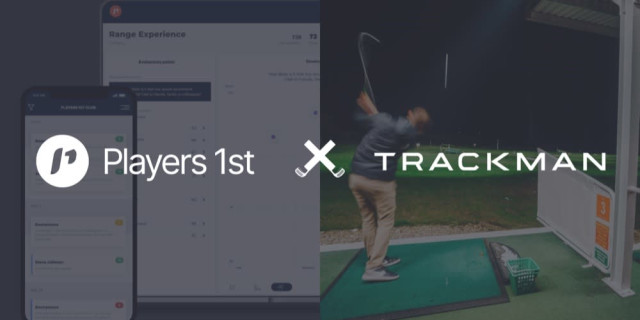 "Off-course golf activities such as driving ranges and indoor golf are becoming more popular by the day – and as a technology provided in this space, we're thrilled to continuously develop our offerings for TrackMan-powered driving ranges to deliver outstanding golfing experiences," said Kenneth Pederson, Head of Product at TrackMan.
TrackMan looks set to further increase their influence in the sport through partnering with the only customer experience management solution in the golfing industry.
"With the new integration between TrackMan and the Players 1st platform, we now provide driving range operators an avenue to reach thousands of customers every year seamlessly and automatically," Pederson announced.
Both companies are data-driven and they understand the collective goal to make data easily understandable for users.
Operators will now gain access to customer feedback, which is displayed on an intuitive dashboard that populates with real-time feedback.
Morten Bisgaard, CEO at Players 1st, is thrilled that the partnership is now official.
"At Players 1st, we aspire to track and improve all the steps that a golfer goes through – both on and off the course. We feel privileged to team up with the golf industry's leading force when it comes to ball-tracking technology.
"TrackMan know everything that goes on during a practice or gaming session; we know how the players think before, during and after. By combining our knowledge, we believe that the range operators can more easily act on their customers' and players' needs."
The service will be available at TrackMan-powered driving ranges worldwide and it is accessible for TrackMan Ranges in the United Kingdom now.
About TrackMan
TrackMan is based in Denmark and it is the world's leading developer of radar tracking technology for use in golf performance analysis.
The fantastic TrackMan 4 monitor is trusted by tour players, coaches, club fitters and manufacturers to gain precise data on virtually every aspect of club motion and ball flight.
TrackMan Range and the indoor golf simulators bring this technology to the masses, helping you to reach new heights for your golf game.
You can learn more about the fantastic developer through their website.
About Players 1st
Players 1st is an industry leader in supplying customer experience solutions specifically designed to help golf course operators to improve their business results.
They have struck strategic partnerships with national golf associations across North America, Oceania and Europe to help improve the golfing experience for millions of golfers.
You can find out more about their work here.
---
What do you think? leave your comments below (Comments)
---
---
comments powered by

Disqus