Golfino Unveil 2023 Spring & Summer Collection
---
With the new season steadily looming, it may be time to update our wardrobe with some stylish golfing apparel.
Golfino is excited to announce their 2023 Spring & Summer Collection, featuring an abundance of clothing for both male and female golfers. Before jumping into the latest collection, here's more information on the apparel company.
What is Golfino?
Golfino was established back in 1986 and they have been pushing the boundaries of golfing clothing since their inception. Featuring first-class and bold designs, they have built up a passionate fan base across their nearly 40-year history.
Whilst notable for their apparel products, they also offer footwear and other golfing accessories to give you an edge out on the course. Furthermore, they stock golfing bags with colourful designs that can be shipped across Europe.
Golfino Men Spring/Summer 2023
Whilst looking like a fashion icon may be impressive, there's no point in wearing apparel that will limit performance. This is something that Golfino has seriously considered with the release of four outfits that have been optimised for performance. They all revolve around attractive colouring, ultra-performing innovations and modern classics that always produce a stylish look.
This outfit centres entirely around performance. Boasting a summer design, this combination features sophisticated functions for ultimate comfort on the course.
Neo Traditional attempts to shake up traditional dressing with vibrant colours and unusual patterns.
Arguably the most stylish option of the batch, Sleek Performance epitomises the shift in direction from golfing apparel. By utilising Coolmax fibre, moisture is brought to the surface to ensure your game remains undisrupted.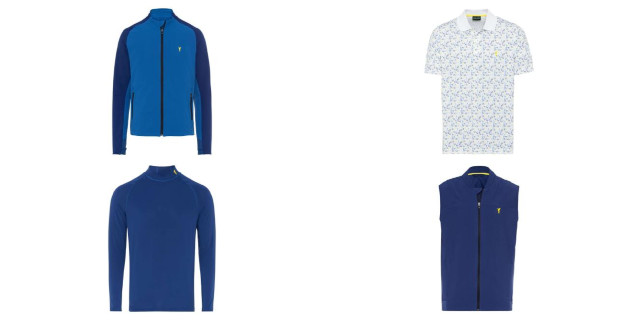 The loudest of the four designs, Typo features a Mediterranean-like colour combination of rich blue, a splash of white and fresh yellow to reflect the warmer seasons.
Golfino has also released an array of footwear options in their Spring and Summer 2023 release; you can see their expansive options here.
Golfino Women Spring/Summer 2023
The all-new women's collection looks to blend adventurous colours to issue you a stylish yet performance-enhancing ensemble.
With the Solheim Cup taking place later in the year, the company have paid tribute to the iconic competition in two colourings - Europe and USA.
Perhaps the most colourful outfit of the collection. Natural Light uses vibrant orange and shocking pink against a bright white to produce a positive signalling effect. Functions such as Quick Dry and Sun Protection offer additional comfort.
Moving Forward uses Tricolore, which is a colour triad for stylish golfing apparel. Utilising colours such as plum purple, this combination of clothing was created with the summertime in mind.
Surfing California combines seaside blue and shocking pink - with a hint of beach appeal - to create this unique look.
Smart Player features modern tailoring techniques such as overlapping shoulders and the lavender colour scheme is guaranteed to make a splash out on the course.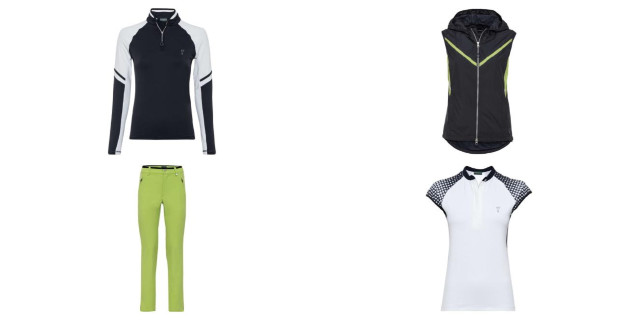 This refreshing ensemble is a sporty performance module that scores with sophisticated functions and practical details.
Golf apparel has always been considered elegant and sophisticated, which is what Shifting Dune achieves expertly through a trendy desert sand colouring, in combination with purist black and white.
Closing
Golfino's 2023 Spring & Summer collection is now available through their website. If you would like to know more about the company - or wish to peruse current products - you can reach them at www.golfino.com.
---
What do you think? leave your comments below (Comments)
---
---
comments powered by

Disqus