LIV Golf Sums Just Don't Add Up For Saudis
---
"OVER the past several months, there has been a great deal of speculation about an alternative tour; much of which seems to have included me and my future in professional golf. I feel it is now time to put such speculation to rest. I am fully-committed to the PGA Tour. I am grateful for the opportunity to play on the best tour in the world and for all it has provided me and my family. While there will always be areas where our Tour can improve and evolve, I am thankful for our leadership and the many sponsors who make the PGA Tour golf's premier tour."
Those words came from Dustin Johnson in February 2022, when the former world number one and two-time major champion took the opportunity to commit his future to the PGA Tour.
So why has he performed a U-turn? Why is he the supposed star attraction at the first LIV Series event at Centurion Golf Club in St Albans? The fact that he is being paid $100m to take part in the eight tournaments being staged this year just might have something to do with it.
If I were looking for a highly-paid frontman, Dustin Johnson is the last golfer on earth I would choose. Even he would admit that he is not the most charismatic of individuals. And he is definitely not the most expressive.
Johnson has picked up more than $74m in prize money on the PGA Tour during a career that has brought his 24 victories. And that is without taking into account the millions he has picked up in sponsorship deals. Many of those sponsors are now likely to distance themselves from the American. He was meant to be playing in this week's Canadian Open, sponsored by RBC. Johnson was an RBC ambassador, but they have now cancelled his contract. And it is safe to say that the organisers of the Canadian Open are not best pleased with DJ.
But with $100m on the line he is unlikely to be especially troubled about the prospect of losing any sponsors.
Kevin Na has resigned from the PGA Tour. Be honest - will you miss him? And how much competitive golf is he going to be able to play throughout the rest of 2022?
Quite clearly, it is all about the money for Na, a man who took Steve Stricker to task for not picking him for the US Ryder Cup team last year.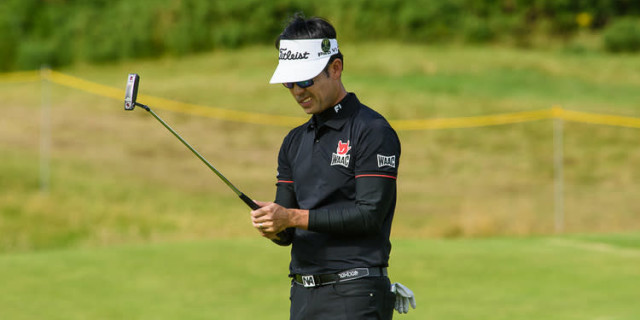 (Image Credit: Kevin Diss Photography)
Sergio Garcia, Lee Westwood and Louis Oosthuizen are the other major flag bearers for Greg Norman's LIV Series and they, too, are all going to be handsomely rewarded.
As of yet, we do not know how the PGA Tour and DP World Tour plan to punish their members who play at Centurion but you can be sure that there will be sanctions of some description.
Norman and his backers are prepared for the legal battles to come, having already set aside a massive fighting fund to pay the lawyers who will inevitably be dragged into the row.
Rory McIlroy says that the field at Centurion is not one to get excited about, and he is right. And with daily admission tickets costing around £60 a head it will be fascinating to see how many spectators turn up to watch the 54-hole tournament unfold.
I find the whole thing pretty unedifying and I keep coming back to the same question: how on earth can the Saudis make this pay? Most right-mind potential sponsors will run a mile before associating their companies with such a controversial project.
And if Johnson is being paid $100m, it is safe to assume that everybody else who has signed up to play has received some sort of "signing-on" fee.
Do the maths. A total of 42 golfers were initially unveiled, with six more to be revealed. It is likely that the Saudis are forking out a minimum of $1 billion just to get the players to commit to a series of tournaments that, quite frankly, nobody wants - other than those who are playing.
They say that they are trying to spread the word and get more people playing golf. All that they have achieved is to cause a massive rift in our sport.
---

Be part of the action with a selection of unique golf tournament experiences, from playing in a pro-am with the stars to watching the action at golf's most illustrious events. Whether it's the Masters or The Open, The Ryder Cup or WM Phoenix Open, build your own bespoke package with the experts at Golfbreaks.com.
---
What do you think? leave your comments below (Comments)
---
Tags: PGA Tour FedEx Cup european tour dp world tour
---
comments powered by

Disqus