Excellent Value Winter Tee Time Deals
---
With the arrival of December, winter is truly upon us. As golf fans, we often dismiss this season and its limited usage to golf but to do so would be unwise. There are plenty of positives to playing in the winter and reduced green fees are high up that list. Ever wanted to play a reputable course but the cost has put you off? The winter season can provide a solution for that issue, as golf clubs are scrambling to ensure every tee time is taken. Below, we have located the best deals this winter via Golfnow – now get out and experience them!
Brocket Hall Golf Club, Hertfordshire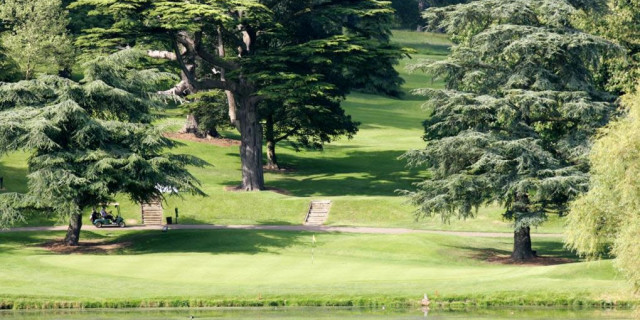 Brocket Hall boast two championship-standard golf courses that reside peacefully in the 18th century parkland. The loops have been named after former British Prime Ministers who once resided on the property – Lord Palmerston and Lord Melbourne. You can expect traditional English courses but they provide two separate challenges. Both layouts receive exceptional maintenance and you can be assured that there are no winter greens – even on the coldest day of January.
Winter Green Fee Offer: £60 (Hot Deal)
Studley Wood Golf Club, Oxfordshire
Set in the heart of the Oxfordshire countryside, Studley Wood provides the perfect setting for more than just golf. Featuring first class practice facilities, an all weather driving range and clubhouse that is the perfect place to stop before or after your round. The golf course is set within 170 acres and measures just over 6,400 yards providing a challenge for all levels of golfer. The course provides variety and interest, due to it's design, which traverses across the landscape with undulations, well designed holes and over a dozen water hazards to offer a test during your round.
Winter Green Fee Offer: £30
Marriott St Pierre Hotel & Country Club – Mathern Course, Gwent
Located in Chepstow and outlined by the River Severn, the Mathern Course at St Pierre Hotel & Country Club is an extremely challenging loop that will require nothing but the golfer's best. It is short in length – 5,730 yards – and its par of 68 is less than the typical but do not expect an easy ride here. It was redesigned in 2007 by Ross McMurray and he focused on tee boxes, shapes of the fairways and added a minute number of water hazards around the loop. The signature hole is the 14th par-5, requiring the golfer to cross two small rivers on their way to the green – which will certainly raise the heartbeat!
Winter Green Fee Offer: £13.99 (Hot Deal)
Breadsall Priory Golf & Country Club – Moorland Course, Derbyshire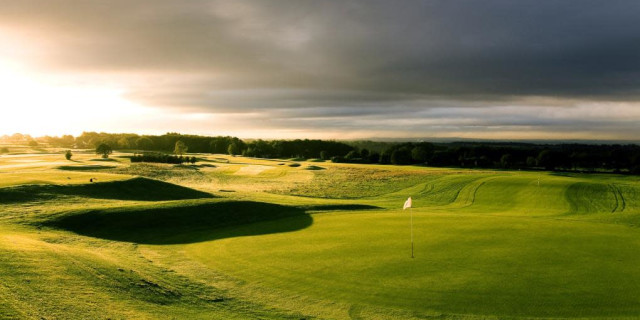 The Moorland course at Breadsall Priory is a parkland loop that measures a tad over 6,000 yards. Due to its design, the layout features tremendous drainage whilst also providing opportunities to bask in its picturesque surroundings. Some notable highlights of a round at Breadsall Priory include superb greens and firm, fast fairways that place an emphasis on accuracy. Additionally, if you are looking to take advantage of this fantastic deal but you are not local to the venue, the hotel facilities mirror the course's reputation and it is home to first-class hospitality.
Winter Green Fee Offer: £20
Rufford Park Golf, Nottinghamshire
Rated as a top venue within the Midlands for golf societies, Rufford Park is well worth a trip out to play during the winter months. The 18 hole courses is set within the wooded heartland of north Nottinghamshire ensuring that the course provides a challenge and interest throughout. As well as the top class golf course there is an excellent clubhouse and catering set-up used and rated highly by visiting golf groups and events.
Winter Green Fee Offer: £13.99 (Hot Deals)
Surrey National Golf Club, Surrey
Surrey National welcomed golfers through their doors for the first time in 1999 and David Williams is responsible for this smart design. Measuring 6,858 yards, this par-73 course is one of the favoured layouts that is situated within the M25. Visitors can expect a stern test, with several testing par 4s in addition to intelligently-placed bunkers. Despite being set in two beautiful valleys, there is only one uphill shot required throughout your round and the majority of the course is tree-lined – which further highlights the need for accuracy.
Winter Green Fee Offer: £27 (Hot Deal)
Hurtmore Golf Club, Surrey
Hurtmore is situated in the beautiful and vast Surrey countryside that is accessed via the A3. Co-designed by Peter Alliss and Clive Clarke, the duo have ensured that even the greatest of golfers will be tested around their trip to Hurtmore. Well-placed bunkers, lakes and sweeping fairways dominate the experience, whilst the drainage of the course is terrific, making sure the track can remain playable all-year long – without the need for temporary tees or greens. You can expect large putting surfaces and a surreal penultimate hole, the par-3 17th that requires a carry over water.
Winter Green Fee Offer: £21
Stapleford Abbotts Golf Club – Abbotts Course, Essex
Stapleford Abbotts are the owners of their prized asset: the Abbotts Championship Course. It has been designed to USGA standards and it offers a challenging experience for golfers. Measuring 6,501 yards from the back tees, accuracy is the key to scoring well on what is a varied layout. There are plenty of bunkers present – which golfers should avoid at all costs – and 11 water hazards to test the precision of the visiting group. The Par-5 3rd is the feature hole, a 521-yard hole that doglegs to the left. The majority of golfers play this as a three-shot but we like the idea of going for the green in two!
Winter Green Fee Offer: £15 (Hot Deal)
Lingfield Park Golf Club, Surrey
Lingfield Park Golf Course have managed to squeeze an 18-hole layout into the grounds of Lingfield Park Racecourse! Moreover, they've successfully created an excellent test of golf that will be remembered for the long-term. It is a loop for all players and measures 6,487 yards with a par of 72. There are several hurdles to overcome, ranging from obstructive mature trees to tough greenside bunkers – with several ponds to avoid during your trip. The club comes equipped with ample practice facilities which should result in an excellent day out at Lingfield Park.
Winter Green Fee Offer: £12.99 (Hot Deal)
Bird Hills Golf Centre, Berkshire
The design of the golf course at Bird Hills will encourage visitors to return on a more frequent basis. Set in Berkshire's picturesque countryside, the layout features numerous water hazards as well as intelligently-placed bunkers. It measures 6,192 yards but the surreal views of your surroundings will take centre stage. Recently, the grounds underwent renovation to the pathways and bunkers to further enhance its reputation. The facility has excellent practice facilities – that includes a 36-bay driving range – and the centre also offers a fantastic restaurant and bar with tremendous views of the course – what's not to like?
Winter Green Fee Offer: £16.99 (Hot Deal)
New Forest Golf Club, Hampshire
Located near the village of Lyndhurst, New Forest Golf Club is an exceptional choice for the golfers who enjoy a wonderful view with their round. The fairways are well-groomed and the greens will test all golfers, whilst remaining fair. With excellent training facilities on the premises of the club, New Forest can provide an entertaining day out.
Winter Green Fee Offer: £12.99 (Hot Deal)
Leeds Golf Centre - Wike Ridge, Yorkshire
Leeds Golf Centre is an 18 hole course that is highly rated and sure to provide an exceptional welcome and experience for any golfing visits. Measuring over 6,500 yards off the back tees and many water features throughout the course, Leeds Golf Centre will provide an enjoyable challenge for all levels of golfer.
Winter Green Fee Offer: £17.99 (Hot Deals)
Hillsborough Golf Club, Yorkshire
Set in South Yorkshire, Hillsborough Golf Club provides stunning views across this part of the Peak District and is an 18 hole course set-up for enjoyment by all levels of golfer. However, the opening 3 holes are noted as being 3 of the toughest starting holes around so make sure you ready from the off. Measuring just over 6,000 yards and with undulating fairways this is a great courses to play but watch at - at 500 feet above sea level the course can be susceptible to the elements and from time to time you may also have the wind to content with.
Winter Green Fee Offer: £19.99 (Hot Deals)
The Mere Golf Resort, Cheshire
You may just visit for golf but The Mere Golf Resort also boasts a Spa and health club, 81 hotel rooms, AA 2 rosette Browns restaurant and the Club lounge. The golf course though is well renowned and highly recommended having been original developed in 1934 and set within 150 acres of Cheshire parkland. The course measures over 6,800 yards off the championship tees but the course design and layout is set-up for all level of golfers who may be their for the day or on a stay and play trip.
Winter Green Fee Offer: £45 (Hot Deals)
Gullane Golf Club – No. 3, East Lothian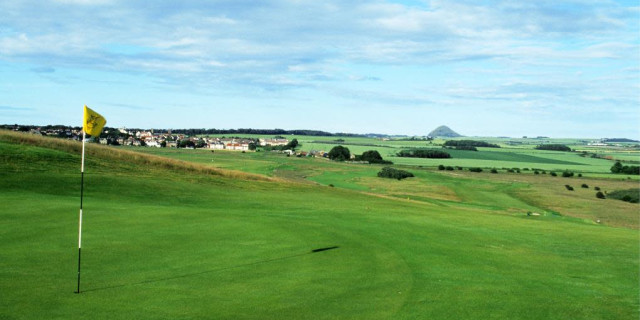 The revered Gullane Golf Club needs no introduction and if you are ever offered to play any of the golf courses that reside on the premises, you absolutely must. No. 3 plays like a classic links layout that feature firm fairways. The greens are large by size with subtle undulations, running smoothly and true. The deep, pot bunkers provide protection for the putting surfaces but the true test is driving accuracy – as long fescue is awaiting any erratic drives.
Winter Green Fee Offer: £33
Craigielaw Golf Club, East Lothian
The design and idea for Craigielaw Golf Club was directly inspired from the fabulous links courses that are primarily found in Britain. Designed by Donald Steel & Co. the course opened in 2001 and within its limited two-decade history, it has hosted many national events including the 2006 Scottish Amateur Strokeplay Championship. Visitors can expect troublesome greens, cavernous bunkers and unrivalled views over the Firth of Forth, Gullane Hill and out towards Edinburgh and Fife.
Winter Green Fee Offer: £40
Troon Lochgreen Golf Course, Ayrshire
Lochgreen holds a special importance to the world of golf, as it was the course that Jack Nicklaus played to qualify for his first Open Championship back in 1962. The course itself is predominantly a links layout, with one stretch – known as the 'Dovecot Section' – providing a familiar environment to a parkland setting. Measuring at 6,785 yards with a par of 74, it is a long course that requires an excellent ball-striking ability if you are to fare well.
Winter Green Fee Offer: £17.99 (Hot Deal)
There you have some of the best winter deals available – including prestigious courses like Gullane. If you do take advantage of these exceptional deals, then please leave a review of the golf club you have visited on Golfshake.
---
Related Articles
Great Value Golf Courses to Play This Winter
The Golf Courses You MUST Play This Winter
Bargain Golf Courses You Must Play This Winter
---
What do you think? leave your comments below (Comments)
---
Tags: Tee Times Green Fees Golf Now daily picks
---
comments powered by

Disqus