FlightScope Launches New Mevo+ Pro Package
By: Golfshake Editor | Thu 28 Oct 2021 |
Comments
---
FlightScope has confirmed the launch of its new FlightScope Mevo+ Pro Package that will enhance its advanced tracking radar and golf simulator offering that delivers 16 data parameters, golf course simulation, and customisable skills challenges.
The Mevo+ is a popular product in the launch monitor and simulator space and provides customers with an accurate tracking device for practice and entertainment sessions.
The FlightScope Mevo+ Pro Package is an exciting new add-on option for existing and new Mevo+ users, with the ability to provide 11 additional data parameters to the 16 data parameters offered by Mevo+.
Mevo+ currently retails for £1,920 (incl. VAT) /€1,799 (excl. VAT), and the Mevo+ Pro Package is an add-on option for an additional £750/€850. Especially attractive for Mevo+ owners is that after paying for the Pro Package add-on option, there are no additional annual subscription or license fees.
"With the launch of the FlightScope Mevo+ Pro Package, golfers, instructors, coaches, and club fitters can now access an incredible amount of performance data at a price point never seen before in the industry for a launch monitor that offers so much information," said Henri Johnson, FlightScope Founder and Chief Executive Officer. "Our number one goal is always to add value for our customers who trust our products to improve their games, teaching or fitting. One of the big things we have learned from listening to customer feedback is that they want more club and ball performance data in an affordable and portable package. The Mevo+ Pro Package add-on option offers unmatched accuracy and will continue to help players at all levels."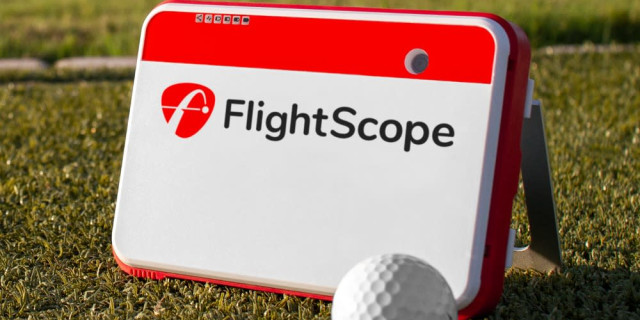 FlightScope's patented Fusion Tracking technology, which had previously only been available in their top-of-the-line X3 model, will now be available for all Mevo+ units. This combination of 3D Doppler radar tracking and synchronised image processing equates to more accurate performance data, which makes it suitable for teaching professionals, players and club fitters.
The 16 data parameters that come loaded with Mevo+ are:
Carry Distance
Ball Speed
Club Head Speed
Smash Factor
Spin Rate
Spin Axis
Spin Loft
Angle Of Attack
Horizontal Launch Angle
Vertical Launch Angle
Lateral Landing
Roll Distance
Total Distance
Shot Type
Apex Height
Flight Time
With the Mevo+ Pro Package add-on option, golfers will gain access to 11 additional performance data parameters that enables them to take their practice, instruction, and club fitting sessions to the next level. The newly added data points constitute the entire club D-plane dataset, namely:
Club Path
Face To Path
Face To Target
Vertical Swing Plane
Horizontal Swing Plane
Low Point,
Dynamic Loft and Curve
Additional bonus data: Club speed profile, Club acceleration profile, and ball vertical decent angle.
These D-Plane dataset features are currently only available on professional launch monitors priced at £10k and above.
FlightScope is the industry leader and pioneer in tracking and analysing sports performance data. Its products represent the pinnacle of tracking technology, enabling players and coaches to measure and analyse every aspect of performance data with unmatched accuracy.
Mevo+ users have three different software options to utilise. The FS Golf App is used for practice and game improvement and includes data, ball flight trajectories, swing video capabilities and more. The FS Skills app allows users to play FlightScope combines or create their own customised skills challenges. All Mevo+ units come out of the box with ownership of five E6 Connect iOS simulation golf courses. It is also integrated with other golf course simulation software options. This gives access to more golf courses and PC compatibility for all integrated simulation software. Mevo+ is a portable indoors and outdoors golf tracking radar that does not charge burdensome subscription or license fees.
Two-time Masters Champion, Bubba Watson says of Mevo+: "Golf is fun for me and Mevo+ is an incredible product that makes the game fun for everyone from professionals to someone holding the club for the first time. Mevo+ does it all, you're welcome."
You can register online at flightscopemevo.com/propackage/ for further updates and more announcements.
With accurate, performance-driven technology, FlightScope transforms the way the game of golf is analysed and how players pursue game improvement. The company's renowned products are trusted by a large and growing number of tour players and top teachers, including teachers like George Gankas, Mike Schy and Andrew Park, and touring professionals like Bryson DeChambeau, Bubba Watson, Hideki Matsuyama, Bernhard Langer and Davis Love III.
For more information, please visit: flightscopemevo.com/propackage/
See more on Social Media: Facebook, Instagram, Twitter, YouTube
---
What do you think? leave your comments below (Comments)
---
---
PLAY MORE PLAY BETTER - LATEST TUITION TIPS
---
Leave your comments below
comments powered by

Disqus