How American Golf is Positively Impacting the Game
---
International leisure brand, American Golf are predominantly known for distributing the latest golfing accessories, but there's plenty of work being done behind the scenes to ensure the longevity and inclusion of our wonderful sport.
Through sponsoring tournaments, individuals or the amateur game, American Golf are proud to further increase the exposure of the sport. Below, we detail only a few of their recent involvements with the amateur game.
Leven Gold Medal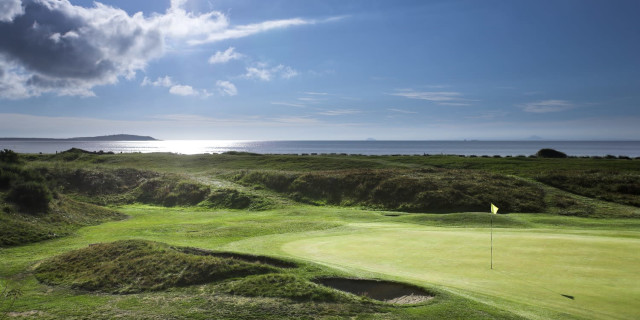 When Standard Life, long-term sponsors of the Leven Golf Medal event, distanced themselves from the annual tournament, there was justified worry. Fortunately, American Golf stepped in to continue the history of the world's oldest amateur golf championship.
Inaugurated in 1870, The Leven Gold Medal is contested annually in Fife, Scotland, at the Leven Links Golf Course. This event has become synonymous with launching the careers of several golfing figures – including Lee Westwood and Andrew Coltart.
This year, the tournament will take place on Saturday 7th and Sunday 8th of August and players will have to provide a valid handicap certificate that is a maximum of 5.4 at the date of entry. The event is then contested over 72 holes, which will be split evenly across the two days.
Part of the funding from American Golf has enabled eventual winners to receive high-value, authentic gold, silver and bronze medals – according to their final position – and they will also be issued the customary winner's voucher.
Keith Cumming, Club Captain, Leven Golfing Society said: "We are incredibly proud of the Leven Gold Medal's heritage, and its ability to provide a platform to rising golf stars. We are looking forward to a long and prosperous relationship with American Golf – who very much appreciate the value of nurturing new talent and investing in the players of the future."
Gary Favell, CEO, American Golf noted: "The Leven Golf Medal is an iconic amateur golf championship that has been setting the standard for golfers all over the world for over 150 years now. They have built an incredible legacy and one which we are now excited to be feeding into for the years to come."
ISPS Handa World Invitational 2021
The golf equipment and apparel retailer formed a strategic partnership with this unique and innovative tournament, as American Golf continued to champion inclusivity in golf.
The inaugural 2019 ISPS Honda World Invitational marked the first time in the history of professional golf within Europe that men and women featured in separate tournaments but with the same prize kitty.
This year's event has been elected to a full Ladies Professional Golf Association (LPGA) and European Tour status. The tournament will take place at Galgorm Castle Golf Club and Estates in Ballymena, Northern Ireland, between 28th July and 1st August 2021.
Disability golfer, Brendan Lawlor said: "Golf is one of the most inclusive sports there is, literally everyone can play and having support from large companies, such as American Golf, ensures these equality-focused events can take place and spread awareness of the many benefits of golf – irrelevant of age, ethnicity, gender or disability."
"By our partnership with Brendan Lawlor, and his efforts to bring disability golf to the masses, we're keen to drive forward with our mission to make golf more inclusive," said Gary Favell, CEO of American Golf. "Being at the heart of the World Invitational will enable us to reach even more people that share this goal."
Rose Ladies Series
Justin Rose displayed his passion for the game last year, when he introduced the Rose Ladies Series to provide female professionals with competition after many events were cancelled due to the outbreak of COVID-19.
It was such a success that the Rose Ladies Series has returned for a second season. American Golf have continued their relationship with the series of competitions and have continued to invest in the female game.
Thanks to their financial assistance, golfers like Gabriella Cowley have won events on the tour. Gabriella, 25, won the maiden event of this season after carding 71 at West Lancashire Golf Club on the 29th of April.
She has now secured her place within the final, which will take place at Bearwood Lakes in September, with a £20,000 prize pot for competitors.
Rose and his wife created the series last year and put £35,000 of their own money as a prize kitty for the women. Event sponsors, American Golf and Computacenter UK, matched the generosity to provide competitors with a viable source of income.
While the events were intended to plug the gaps that had been left due to the cancellation of the premium tours, it is now hoped that the Rose Ladies Series will provide a springboard for women golfers to continue their quest for quality in the sport.
Gabriella, who turned professional in 2014 after representing Great Britain & Ireland in the Curtis Cup, said: "I hope the Rose Ladies Series and other similar events can encourage more females to get into golf as the enjoyment and satisfaction that comes from playing – and winning! – is amazing."
CEO of American Golf, Gary Favell noted: "Promoting gender inclusivity within the sport and providing additional opportunities for female golfers to showcase their talent is so important in breaking down barriers. The American Golf team wishes Gabriella every luck for the final in September."
David Sullivan's Mission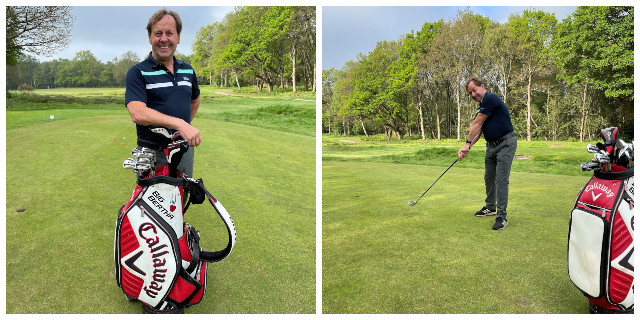 David Sullivan embarked on an ambitious mission on June 11th. He set himself the challenge to walk between 14 and 30 miles every day until he reached Land's End – whilst starting in John O'Groats.
David, 58 from Surrey, is taking part in The World's Longest Golf Hole Challenge that will see him raise money for the British Heart Foundation.
As he traverses across the nation, he'll be stopping at small towns, cities and villages to provide CPR instruction and he hopes that the money raised will help to install a defibrillator in these areas, saving the lives of residents.
David is being joined by his son Freddie, 21, and hopes that this charity challenge will help teach as many people as possible the life-saving skill of CPR. The 58-year-old found himself in a situation where he needed to save a young man's life, who fortunately did survive the incident.
"It was thanks to my training and a defibrillator being nearby, that I was able to help save the young man, who luckily made a full recovery," said David. "When something like that happens right in front of you, it makes you realise how precious life is and how important it is to know what to do in that kind of emergency."
American Golf are sponsoring David on his journey, and CEO, Gary Favell, acknowledges the bravery in this mission. "When we heard about the incredible challenge David has set himself, we immediately wanted to lend American Golf's support.
"David has found a way to harness his golfing prowess and not only to highlight the importance of knowing CPR through his own experience, but to train people along his journey whilst raising funds for the British Heart Foundation – he is a true inspiration."
If you wish to support David in his journey, donations can be made at: www.justgiving.com/crowdfunding/david-sullivan-77.
---
What do you think? leave your comments below (Comments)
---
Tags: events American Golf Amateur Golf
---
comments powered by

Disqus