TecTecTec ULT-G Golf GPS Watch Review
---
Review by Golfshake Ambassador Rob Treanor
---
The TecTecTec ULT-G is a GPS watch for golf. Simple, functional and robust, it is designed to deliver the most important information without becoming a distraction on the course. Pitched at a very accessible price point, the performance leaves more expensive products in its wake.
Attention has turned to distance measuring devices in recent weeks after lasers were permitted at a professional event at the recent PGA Championship. Lasers are excellent for extremely accurate yardages and with helping to visualise a target. They aren't much help if you don't have a line of view to the flag when the approach is blind or perhaps you are playing from a less travelled part of the course.
One of the most impactful technology advancements for the amateur game in recent years has been the availability of GPS watches. Knowing and trusting a yardage rather than guessing eliminates an area of doubt in the shot making process. As the technology has grown in popularity, manufacturer's costs and therefore prices for consumers have fallen. The ULT-G makes a strong case as the pinnacle of this technological revolution.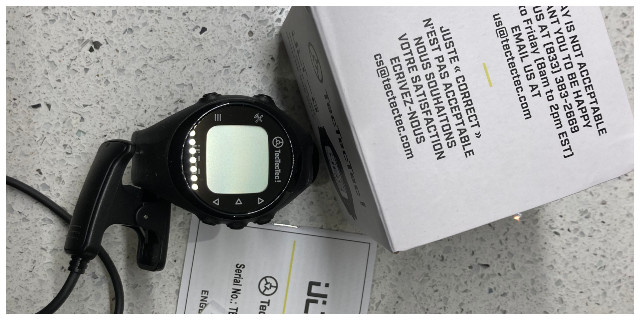 Tech Specs
Distance to front, centre, back of greens plus hazards.
Measures shot distance.
Automatic course recognition and hole progression.
Long battery life.
Made of lightweight, robust materials.
Large numbers make reading the display easy.
Automatic course recognition at over 38,000 courses worldwide.
Subscription free and very attractive price point.
Very intuitive to use.
Looks
The ULT-G has a sturdy and rugged appearance befitting of the outdoor pursuit for which it is designed. It is water resistant and has an automatic backlight which deploys in conditions of low light. There are slimmer profile watches out there - though that is not to say that it is overly bulky - and is available in black only.
Feel
The build is uncompromising and sturdy with a rugged and tough feel. Not overly heavy or burdensome, if anything the weight and proportions are about right. Considering the quality of the materials, the ULT-G can be considered as the Toyota Hilux of golf watches.
Performance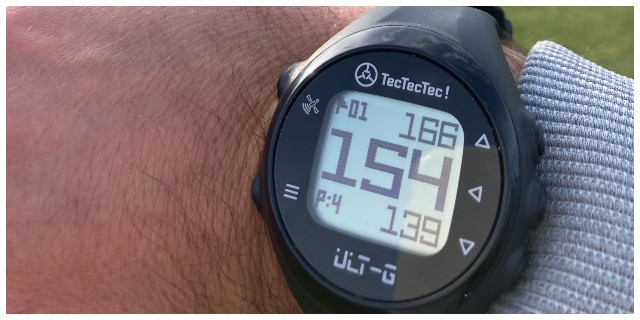 It is difficult to emphasise how easy this watch is to use. Having used it for ten rounds at various courses in the UK, we haven't reached for the manual at all. Each time the data needed to make the correct decision on the course has been efficiently displayed, without having to navigate through any unnecessary or overcomplicated features.
Calling this a budget device doesn't do the watch justice. Yes, it is inexpensive, but it contains all of the features which most golfers will need. Simple, well made and easy to use, there is nothing not to like.
Pros
Contains all of the features which most golfers will need backed up by a strong battery life. Sturdy, robust construction which is packaged up in an extremely affordable price point.
Cons
If you are looking for a fancy-coloured screen with green mapping then admittedly that isn't an option with the ULT-G and you will probably need to spend considerably more for that functionality.
There are slimmer profile watches on the market and some alternative brands have different colours available.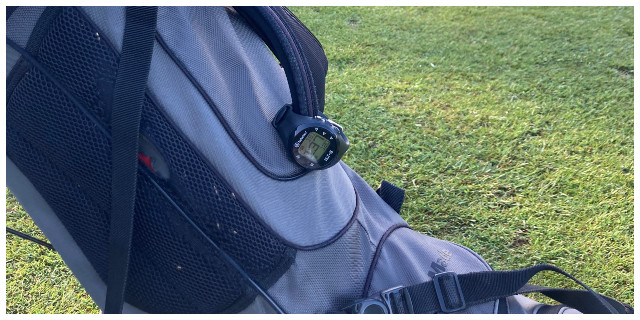 The Bottom Line
This watch outshines other models at twice the price point. Simple, clear and intuitive, it has everything you need and nothing you don't. Should I ever lose this watch, I will buy another straight away which is a ringing endorsement.
---
What do you think? leave your comments below (Comments)
---
Tags: review gps gear equipment
---
comments powered by

Disqus