By: Darren Ramowski | Tue 01 Jun 2010 |
Comments
---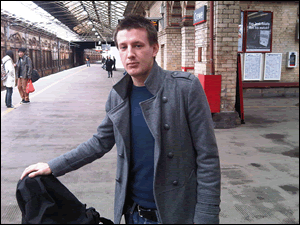 I recently had a lovely weekend away playing golf. This was not any ordinary weekend though. I was challenged to reach my destination by train.

De Vere's Herons' Reach up in sunny Blackpool was my aim, and with golf clubs and overnight bag on my back I was away.

Tickets were purchased, and I left from Nottingham and headed north. To my surprise I had to change three times before eventually getting off at Blackpool.

The first bit of the trip was Nottingham to Derby, and this proved no problems, a large luggage rack had ample space for me to put my clubs, and I sat down and read the paper. Unfortunately the 20 minutes peace I had without the sticks would be the last to my annoyance.

For some reason I got some very awkward looks from people on Derby platform, as if I was carrying some sort of nuclear device or in fact they had never seen golf clubs before.

With me having a lot of baggage, it was hard to get a drink or some food, but with 10 or so minutes to wait, I went for it. A chicken supreme meal deal and a more larger hole in my wallet than expected, I was away.

The trip from Derby to Crewe was about 45 minutes, in what can only be described as a fast tram, with only one carriage and hardly any room; my clubs had to be rested on the seat next to me. Now I'm the first to get annoyed at that person who puts their bags on the seat so no-one will sit next to them but I had no choice. There was literally nowhere else to put them.

With my stomach full, I was happy to reach Crewe, a very spacious station, with plenty of time screens to see where I had to go. A trip up the stairs and across the concourse to platform 11, I could have done without, but unfortunately I had no choice.

Standing on the platform, I was delighted to see a huge Virgin Train pulling in, surely Mr Branson would have somewhere for me to put the sticks. No! Virgin must have the smallest baggage space ever; even the tram had more space. So again, they had to stay with me, but this time the train was busy so I had the longest 50 minutes with the clubs in between my legs.
Ah Preston, cold, wet and busy Preston. I had 10 minutes wait and just another 25 minutes on a train and I was in Blackpool, by this time I couldn't wait to get there. The next leg of my journey was pretty good if I was being honest. It was another one carriage train and again without space to lie my clubs down but I got a seat on one of the three seats that go sideways, so with the train being pretty empty they were stood up next to me. The train took me out towards the coast which was visible for the first time and also past two immaculate looking golf courses. One was defiantly Royal Lytham and St Anne's, noticeable by the clubhouse behind the 18th green, and one on research I'm sure was Southport and Ainsdale.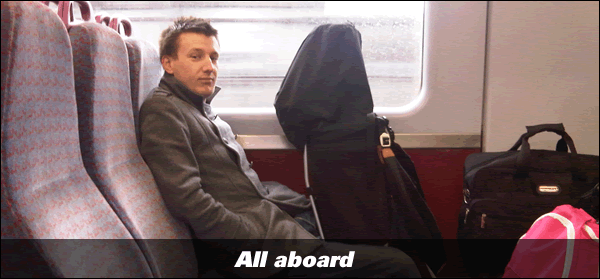 So eventually there was the tower, there was the pleasure beach and there was Blackpool. A short taxi ride to the resort and I was there. Nearly four hours later. Would I say it was easier than a car, No, quicker than a car, No but if you have a sense of adventure then it was a great way to travel. I wasn't tired when I arrived and I was ready to head out straight onto the golf course, via the range first of course.
Read my
course review on Herons' Reach
to find out all you need to know about the course before you head up there and give it a go yourself.
---
What do you think? leave your comments below (Comments)
---
---
PLAY MORE PLAY BETTER - LATEST TUITION TIPS
---
Leave your comments below
comments powered by

Disqus