Prostate Cancer - Sparking Conversations to Save Lives
---
Sharing the next chapter in his own story following diagnosis, Golfshake Ambassador Andy Picken describes the vital importance of Prostate Cancer awareness and ensuring that at risk men get checked and monitor any potential symptoms.
---
Having spoken about my personal diagnosis, I want to ensure that it acts as a catalyst for discussion and dialogue about prostate cancer, particularly within golf circles.
Hopefully you know the numbers by now. 1 in 8 men will be affected in their lifetime.
12,000 still die annually in the UK despite the ongoing work undertaken by Prostate Cancer UK to make more men aware of the disease.
Your risk increases by a factor of 2.5 if you have a family member who has also suffered.
This isn't a gender specific disease.
Ideally, I would like women, men and children to be discussing these issues if they know or care about anyone who may be affected.
It may be a bit of a generalisation, but as a man I know I take a lot to be persuaded to look after my health and fitness, and there needs to be some nagging involved. If you are in the target age group at least have a discussion with your GP about getting tested.
If like me, you are in the 1 in 8 club, it is better that you find out early and have as broad a range of treatment options available as is physically possible. Don't wait until you have symptoms. That could be too late.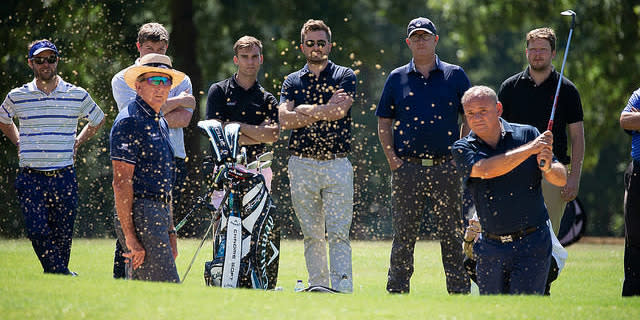 Since my diagnosis, the Prostate Cancer UK Website has become something of a friend. If you ever wondered what happens to any of the money that is donated to this charity and whether or not it was worth it, please check them out. Having reliable information that I can trust is vitally important.
Following my diagnosis I spent a lot of time on Google researching the disease and its potential options for treatment, and unfortunately much of the information I retrieved was faulty or simply is in place to pedal opportunities to take money from people in the form of books or treatment options, many of which are discredited.
In the case of PCUK, it's not just the website. I found making contact with the specialist nurses on one of the helpline numbers that are available 24/7 to have been extremely helpful. These nurses literally know the topic inside out. It is important to be as informed as possible to be able to make medical decisions that are best suited to your needs.
The staff that I have spoken to over the last few months have been nothing short of marvellous. The system is superb, simply contacting the nurses via email, giving a time that would suit for them to ring me back. They then call and in an open and honest discussion provide you with the information and reassurance you often need.
Having Conversations & Get Checked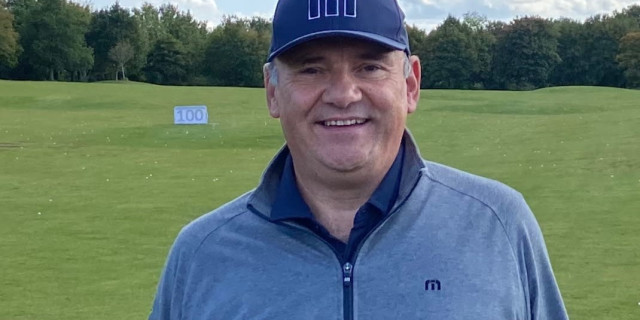 One thing I have found very strange since my cancer diagnosis is that within a short time I am prepared to talk to complete strangers about some of the most intimate details of my life. However, the alternative does not bear consideration.
In my opinion, it is vitally important that we encourage men and those who love men in the target age group to at least have a conversation and dialogue about this disease.
I have become much more pragmatic. Whilst the first step is often the PSA test, you may require an examination. Had I not undertaken this short 15 second experience, I may still be blissfully unaware of a cancerous growth trying to kill me.
I can't be clearer than this. Please don't die of embarrassment. Get checked out!
The information you need is out there. Review it, understand it, if you have any concerns, get it checked out. Don't put it off until tomorrow.
I have to consider myself lucky that my disease has been found in its relatively early stages with the whole gamut of treatment options being made available to me.
My current choice of treatment option is that of active surveillance. I provide blood tests every few months to ascertain my current PSA level. I've had a full two hour CT body scan which provides a baseline imaging enabling any changes to be seen.
One of my biggest issues has been in the six inches between my ears. It has taken me a considerable amount of time to understand and acknowledge that the cancer that is sometimes known as "my little friend" and sometimes known as "Bastard" is trying to kill me quietly from within.
Please take time to consider these issues and don't put off a discussion with your GP.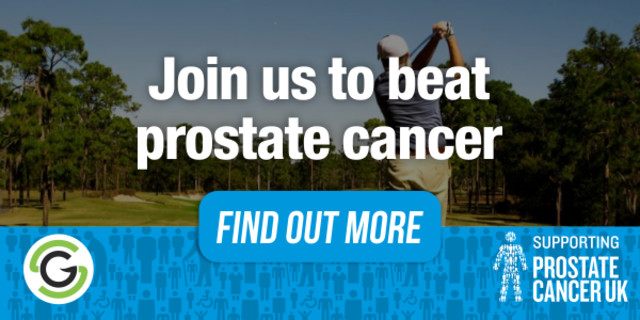 My current plan is to try and die with the disease rather than of it. People plan, God laughs, but I think it's a reasonable starter for ten.
I have received incredible support from my colleagues at Golfshake and you will have noticed the work that all of us have done in trying to raise awareness of the disease through golf.
Please help us to help you. This is the perfect time for any Vice Captains who are considering charity selection for next season.
The demographic of golf is so likely to be affected by prostate cancer that the charity have their own golf division. They also provide support packs, literature, information and golf balls. They also provide a host of other material that would assist in helping you to help them.
If you are a Club Professional please consider raising funds using the PGA/PCUK pack for a specific event in your calendar to raise funds to try and eradicate this disease in the future.
Please consider supporting Prostate Cancer UK as your charity of choice for 2021.
Raising Awareness Saves Lives.
---
Related Content
---
What do you think? leave your comments below (Comments)
---
Tags: Prostate Cancer PCUK daily picks
---
PLAY MORE PLAY BETTER - LATEST TUITION TIPS
---
Leave your comments below
comments powered by

Disqus