Sir Nick Faldo Supports Campaign to Save Cleeve Hill
---
Article by Golfshake Ambassador Andy Picken
---
I am keen to support the efforts by various people to ensure that the golf course at Cleeve Hill remains available for future generations. I have signed the petition and signed up to various groups who are negotiating for a change in the council's original position.
This was to demolish and destroy the clubhouse and let the ground return to nature, losing forever the legacy left by two of golf's greatest architects, Old Tom Morris and Alister MacKenzie. For an inland links course to exist comfortably within an area of special scientific interest and beauty is a tribute to those figures.
I am pleased to report that although no definite decisions have been made, there seems to be a softer line being adopted with options available should others decide to come on board and run the club as a going concern. There is a definite feeling of optimism now coming from the updates of those trying to protect the course and the change in council position is to be welcomed and applauded.
The clubhouse has always been accessible to all and has been used by walkers, cyclists and others using this wonderful natural amenity overlooking Cheltenham. It is very relevant to note that the groups protesting the council decision consist not only of golfers but all those others who also enjoy this special area of England's green and pleasant land.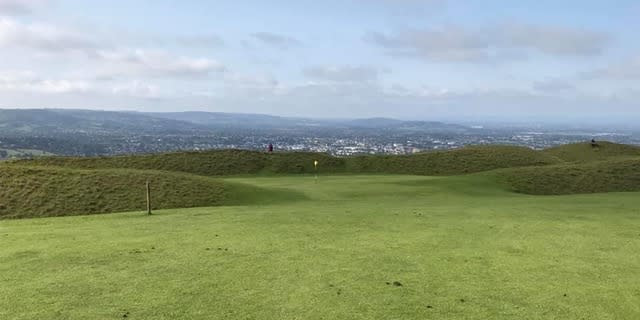 I have examined many comments from supporters of the group and have been amazed at the number who have been brought to use the course by older generations of the family. There are reports of ashes of parents being scattered on certain greens as they had such a special place in the heart of those who had gone before.
This heartfelt tradition and legacy is difficult to assess in financial terms, but it is clearly of great value to those directly affected. This course is a wonderful community facility, accessible to all. It is priced to encourage exercise and participation by all levels of golfer. It is loved and cherished by those who use it. Although I live many miles from the course, I want at some point in the future to experience it with my son to introduce him to golf in the way it was originally played.
Please review the petition as it has already been a catalyst in altering local political opinion.
---
The Need to Save Cleeve Hill Golf Club
---
We all play golf for different reasons. This is an opportunity to preserve and protect a golf course of great heritage and tradition that clearly means a lot to many people who have had the pleasure to play it over the years.
Image Credit: Kevin Diss Photography
I am going to leave the last update on this matter to a golfing megastar. Sir Nick Faldo. Six-time Major Champion and the best golfer to originate from the UK.
Having spotted an earlier retweet on Twitter of some material by him, I reached out directly and received the following comment in support of the efforts to ensure that the course remains open for use for future generations.
Sir Nick said: "For we golf nuts; this course has amazing historical significance, with its beauty and uniqueness, I am sure it's played for many reasons, probably the most important one...pure enjoyment!"
I can't put it better than that!
---
What do you think? leave your comments below (Comments)
---
Tags: England daily picks Courses Cleeve Hill
---
PLAY MORE PLAY BETTER - LATEST TUITION TIPS
---
Leave your comments below
comments powered by

Disqus