The Golfshake #BirdieClub Continues
By: Golfshake Editor | Fri 31 Jul 2020 |
Comments
---
Thousands more golfers have joined the #BirdieClub after tracking their rounds on the Golfshake Score Tracker, making the most of this summer of golf, with the Golfshake Community playing in record numbers throughout July.
Looking at Week 3, we have seen a 2% increase in rounds tracked, which deftly correlates into 2% more net birdies or better that were made during the past seven days compared to Week 2.
However, perhaps highlighting more challenging scoring conditions, the rise in actual birdies was less significant, coming in at just a 1% increase, so the objective for everyone this coming week is to make even more!
Analysing the best rounds tracked, two golfers made a stunning 13 net birdies, but Ryan Woods takes the acclaim for his round at Ely City Golf Club near Cambridge, where he made a stunning seven golfers in his round.
Playing off +0.5, Ryan said: "It all came down to the start I had, making four birdies to start gave me the confidence to shoot at pins I wouldn't usually go for, although the round could've been better, I was just out there trying to make as many birdies as I could. On the second hole (par 3), I hit the pin and it ended up two inches behind the hole. I'm convinced if we didn't have the thicker pins in for the non-contact of pins it would have gone in!
"It wasn't a competition so I was honestly just trying to fire at every pin to see how low I could take it but it didn't quite work out that way."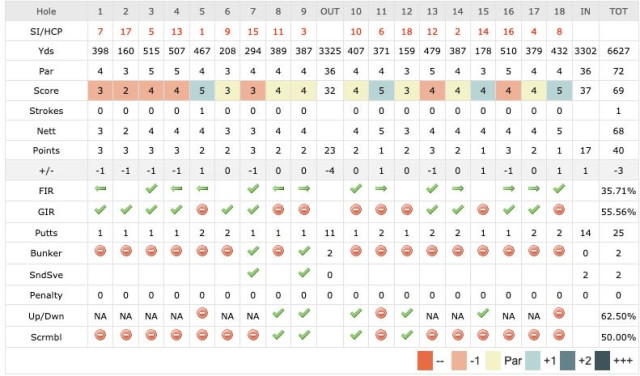 (Ryan's Score on Golfshake)
Ryan makes the headlines, but as always in #BirdieClub, the winners are crowned through a weekly draw, where those lucky names plucked from the hat secure a prize of Callaway Chrome Soft Golf Balls.
BirdieClub Week 3 Winners:
Jamie McDonald
Phil Coleman
James Walker
Jake Eastwood
Congratulations to them!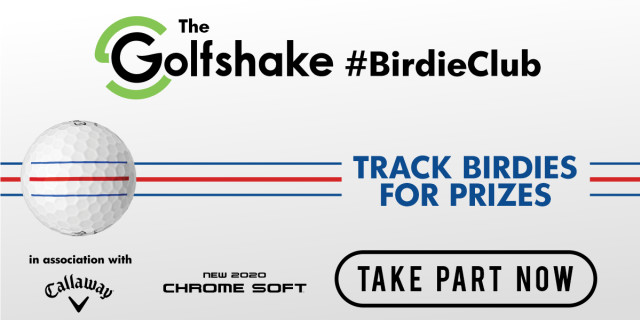 The #BirdieClub now moves into a fourth week as we enter August. Track your rounds in the Golfshake Score Tracker with each birdie/net birdie counting for one entry into the Prize Draw.
See if you can emulate the exploits of Ryan and it may even win you a welcome stack of Callaway Chrome Softs!
Play More, Play Better
---
What do you think? leave your comments below (Comments)
---
Tags: daily picks Chrome Soft callaway Birdie Club
---
comments powered by

Disqus