Bushnell Tour V5 Shift Review
REVIEW: Bushnell Tour V5 Shift

---
Review by Golfshake Ambassador Matt Holbrook
---
Bushnell has long had the reputation for being the 'go to' rangefinder on tour so when I was offered the chance to try one of their latest offerings - The Tour V5 Shift - I jumped at the opportunity.
I had used my current rangefinder for around five years so I was also looking forward to seeing what a more modern unit brought to me and my game.
Tech Specs
The Tour V5 Shift features a host of features. See Bushnell Introduces New Tour V5 & Tour V5 Shift Lasers.
Improved SLOPE algorithm
Improved speed & ranging capabilities
Visual JOLT
Bushnell BITE
Positive locking switch
Easy update Y/M button
Fully rubber front face for easy grip
Coated lenses to avoid solar burn
Upgraded carry case
Water resistant
2 Year warranty
3-Volt CR2 battery included
6x Magnification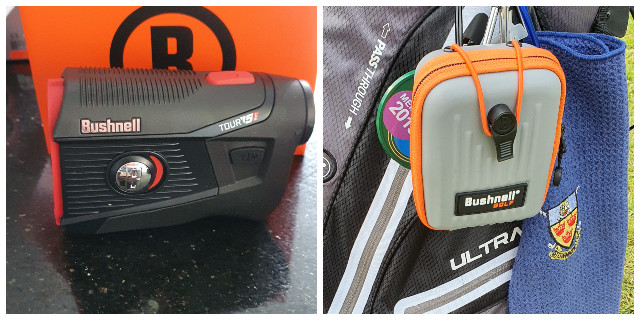 Looks
The unit, as you would expect, looks great. A modern design encompassing the features available giving you both pride and confidence that you have a market leader in play.
Performance
The performance is superb. The range goes up to 400 yards (not that I'm hitting it that far) and the jolt function offered me the confidence that I am locked into the flag and not the trees behind the green as has happened once or twice before.
The slope function does come in super handy when playing up or down a hole - not just to the green but also in order to avoid bunkers and ditches, etc.
Not being a user of buggies that often, I can see how the 'bite magnetic mount' is also a super handy feature meaning you do not have to keep getting the unit in and out of its case.
Verdict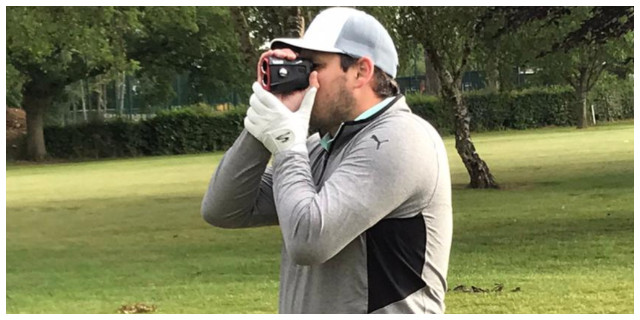 Pros
Where do I start? Everything about the Bushnell Tour V5 Shift is great, even if I would not make use of all the functions - being able to switch from yards to metres easily for example. But for me it does exactly what I want it to do and a little bit more. All with the confidence of locking onto the flag too.
Cons
I have two 'cons', if you can call them that. Firstly, it would be wrong of me not to mention the price. It may be slightly out of reach for some if they are looking for a laser to do basic things. That said, you do get what you pay for and I think that if you want to pay top-end prices you will get a product to match.
My only other real issue would be the case. It's a quality case that is well made, sturdy and it looks great. But due to the branding and colour I feel it stands out a bit too much. I don't feel comfortable leaving my bag outside a clubhouse or changing room as it's easily spotted and clear and obvious what's inside. If there was a 'plainer' version I feel like I would go down that route.
The Bottom Line
All round this is a super piece of equipment and one that I would highly recommend if someone were in the market for a laser rangefinder.
For more information, visit https://www.bushnellgolf.com/.
---
What do you think? leave your comments below (Comments)
---
Tags: review gear equipment bushnell
---
PLAY MORE PLAY BETTER - LATEST TUITION TIPS
---
Leave your comments below
comments powered by

Disqus