---
Review by Andy Picken with Comment by Robert Cross
---
The Caddyboo is a unique and innovative alternative to the standard golf towel, a tool that can be safely tucked away in your pocket, ideal for making sure that your golf ball is clean before each putt.
My garage is littered with golf related items that gather dust after an initial review. Rarely do I immediately put an item into play and realise that it is going to be in daily use. The Caddyboo is one of those items. It's a simple design, handmade from quality, sustainable items and is very easy to use.
Prior to your round simply wet the interior. Apply your favourite ball marker and you are ready to go. The magnetic catches ensure that the trouser pocket remains dry.
In winter I usually carry my bag and have a towel attached so keeping clubs and balls clean is a simple relatively task. During the rest of the year I have carried a small face towel, occasionally wrapped around the bag handle, or my belt if the greens have been top-dressed. The Caddyboo solves is more convenient. Greens are dressed with a range of products. I have seen playing partners lick their golf balls prior to lining up a putt and this is actually dangerous given the chemicals needed to keep a green fit and healthy.
The Caddyboo also works for your club faces. The magnets hold the ball marker firmly and keep the device closed until needed. It's small enough to slip into a pocket. I have used mine in every game of golf I have played since the first review. It is now built into my pre-shot routine as I take a last look at my line and ensure the ball is clean and the alignment stripe on the ball is in the correct position. This has helped my putting stats to give confidence to commit to the chosen line and allows me to be more confident with the stroke.
The manufacturer is developing an online community via social media and all of the products they create have eco-friendly, sustainable credentials. It is packaged in fully recyclable material. The Caddyboo retails at around 30 euros but is not yet generally available in shops. It can be sourced direct from the manufacturers.
They are offering internet based discounts and free world wide delivery. The website is in German and English. Signing up to the Caddyboo newsletter also attracts a 10% discount.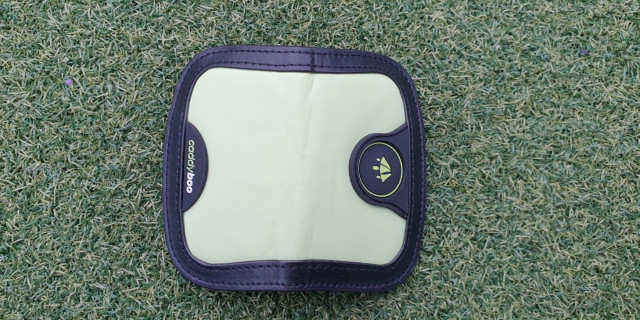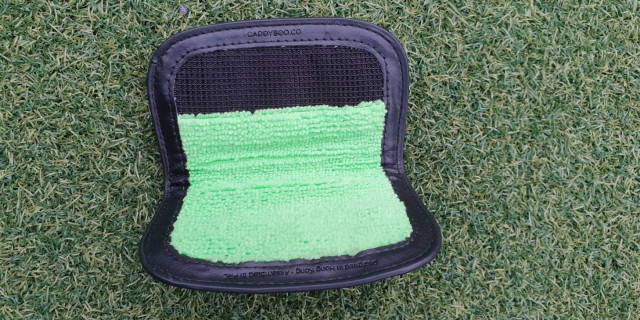 My fellow Golfshake Ambassador, Rob Cross, has also been testing the Caddyboo and shares his thoughts.
"This product delivers on it's promise! I found the inside remained wet for a full round and when in my pocket there were no leaks at all! Well made, good quality!
"Personally, when playing, I kept this in my bag (it's there now!) rather than my pocket and it's staying.
"One feature that would be great is if you could clip to your bag allowing pocket carry and bag carry. Good product for sure!"
For more on Caddyboo, visit https://www.caddyboo.co/.
---
What do you think? leave your comments below (Comments)
---
---
PLAY MORE PLAY BETTER - LATEST TUITION TIPS
---
Leave your comments below
comments powered by

Disqus