It's Time to Show More Tolerance Towards Nomadic Golfers
---
Since golf resumed in the UK, clubs have sought to find the difficult balance of satisfying the needs of committed members alongside welcoming visitors who provide valuable income through green fees, working hard to provide playing opportunities for all. But with tee times in extraordinary demand, and new memberships being purchased, there has been a degree of dissension between many golfers. Looking at the debate and responding to comments, Golfshake's Derek Clements shares his view on why more tolerance should be shown towards nomadic players.
---
LIKE most of us, I have spent rather more time than normal on social media since the lockdown began and I have been struck by an incredible lack of tolerance towards nomadic golfers over the past couple of weeks.
As courses have reopened they have prioritised giving tee times to their members, especially in the initial stages when we could only play in two-balls. That was entirely understandable, but it meant that those of you who are not club members found it well-nigh impossible to find anywhere to play. And many of you took to social media to express your frustration. Most non-members understood the predicament that clubs found themselves in, and were prepared to wait for things to ease.
What has struck me, however, is the complete and utter lack of sympathy and empathy for your plight among a proportion of club members.
There has been an upsurge in those now wishing to join golf clubs - if the general response to this is anything to go by, many clubs are going to find it incredibly difficult to hold on to those people because the overwhelming feeling is that they are not going to be welcomed with open arms. Quite the opposite, in fact. And I am sorry, but I just don't get it. They are bringing in valuable new income at a time when golf clubs need it most and those clubs should be doing everything they can to keep those people.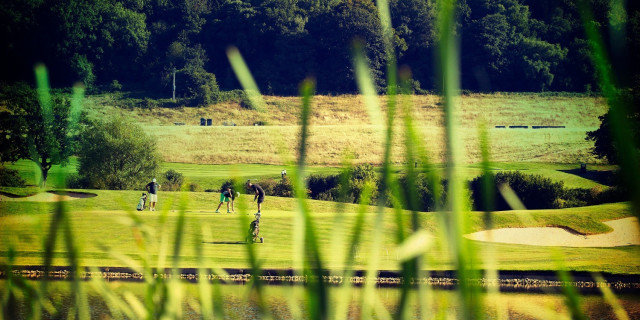 We have addressed this before, but it is worth looking at again. The reason so many nomadic golfers haven't joined clubs are numerous - time commitments, the desire not to be tied to one course, the cost.
---
What Stops Golfers Joining Clubs?
Non-Club Golfers React to Tee Time Availability & Green Fee Prices
New Members Flood Back To Golf - But Will It Last
Unattached Golfers Express Willingness to Join Clubs
---
But things are changing. Almost every golf club in the UK is now reporting that new members want to join. This, you would think, is something to be celebrated. But when you read some of the comments on social media you really do begin to wonder.
"Why should we give up our tee times to these people? Members first. Always."
"I have been a loyal club member for 25 years and now we are having to share our course with people who barely know one end of the club from another."
"People who are not club members really have no right to complain about how difficult it is to get a tee time. Of course my club is going to look after its members first. And why wouldn't they?"
"They are only joining because there is nowhere else for them to play. Most of them will be gone within a year. And good riddance."
"When I joined my club I had to be interviewed, pay a joining fee and an annual subscription. Now these people are allowed to walk in without paying anything other than an annual fee, which in many cases have been reduced. And have they any idea about etiquette and dress codes? Probably not. We can live without them."
"I have no sympathy at all for people who cannot play. They made their choices. Why should we all now jump to their tune?"
"I am dreading an influx of morons who don't know the rules and will feel that they own the course."
"It's the members at each club who pay year on year to keep the courses in good condition and open for nomads. Sorry, I feel no sympathy at all. I am enjoying the members-only tee-times. And will do so while it lasts."
"Zero sympathy for nomadic golfers. Join a golf club!"
"For all of you out there who can't find a tee-time, at least you haven't lost a sixth of your membership fee during the golf lockdown and are not looking down the barrel of an increase in subs to cover the devastating loss in income over that same period. Maybe you are not deserving of a second thought."
"People who haven't been members made their choices and I am sick of hearing them complain because private clubs are now making them wait before they can return. Surely loyalty should be rewarded. I believe that my own club has had applications from more than 20 would-be members. Where were they before?"
"Join a club! I think a green fees under £60 is too cheap. Golf clubs should be looking to have a full membership before discounting visitor green fees. High visitor rates help sell the value of being a member of a club.I can remember when golf clubs used to ask for a handicap certificate before allowing you to play!"
"At the moment many who are not members of a club have been wooed by the prospect of short-term memberships. My fear is that most subscriptions will be paid on a monthly basis and once the ravages of the economy strike, as they will, there will be a noticeable tail off in club membership. With the country billions of pounds in debt, no certainty over the outcome of Brexit and a stalling economy, how can it be otherwise?"
"Moan, moan moan, by all the nomads who are finding it difficult to get a tee time on courses owned by private clubs whose members have been the ones whose long term financial support has created the lovely courses that the same members, quite rightly, can now enjoy. Perhaps the nomads should now think about committing to joining a club rather than than trying to dip in for a game as a visitor when it suits them."
"I'm a 'nomad' golfer and have played at five different courses since lockdown. I can't think of anything worse than playing the same 18 holes twice a week all year I would find it boring. The attitudes of some members at various clubs is shocking with the general opinion being 'I've paid my money so I should get to do what I want'. Well guess what, visitors also have paid their money for that day and booked a tee time so stop moaning when there's someone you don't know teeing off in the middle of your weekly match with your friends. They've as much right to be there as you. Over 60% of golfers aren't members anywhere for various reasons either at home or some aspect of their lifestyle and without them most courses will shut and your precious membership fees would go through the roof."
I don't know about you, but I find these attitudes a little bit depressing. Does it matter why people now want to join golf clubs? Can our sport afford to turn them away? Should we not be going out of our way to let them know what they have been missing?
You get the sense that if many of them don't commit long-term it is likely to be because they are going to be treated like pariahs. And heaven forbid that they win any competitions - or turn out to be any good.
To the person who complains about the fact that he had to pay a joining fee and new members don't, I would say: take a look around you at the state of the club game. Courses have closed at an alarming rate. Why do you think that is? It is because people have been walking away from the game, and it is also because many clubs have been unable to move with the times and innovate. And to the individual who suggests that green fees under £60 are too cheap, I would point out that if somebody plays once a week and is expected to fork out £60 a time, he will be paying £3,120 a year for his golf. And that's before buying food and drink. Would you pay that for an annual subscription? Let's get real here.
This is a time for us all to pull together. Crucially, it is a time to make new members feel like they belong. Hopefully, most courses are providing their newbies with "buddies" to introduce them to the club and everything it has to offer. Let's not forget that golf is meant to be a social game, a sport where new friendships are established - friendships that can develop and last a lifetime.
I don't know about you but "They are only joining because there is nowhere else for them to play. Most of them will be gone within a year. And good riddance" doesn't really achieve that for me somehow.
New members will bring desperately-needed revenue and those who choose not to join clubs will also continue to contribute when things get back to normal through green fees and money spent in the clubhouse after they have played. Rather than treating them as outcasts, we should thank them for helping to keep our golf clubs in business. Without them, many more courses will be forced to close their doors.
And to the individual who believes his golf club can survive without new members and visitors? No. It won't!
You can call me naive if you want but my dearest wish when all this is over is for golf to be seen as an inclusive sport. Is it really too much to ask?
---
Related Content
Golf Has a Chance to Grasp That May Never Come Again
Are Membership Costs Too High And Green Fees Too Low?
How The Coronavirus Pandemic Could Impact Golf Club Memberships
---
What do you think? leave your comments below (Comments)
---
Tags: daily picks
---
PLAY MORE PLAY BETTER - LATEST TUITION TIPS
---
Leave your comments below
comments powered by

Disqus