How Often Do You Change Your Golf Glove? Compare Yourself to Other Golfers
By: Golfshake Editor | Fri 17 Apr 2020 |
Comments
---
How regularly do you change your golf glove? With quality and technology improving all the time, durability is better, and wet weather and winter options have become increasingly popular alongside more traditional versions, making them an integral part of the kit for many golfers.
Unless you are Fred Couples, who famously doesn't wear a glove, then you most likely wear one for the majority of your round, although taking one off for chipping and putting is common practice, but wearing one over every shot didn't stop Jack Nicklaus from winning 18 major championships.
Depending on how seriously you take your gear and its performance, gloves can last for a while, but you'll probably go through a couple per season assuming you play often.
For those of us who are more sporadic with our golf, chosen gloves may last for many months, even years, or at very least until they become worn and crusty.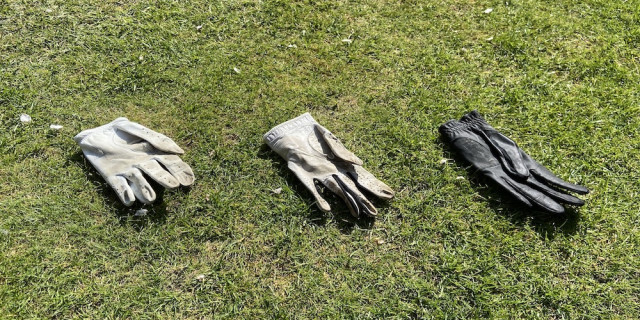 Consider what you do and how many you typically buy per year. Everyone is different, but to find a more generalised consensus, we put the question out to a host of Golfshake Ambassadors.
Ed Dimambro said: "I would hazard a guess that a glove will last around ten rounds before it gets relegated to the practice bag to be used for block practice until it's no good to anyone!
"I will switch to a proper rain glove if it's really bad rain, otherwise I will just have a couple of regular ones on the go. Will go through them faster in warmer months due to sweaty hands!"
Nothing worse than sweaty hands, but Kevin Paver likes to the get most from his gloves. "I probably change them once they become really scabby! Although always have a new one for any kind of trip, and tend to start the new season with a new glove."
Preparing for a new season is a regular feature, a habit endorsed by Rob Cross. "I bulk buy mine, usually a leather type, a FootJoy Cabretta or Srixon. I don't know how often I change, but it's probably somewhere between ten to 15 rounds."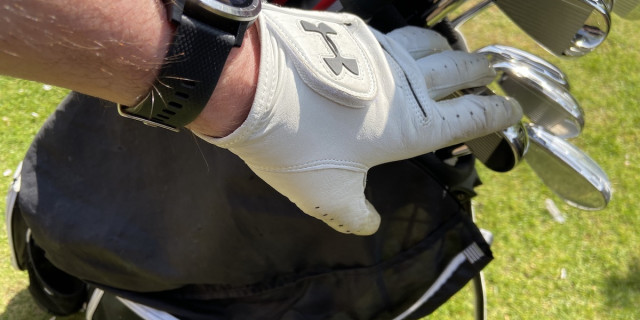 Kevin Heggie likes to begin each year with a new glove. "Usually treat myself to a new glove when going on golf trips, and at the start of the season, so get through two or three in a year. I do end up with eight or nine in the bag though as I never throw stuff out!"
Mel Davies is also something of a hoarder, keeping several gloves handy. "I would say that I only change mine every three months or so. I only use "new" ones for competitions and use older ones for practice only. Nearly always have about five in my bag, some old, and one or two new."
You may not think that gloves could generate much deep thinking, but some golfers have carefully analysed plans. Matt Holbrook revealed: "I change my glove as and when I feel I need to - no set time. I will go for new on most big competitions. I do operate a rotation system. So, when I open a new glove, the one I was previously using becomes my range/practice glove."
Alex Picken also deploys a rotational policy. "I have a practice glove and a competition glove. In my head it makes me think they'll both last longer, but I'm not sure if that works in reality!"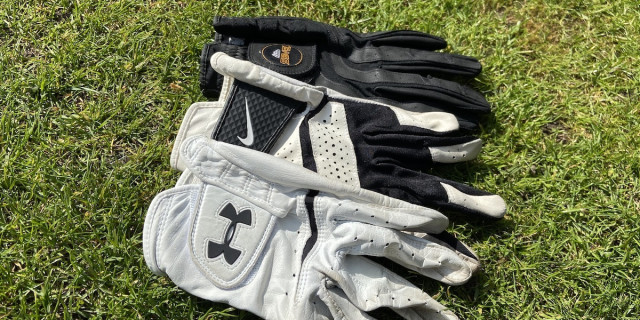 Providing a touch of sanity, Rob Treanor added: "I buy a couple a year and they seem to last me 12 months or so. I do have specific wet weather ones with added grip which are great for winter. Like a new sock feeling, new glove feeling is a wonderful thing!"
However, on the other end of the spectrum, Richard Moore said: "I went mad and bought six new ones last year and rotate them every round, so none wear out. Weird. I know."
Well, at least he's honest. You have to give him that.
So, how do you compare to our Golfshake Ambassadors? When does a glove become too worn, or do you constantly like that fresh feel? Maybe you are secretly fond of that tatty glove in the bag that you can't bring yourself to throw away.
Or perhaps we should all do a Freddie Couples and ditch the gloves entirely.
---
Related Content
Why Would You Change Your Golf Glove?
---
What do you think? leave your comments below (Comments)
---
Tags: gloves gear daily picks
---
PLAY MORE PLAY BETTER - LATEST TUITION TIPS
---
Leave your comments below
comments powered by

Disqus