New Over 35 Mid-Amateur Golf Tour Open for Entries in 2020
---
Amateur golfers over the age of 35 now have a new tour to play on – the Over 35 Mid-Amateur Golf Tour.
Founded in 2019, the Tour does exactly what it says on the tin, offering a competitive tour for mid-amateur players to compete on many of the finest golf courses in the UK.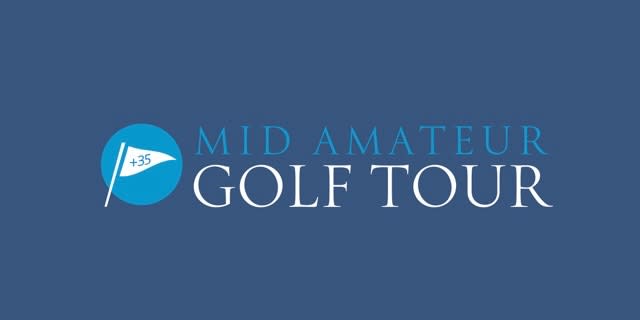 Any amateur golfer with a handicap of 18 or lower can join the tour and enter events. Indeed, all of the Over 35 Tour's competition are CONGU handicap qualifying, so players can lower their handicap as well as sharpening their competitive skills.
In addition to being played on top courses, many of which are ranked in the top 100 in Britain and Ireland, each event has eight nett and gross prizes and contributes to a season-long order of merit.
This offers further prizes for nett winners and gross winners alike, as well as separate awards for senior players who are over age 50. Furthermore, the top 24 order of merit leaders will qualify for a season-ending final tournament. This will be held at a yet-to-be-decided premium course in October.
Building on its first ever event at Prestatyn Golf Club last summer, the tour is hosting six competitions this year, all of which are open for entries:
South East England Links Championship
Hunstanton 36 holes on Monday 30th March.
Entry non-member - £99, Entry Member £89.
Midlands O35 Championship
Sandwell Park 36 holes on Thursday 23rd April
Entry non-member - £95, Entry Member £85.
Welsh Mid-Amateur Championship
Prestatyn 36 holes on Thursday 14th May and Conwy 18 holes on Friday 15th May.
Entry non-member £99 – Entry Member £89.
South of England Mid-Amateur Championship
Harpenden Common 36 holes on Thursday 11th June.
Entry non-member £75– Entry Member £65.
British Mid-Amateur Championship
Lindrick 36 holes on Thursday 30th July.
Entry non-member £125 – Entry Member £115.
Scottish Mid-Amateur Championship
Spey Valley 54 holes; 18 holes on Weds 23rd September, 36 holes on Thursday 24th September
Entry non-member £149 – Entry Member £135.
For this last event, players can stay overnight at the Spa hotel in a twin room for £99 via a booking code from the tour. There is also an airport at nearby Inverness, which is only a 40-minute drive from the course.
To take part in any of the above competitions and to find out more information visit www.o35tour.com
---
Tags: events Amateur Golf
---
PLAY MORE PLAY BETTER - LATEST TUITION TIPS
---