Majority of Golfers Continue to Play Through Bad Weather
By: Golfshake Editor | Tue 25 Feb 2020 |
Comments
---
Winter golf can be a tough sell in the UK, something that has been especially true in February, which has seen the British Isles battered and buffeted by Storm Ciara and Storm Dennis, leading to extremely high winds and record monthly rainfall in parts of the country. Thankfully the promise of March and potential of spring is almost upon us. Hopefully things will improve then.
However, when it comes to the resilience of golfers, we have found that a majority of both club and non-club members will continue to play even when the weather turns inclement. There are fewer 'fair weather' golfers than you may have thought.
Gathering the views of 3,500 golfers in the 2019 Golfshake Survey, we asked what conditions would stop them from playing?
We found that 66.4% of the Golfshake Community are happy to keep playing in light rain, with only 2.6% saying that it would definitively discourage them from heading onto the golf course. The positive figure rises to 73.8% for the core demographic of golfers aged between 35 and 54, showcasing that a significant proportion of players are hard to dissuade.
However, for the more stark excesses of Mother Nature, the numbers do shift. 50.2% of golfers would refuse to play in heavy rain, with that percentage understandably increasing to 73.5 when faced with snow. The white stuff can make for a pretty picture, but it's not conducive to an enjoyable round of golf.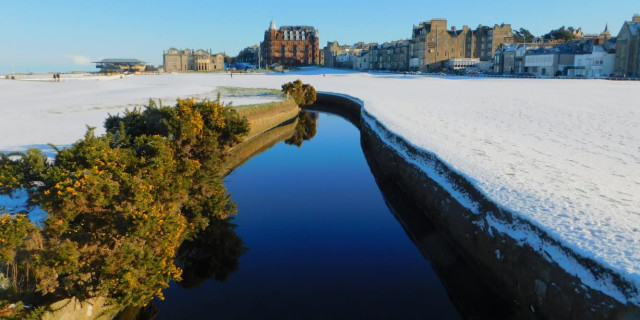 49.1% of club members are willing to keep playing through strong winds - something we have seen a lot of recently - but perhaps in the most relevant statistic for golf at this time of year, 53.4% of respondents with memberships are content to play in temperatures below 5°C. Wrap up and just get on with it appears to be their message, albeit there is an argument that those with a subscription are more willing to play in difficult weather in light of getting value from their annual fee.
Has your course been saturated by all the rain? 39.5% of members don't allow boggy and wet conditions underfoot to stop them either, which may place greater pressures on maintaining the layout, but illustrates that we golfers are generally a hardy bunch.
So, has the weather this winter stopped you from playing, are you a fair weather player desperate for the return of summer, or are you someone who simply puts on the waterproofs, packs the hand warmers, and keeps on treading the fairways regardless?
There is room for everyone, but we have been left impressed by the dedicated numbers of golfers who have continued to play and track their rounds on the Golfshake Score Tracker.
We just now hope that the months ahead bring the sunshine and pleasant conditions that their efforts deserve.
---
Related Features
7 Reasons Why Winter Golf is Great
How to Get Ready for Winter Golf
Don't Let Winter Weather Defeat You
Why You Should Not Pack Away the Golf Clubs in Winter
---
What do you think? leave your comments below (Comments)
---
Tags: Weather Survey industry insider GOLFERS daily picks Conditions
---
PLAY MORE PLAY BETTER - LATEST TUITION TIPS
---
Leave your comments below
comments powered by

Disqus