Five Reasons You Shouldn't Pack Away Your Golf Clubs in Winter
---
The clocks being pushed back often spells the end of the golf season for many golfers. The dark nights begin to close in, the weather takes a turn for the worst and courses become gradually shorter and shorter.
For these reasons, a lot of golfers put away their clubs until the New Year when, hopefully, it gets a bit warmer and the sun stays out for longer. However, there are so many reasons as to why you should keep playing during the winter. I understand cold nights on the range aren't the most enjoyable and you probably won't have chance to get on the course after work, but that doesn't mean you can't make the most of your local course at the weekend.
If you're equipped with suitable clothing to battle the conditions then winter golf can be just as, if not more, fun as golf in the summer. Here's why.
Courses are empty
This is possibly one of the best things about winter golf, an empty golf course. During the winter, as you pull onto the drive of the golf course you will most likely see an empty car park. Although your playing partners may see this as a negative and say something along the lines of: "see, no one else is here, its definitely going to rain," try and keep the faith.
From now on, you can go at your own pace. Enjoy a laugh in the car park with your mates as you prepare your gear, maybe even go grab a much needed coffee to warm you up in the clubhouse and even head into the pro shop and have a crack with your pro, who will most likely be un-rushed as there won't have been many people in all day.
You can amble down to the tee at your own pace, sort out your format and then tee off. It's now millionaire's golf all the way to the 18th green. No rushing, no worrying about letting people through, just you and your mates enjoying the course to yourself. Don't be surprised when your fourball is in the clubhouse within three hours of teeing off.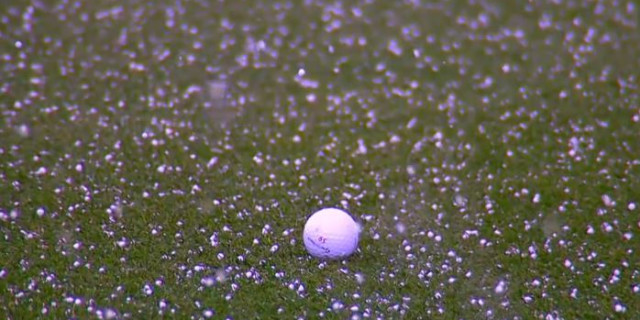 Keep your swing going
It's simple, if you keep hitting balls throughout the winter, you're more likely to make a good start to the season. Your swing won't be rusty and you won't be searching for a good swing when you need it most in the first competition of the season.
This is also arguably the best time to make some changes to your swing. If you're seeing a coach then they may begin to make some big changes to your swing during the winter as there won't be any competitions to affect your handicap. If you can master your swing changes through the winter then you should make a better start to the new season.
Get familiar with any new clubs
During the Christmas period, you may have been lucky enough to receive a new club or two (or 14 if you're extremely lucky), and playing a few rounds of golf through the winter will help you get used to the new sticks. How many times do you see, during the golf season, someone put a new club in their bag the day before a competition and then try to hit that club on every hole? Then wonder why they didn't shoot under their handicap, despite trying to chip with a 60 degree wedge all round.
By getting used to your clubs during the winter, you eliminate wanting to hit the one club all the way round purely because it's new. One key thing to note is that if you get a new putter, don't get too down if you don't start holing the world. Most greens aren't brilliant during the winter, especially if they are a temporary, and will often take numerous bobbles once the ball has left the club face.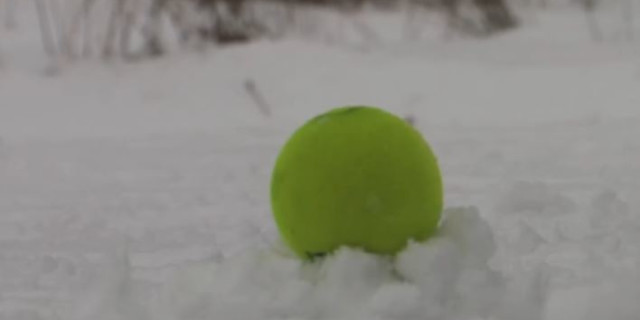 Fun/short form of the game
As mentioned earlier, the course will most likely be extremely quiet meaning you will get around the course in no time. If you play at a long course but you are not a very big hitter then you should relish the winter challenge. Courses are made shorter by temporary tees and greens so this may be your best chance of reaching that long par 5 you've been wanting to hit in two all summer.
If your course is like mine, the temporary greens will have buckets for holes and will make you feel ten times better about your putting when you get in. If you can't knock the ball in these holes I'd consider finding a new sport. However, that's not to say that the temporary greens aren't difficult. Depending on how undulating your greens are, putting on temporaries may not be easy. You will quite often see holes on the side of hills, with golfers regularly taking three putts from inside 10ft.
This also works in the favour of the big hitter too. With tees forward, some more than 40 yards, those who like to hit the ball hard will get major satisfaction from being able to drive some of the par-4s. For many, this may be their best chance of shooting a gross score under par.
It's an adventure
Best of all, for me, winter golf is a somewhat of an adventure. You could be walking down the first fairway in glorious sunshine, then 18 holes later battling a harsh wind with sleet and snow coming down sideways.
You give the other group of mad golfers on the opposing fairway a wave, as you battle a random hail shower, only for it to be calm and sunny again 15 minutes later. You will no doubt be able to share some stories in the clubhouse about the adventure you've been on. People may call you crazy, but at least you've come of the golf course with some memories that may stick with you forever.
So there you have it, five reasons why you shouldn't pack away your clubs this winter. Let us know your favourite thing about winter golf in the comments below.
---
What do you think? leave your comments below (Comments)
---
Tags: winter golf
---
comments powered by

Disqus