That Was the Decade That Was...
---
As we come to the end of another decade (where did this one go to?), we look back on the past 10 years and gaze into our crystal ball and predict who might dominate the game in the decade to come.

WHO WOULD have thought back in 2010 that Tiger Woods would have added just one more major to his tally of 14? Woods was struggling to rebuild his reputation after a series of shattering revelations about his private life, and it was also the start of his battle with his body. Years of punishing physical workouts began to take their toll and he fought a seemingly never-ending struggle with knee, leg and back injuries. He continued to win on the PGA Tour until his body appeared to have given up completely.


Woods' life was a never-ending battle against injury and nobody realised that he was popping painkillers like sweets. It all came to a head when police found him slumped behind the wheel of his car. He had passed out after taking a near-lethal cocktail of drugs and was duly arrested and convicted of driving while under the influence of drugs. Pictures of his police mug-shot soon found their way onto media outlets all over the world. He was glassy-eyed and dishevelled and a mere shadow of the fabulous athlete who had dominated golf during the 1990s and 2000s. Surely there was no way back?

Thankfully, it turned out to be a turning point. He went away and cleaned up his act. But still his body wouldn't let him return to competitive action - until a last-ditch back fusion operation. It was make or break for Woods. And against all the odds, it worked. He won the 2018 Tour Championship and then, unbelievably, added The Masters in April 2019, finally taking his tally of majors to 15. He then struggled for much of the rest of 2019 and took the decision to go under the knife again to sort out a troublesome knee injury. And back he came again, this time winning the ZoZo Championship, a PGA Tour event staged in China where he crushed a world-class field. And, going forward, who would bet against him winning more majors during the new decade?

The decade also saw the emergence of
Rory Mcilroy
. It looked like he would be defined by his collapse at The Masters in 2011, when he lost his swing and his putting stroke in the final round on his way to a shattering 78. Would it make or break him? Within three months we knew the answer - it made him as he won the US Open at Congressional by eight strokes. With Woods on the wane, McIlroy appeared to have the world at his feet, all the more so when he quickly added three more majors. The last of those wins came in 2014, and, at 30 years of age, he remains stuck on four majors. Most painful of all for him is that he is still looking for that first Green Jacket - it's the only one he needs to complete the career grand slam.
And he has been caught on four majors by
Brooks Koepka
, whose record over the past couple of years is nothing short of phenomenal. He won the US Open is 2017 and 2018, and nearly added a third in 2019. He also won the US PGA Championship in 2018 and successfully defended it in 2019. And he came within a whisker of landing The Masters in 2019, as well as enjoying a top-five finish in The Open at Royal Portrush.
For a time it seemed that
Jordan Spieth
was ready to dominate the game. Blessed with the touch of an angel on the greens, the American is cursed with an inability to find fairways with his driver. But that hasn't stopped him winning The Masters, US Open and The Open. Who will ever forget his heroics during the final round of The Open at Royal Birkdale in 2017? To all intents and purposes he had handed the Claret Jug to Matt Kuchar, but then came a series of heart-stopping putts that broke Kuchar's heart. Unbelievably, that remains his most recent victory. He is still a young man and has plenty of time to recover the magic. But he wouldn't be the first golfer to dominate the game and, just as quickly, disappear among the also-rans - it happened to the likes of Sandy Lyle and Padraig Harrington.
And who on earth would ever have believed that Jason Day, of Australia, would still be looking for his second major? Or that Rickie Fowler would go into the new decade still searching for his first?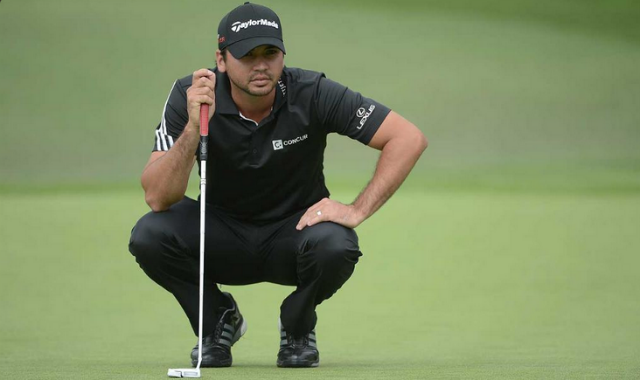 We witnessed an
Open Championship for the ages at Royal Troon in 2016
when Henrik Stenson and Phil Mickelson went at it like two prize fighters for 72 holes before the Swede produced one of the great final rounds of championship golf, holing a magnificent putt on the 18th green for a round of 63. And we saw the delightful Francesco Molinari become the first Italian to win a major when he secured The Open at Carnoustie in 2018, holding off a group of challengers that, incredibly, included Woods.
And then there is the
Ryder Cup
. Oh, how we love it! And oh, how the Americans hate it.
Europe beat the USA at Celtic Manor in 2010 by a single point in an event that was ruined by rain. There was another victory in 2014 at Gleneagles when Paul McGinley's team thrashed a US side captained by Tom Watson. Phil Mickelson took the defeat badly and pointed the finger at Watson as it all ended in tears and recrimination. It was unfair, but it also signalled a sea-change - the Americans established a task force who were given one mission, namely to ensure that the USA would never again face such a humiliation. And guess what? They won in 2016. But normal service was resumed at Le Golf National in Paris in 2018 when Tomas Bjorn's team, inspired by Open champion Molinari and Englishman Tommy Fleetwood, inflicted another crushing defeat upon Jim Furyk's team.
Oh yes, and then there was 2012 and Medinah. Under captain Jose Maria Olazabal, Europe trailed 10-4 with two fourball matches still on the course and 12 singles matches to be played the next day. But then along came Ian Poulter, who birdied the final five holes to give him and Rory Mcilroy an unlikely victory against Jason Dufner and Zach Johnson. In the end, Europe went into the singles trailing 10-6. On a dramatic day, Olazabal's team came back to win 14.5-13.5, with Martin Kaymer holing the winning on the final green.
During the past 10 years the way that professional golf is played has changed forever with the likes of McIroy, Koepka and Dustin Johnson routinely smashing the ball in excess of 315 yards from the tee. It has led to calls for distance-restricted balls to be introduced on the PGA and European Tours. And there is no sign of anything much changing as we look at the next generation of young players. Individuals such as Cameron Champ and Matthew Wolff simply don't know what it is to swing within themselves and hit the ball into the middle of next week. But here's the thing - these guys also have sensational short games.
The new season on the PGA Tour has already seen a slew of first-time winners. Make no mistake - this is a good thing for the game.
Here are some predictions:
Race to Dubai winner Jon Rahm will top the world rankings and will win several majors.

Viktor Hovland will emerge as a global superstar in the decade to come and become a stalwart of the European Ryder Cup team, Scottie Scheffler will win multiple majors, Tommy Fleetwood will continue his rise, Mcilroy will finally win The Masters, Europe will continue to dominate the Ryder Cup, Phil Mickelson will win millions of dollars on the Champions Tour and Tiger Woods will win at least two more majors.

Hopefully the merger between the LPGA and LET will lead to a brighter future for women's golf in Europe, but don't hold your breath. The LET has struggled to attract blue-chip sponsors and there is no reason to believe that is going to change anytime soon. Europe's best and brightest prospects will almost certainly continue to play their trade on the other side of the Atlantic because that's where the money is. I am, however, happy to be proved wrong.

There will be more rules controversies and, probably, more changes to the rules.
There will be more drama, more gut-wrenching excitement and, hopefully, a resurgence in the club game. We live in hope...
---
What do you think? leave your comments below (Comments)
---
Tags: daily picks 2010 2019
---
PLAY MORE PLAY BETTER - LATEST TUITION TIPS
---
Leave your comments below
comments powered by

Disqus