Nevada Bob's Colchester Celebrates 25 Year Anniversary
---
Article by Golfshake Ambassador Matt Holbrook
---
While many standalone golf stores – both large and small – have struggled in recent times, Nevada Bob's in Colchester is today (15th November) beginning their nine day long 25th anniversary celebration with a host of activities and unbelievable offers in store.
I was invited down opening morning to have a catch up with Phil Smith, one of the directors, to find out a little bit more about the history and what the future holds.
---
Phil, congratulations on 25 years in business and thanks for inviting me along today. Take me back 25 years, how and why did Nevada Bob's Colchester come about?
"Well, 25 years ago, I was working for Nevada Bob's head office as franchise director and the powers that be in the States said stores breed stores, so myself and my fellow director decided to open this store here in Colchester."
On selecting the location in particular Phil reveals: "We had some boundaries set due to the franchise network and Colchester seemed like the best option available, it has a good number of local courses, good local demographics and good location based just off the A12 here. Basically every ingredient we needed to have a successful store, and that's proven to be the case."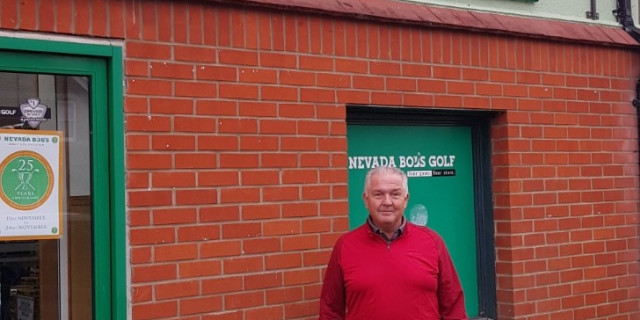 What's the biggest change you have seen in the industry?
"The biggest change in the golf industry is that we now have quality retailers and the market isn't being suffocated by discounting. The biggest technical change has been the introduction of simulators which allows us to offer custom fitting and personalise our service to individual needs and we are seeing more than 90% of what we are doing is in fact helping peoples' games. We have always been honest and do what's right for the customer which is another reason why we have been around for as long as we have."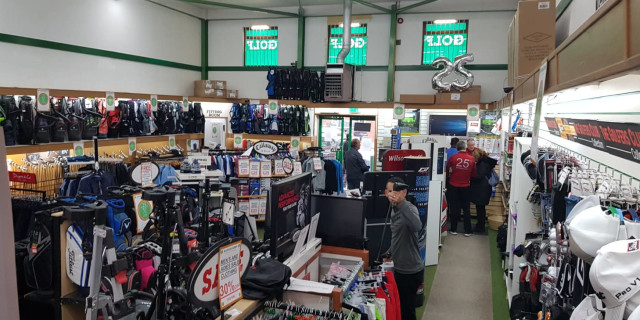 What's the biggest challenge you have faced and how did you overcome it?
"The introduction of the internet was by far the biggest challenge we have faced, it affected us for a good 3-5 years. Not only did it take sales from our business, it also took pricing from the business too. The internet became a pricing issue and caused problems from a pricing, margin and competition point of view. This has now stabilised now and is not such an issue and as mentioned the option for custom fit – which you can't do on the internet – has really helped.
The last 3 years we have increased our business by 36% and the bulk of that is down to custom fit but also down to how we advertise."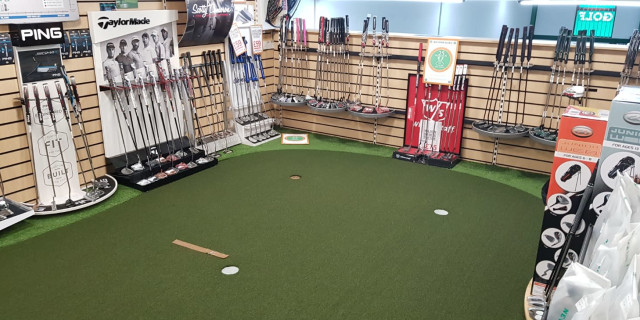 And how do you advertise?
"We advertise in The Essex Golf Magazine which has been very strong and loyal to us for a long long time and it's a great avenue to get to customers that are maybe not internet or social media users, but we have changed our focus from print and radio media to social media and email marketing and we have built up a massive database of local golfers, and this has also seen a change of age profile of customers visiting us in store. We were getting an older generation but that has dramatically changed since the introduction of social media."
So from today until the 24th November you are celebrating in store, what are you doing during this time period?
"We have offer that are going on every day in store, for example 2018 Titleist Pro V balls for £25 per dozen (Limited to two dozen per customer for the first 25 customers).
"The first 25 customers per day that spend over £52 in store will receive a free goody bag and we have lots of fun competitions – including the chance for a junior to win a full set of clubs.
"We also have other general offers on balls, clothing, clubs, shoes, bags – across the board really and as you can see since you have been in we already have a number of customers taking advantage."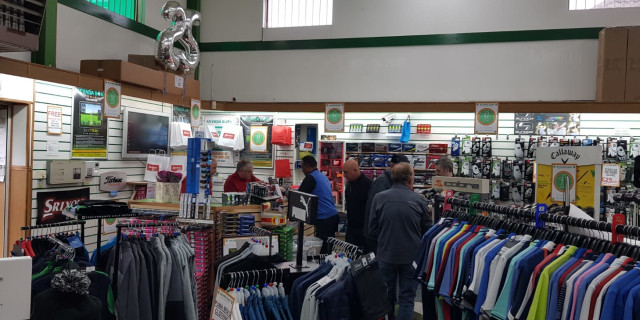 What do the next 25 years hold?
"The next 25 years probably won't feature me as much as the first 25 years did, but I have staff that have been here for 23, 21 and 19 years respectively which is another reason why we have shown stability. They each own 10% of the business and I fully expect them to take it on and take it to another level and I'll sit back and watch it continue to grow – I'm hoping to always be part of the family."
Nevada Bob's Colchester is situated between junction 25 and 26 of the A12 and have a loyal customer based all over the Essex region. Stocking all major manufactures and custom fitting is always available as too is the large putting green upstairs.
A wide selection that covers women and juniors is also available making it a perfect on stop shop for any golfer.
---
---
What do you think? leave your comments below (Comments)
---
---
PLAY MORE PLAY BETTER - LATEST TUITION TIPS
---
Leave your comments below
comments powered by

Disqus