Pearl Golf Ball Test Feedback
By: Golfshake Editor | Tue 19 Feb 2019 |
Comments
---
Pearl Golf is a company originally established in Germany that sells a wide range of quality products directly to consumers, generally at lower prices (under £30 for a dozen) than what you would purchase other premium items through a retailer. The brand is perhaps best known for the producing of golf balls - notably the Pure Pro and Pure Pro X - which we have tasked our team of Golfshake Ambassadors to test and review both for us.
The Pure Pro is a three-piece ball designed to provide a softer and greater feel, whereas the Pure Pro X is a four-piece creation that has been introduced to deliver distance and power. Taking the Pearl Golf balls onto the course and experiencing them in a variety of conditions, this feedback from the guys should hopefully provide some direction as to whether these products should be considered part of your bag this year and beyond.
In addition, Pearl Golf offer customisation using logo messaging or even photographs and the quality of this printing process has been well received.
Mel Davies (12 Handicap)
Pure Pro X:
I liked this ball but it did feel a bit 'clunky' on iron shots and chip shots, but it was very durable, with consistent ball flight and distances I was getting were up there reflected all other balls I've tried.
Pure Pro:
This was my favourite ball out of the two. Felt very nice on all shots, especially round the green. Very consistent ball flight. Very durable again. Distances again matches anything I've used before. If I was purchasing any I would choose these over the "X".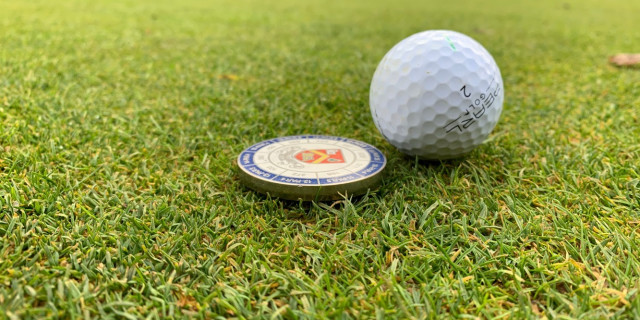 Rob Treanor (6 Handicap)
The Pearl balls are well made and do carry a premium feel in the way they are presented and how they play. To grade their performance against the top of the range balls available from more established manufacturers, they are close but do not quite obtain the same levels of sharpness. For me there was a few yards less in distance, a little less spin and not quite the same feel as the ball I normally play. Having said that for anyone looking to find great value balls then these are well worth a try.
Pearl Pro X
This was definitely the firmer of the two balls off the face and had a noticeably harder sensation with the putter.
Pearl Pure Pro
This ball felt very nice on the putting green with a satisfying contact when struck well. It was softer on all shots across the board and so will appeal to golfers who value a more gentle sensation.
Matt Holbrook (10 Handicap)
Pure Pro
I found the Pure Pro to be great off the face of my driver and woods, creating little spin which was great as the ball held on a great line in very windy conditions. It felt fairly firm from the driver which give great confidence when you hit one out the middle.
I found it to be the same with the longer and mid irons, great control, great flight but I did struggle to generate the spin I would look for with wedges from 100 yards and in. I don't think this should cause for concern for anyone looking to try this ball, all balls are different and it would mean just a few rounds to adapt.
Around the green the Pure Pro felt great and putted really well.
Pure Pro X
I found that the Pure Pro X did generate a bit more spin from driver, woods and longer clubs - for me personally I was able to hit this ball a lot higher - but didn't feel that distance was down too much, obviously you need to be finding somewhere near the middle of the club face anyway.
This felt a lot softer off the face which I thought was great and had a lot more control with my short game - I actually hit a 30 yard bunker shot that landed and spun back about six foot as well!
As with the Pure Pro the feel was great around the greens and I did prefer the softer feel off the putter face.
Andrew Picken (18 Handicap)
I liked both balls and found them to be sturdy and not lose colour after a couple of muddy and wet rounds. The four-piece ball seems to have a high spin rate and feels comparable to quality American brands that I have played with before.
However, I preferred the Pure Pro X around the greens and fringes as it was easier to nip from the turf or mat and span nicely. The three piece ball seemed to be a little longer off the tee but felt harder off the face of my wedges when near the greens.
I would recommend anyone to visit the website and give consideration to these for the new season. They are a quality golf ball offering much of the benefits of much more expensive competitors and if price point is a major consideration check these out.
If you are running a society or a business the free personalisation is also a factor as they are able to cope with digitals images and add them direct to balls.
I like the direct to consumer business model and unusually for me have managed to keep all the test balls intact and dry to date so will be able to assess them longer term as the season progresses.
Rob Cross (8 Handicap)
I have used the same golf ball for at least five years so trying something different is always exciting! Luckily, I don't tend to lose that many balls so the key elements for me are a combination of durability and cost. I had a few holes with the new Pearl balls last weekend in wet and windy conditions.
Pure Pro
I used this ball extensively when practice my short chipping and putting, and I have to say it performed great for both. On the course it felt a touch harder than I'd like, but performance wise for the cost it's great value. The conditions played a factor and this ball did perform well in the wind!
Pure Pro X
I much preferred this ball, it felt closer to a "premium" ball. Softer around the greens and off the face. Would I use this instead of my current choice? Probably not, but I will certainly continue to use until I lose them (or they end up in the practice bag!)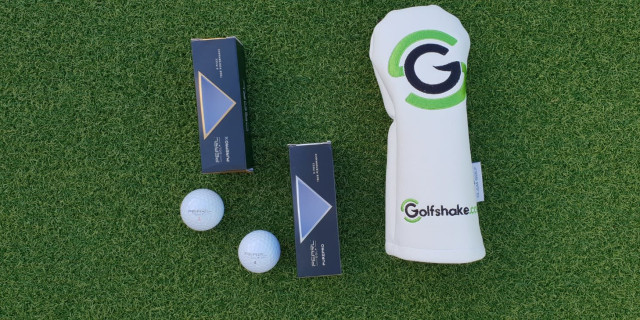 ---
For more information about Pearl Golf Balls, visit https://www.pearlgolf.co.uk/Golf-Balls.html.
---
What do you think? leave your comments below (Comments)
---
Tags: test review Pearl Golf balls
---
PLAY MORE PLAY BETTER - LATEST TUITION TIPS
---
Leave your comments below
comments powered by

Disqus