Will Tiger Emerge From the Woods and Remind Us How Good He Once Was?
---
TIGER WOODS is to make his latest comeback in the Hero Challenge to be played in the Bahamas at the end of November - and, unsurprisingly, social media is alive with anticipation.
Woods, who is now nearly 42, will be playing tournament golf for the first time since his ill-fated appearance at the Dubai Desert Classic in February, when he retired after a miserable opening round. He then headed off and found himself under the surgeon's knife once again as his troublesome back injury flared up once more.
When he joined the US team as a non-playing captain at the Presidents' Cup he told the world's media that he may never again play tournament golf and yet here we are, barely a month later, celebrating his return.
A couple of weeks ago Woods tweeted images of himself hitting pitch shots. This was quickly followed by him hitting drivers and long irons. The swing looked controlled. The swing looked good. And next came the announcement that his doctors had given him the all-clear to resume tournament play.
So should we be excited? His last major victory came at the 2008 US Open, and his last victory of any sort came in 2013, when he accumulated five PGA Tour wins. Since then, Woods has made a total of 19 starts on the PGA Tour and won barely $550,000 in prize money.
Let's not forget that at the Farmers Insurance Open at the start of the year, when he was supposedly fit and well, he missed the cut by a country mile. We are assured that this time Tiger really is fit and well and free of pain. But he has been knocking the ball around with his buddies and the Hero Challenge could hardly be described as a proper, competitive golf tournament.
There is no cut, so the first piece of good news for Woods is that he will be able to test his battered body over 72 holes. Naturally, the man himself is optimistic and raring to go. "I am excited to return to competitive golf at the Hero World Challenge," he said. "Albany is the perfect setting and it will be great to join this outstanding field. I want to thank Pawan Munjal and Hero MotoCorp for their continued support of this tournament and my foundation. I would also like to thank the fans for their unwavering support during my injury."
Woods played in this event last year. During the four rounds he managed a 65 and made more birdies than anybody else in the field but finished ahead of just two players as a result of a slew of poor and wayward shots. Can we really expect any improvement this time around?
Let's not forget that in recent times Woods had developed an unfortunate habit of whiffing pitches and chips and had lost his magical touch from the sand. When he was in his prime, he holed pressure putts for fun - if you had ever wanted any golfer to hole a snaking 10-foot downhill putt to save your life then Woods is the man in whose hands you would put your hopes. Even as recently as 2013, when he won five times, that magical putting touch had started to desert him.
It is to be hoped that if he has learnt nothing else then Woods has had it drummed into him by his medical team that he has reached a stage in his life when he needs to take the driver from his bag and swing within himself. If you look at the Twitter pictures of Woods hitting the ball with the big stick then you can't help but notice the perfect rhythm and the glorious timing - compare that with when you last saw him on a golf course, slashing at the ball with all his might - and not having the foggiest idea where the ball was going.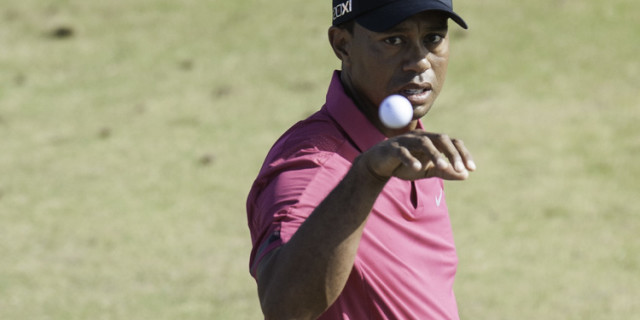 He has to accept that he will never again be able to match the likes of Dustin Johnson, Rory McIlroy, Jason Day and Justin Thomas from the tee. But golf is an easier game when you play it from the middle of fairways. Jordan Spieth doesn't hit the ball 300 yards, but he hasn't done too badly, has he?
The following statement, made it at the Presidents Cup, could indicate that the penny has finally dropped: "I don't know what 100% means after eight surgeries, but I'll try and get as close as I can to that number. But as I said, we just take it one step at a time. It's a process, and I'm in no hurry." Four of those eight surgeries have been on his back, which suffered massive stress due to the incredible physical pressure he has always put on it.
His lumbar fusion surgery in April was the most invasive to date, and nobody can know what impact it will have had on his ability to compete over 72 holes. He admitted that until quite recently he wasn't doing anything golf-related, and it was only in mid-October that his doctor gave him the all-clear to start swinging at full tilt once again
He has made it clear that, for the first time in longer than he cares to admit, Woods is pain-free when hitting full shots. Now here is the thing - Tiger Woods at, say, 80% is probably still going to be good enough to get the job done somewhere, sometime. He turns 42 on December 30 and he will know that time is running out and that this almost certainly represents his final chance.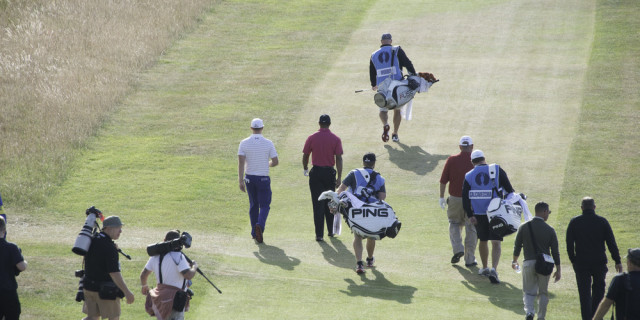 So he starts off playing in an 18-man field with nothing other than pride at stake. Under normal circumstances, the crowds would have been sparse but Tiger's return will swell that, if only because of the huge media presence that will follow his every move, cameras trained on his face for any sign of pain.
Anybody who cares about golf and recognises how much Woods has contributed to the sport since turning professional in 1996 will hope that he doesn't make a fool of himself, completes four rounds without suffering any pain and demonstrates that the magic is still in there somewhere. Woods is a proud man and he wouldn't be teeing it up unless he genuinely felt he had a chance of holding his own.
It will be fun to watch - and we WILL be watching!
---

Be part of the action with a selection of unique golf tournament experiences, from playing in a pro-am with the stars to watching the action at golf's most illustrious events. Whether it's the Masters or The Open, The Ryder Cup or WM Phoenix Open, build your own bespoke package with the experts at Golfbreaks.com.
---
What do you think? leave your comments below (Comments)
---
Tags: tiger woods PGA Tour
---
PLAY MORE PLAY BETTER - LATEST TUITION TIPS
---
Leave your comments below
comments powered by

Disqus