Feature Q&A: Emma Ballard on Women's Golf Day
---
Women's Golf Day takes place on June 6, with over 650 venues taking part all over the world to help encourage women to engage in golf.
The one-day event will celebrate girls and women playing golf and learning skills that will last a lifetime.
Women make up 30% of the golfing population in some European countries, however in the UK female golfers make up just 14% of this population.
We caught up with Emma Ballard who is the UK Ambassador of Women's Golf Day, to find out how people can get involved around the UK.
For those who don't know, what is Women's Golf Day about?
Women's Golf Day is a one-day global event, being held on 6th June, to celebrate girls and women playing golf and learning the skills that last a lifetime.
The inaugural event in 2016 saw 485 locations in 28 countries participating, this has now grown to over 650 in 46 countries.
WGD looks to engage women in golf, empower new & experienced golfer and grow a support network for all women & girls. All events are meant to follow a four-hour format, split equally between golf and socialising.
Why is there a need for Women's Golf Day?
For the last few years, women and girls participation has been at the top of everyone's agenda within the golf industry. Across the world governing bodies are looking at ways of targeting this specific group. WGD provides a single global platform to raise awareness of female golf, pulling governing bodies, industry experts, golf venues and companies together to achieve this common goal.
WGD is only in its second year, so there is still some work to be done but I view it as a day to unite the industry and provide the international foundations needed to make a real impact on women and girls golf at grass roots level.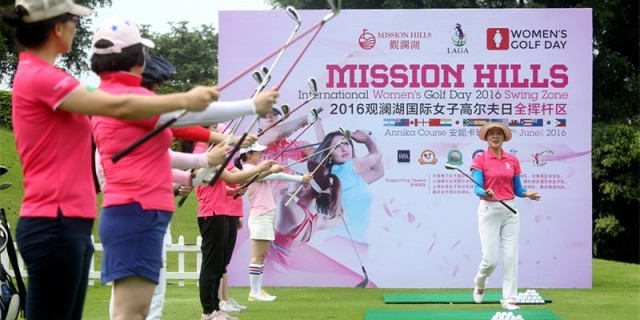 What will be on offer to for participants in the UK?
Of the 650+ venues taking part, over 50 of these are based in the UK, all offering different golf and social experiences.
As far as golf is concerned, participants can look forward to beginner clinics, including one being held at Holme Hall Golf Club in Scunthorpe with LET & ALPG Tour Pro Whitney Hillier.
There will be on course tuition, putting competitions and much more. Just like the golf, the hosts can tailor the social aspect to suit their venue.
The Ladies Love Golf event at 3 Hammers will be serving prosecco on the 18th; Love.golf's 12 venues will finish with a picnic overlooking the golf course and High Legh Park will be having a fashion show for the American Golf and Women and Golf's event.
How can clubs who aren't involved, get involved? Is there still time for them to get involved?
Unfortunately registration to host events closed on the May 8, so it won't be possible for clubs to hold official Women's Golf Day events. However it doesn't mean that they can't get into the spirit of the day and celebrate.
There should be a real buzz around the day on all social media channels, so I'd encourage everyone to follow Women's Golf Day and use #WomensGolfDay.
Are there any overall goals, both in the UK and across the world?
Women's Golf Day looks:
- To encourage females to engage in golf,
- To empower new and experienced golfers alike and teach skills that last a lifetime,
- To grow a support network for golfers.

This year they are using the hashtag #BringAFriend. They are looking to use WGD as a way of introducing golf to people who do not play, this is why WGD feel that the social part of the day is just as important as the golf – making the whole process less intimidating.
For beginners WGD provides golf clubs with the opportunity to use the event as a stepping stone to bring them into the club and afterwards to use the already well established pathways such as Get Into Golf so that they can continue their golf journey.

For me the true impact of WGD is just the number of people that will be talking about women and girls golf around the world. I don't know of another grass roots event like it.
Social media can often cause controversy in women's sport but it is going to be a perfect partner for WGD.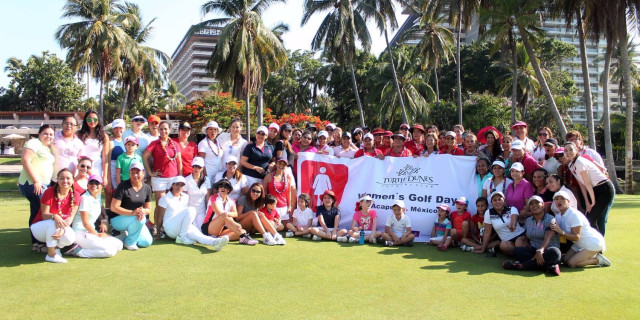 Are there plans for future events?
As you can see, there has been a great response to the second year of WGD. Watch this space, but I would expect even bigger and better next year.
Is the day strictly for women?
It is really important to mention that unlike what people will think, this isn't a feminist movement. The day is open to everyone to celebrate women & girls golf.
A great example of this is an event being held by TheSocialGolfer.com with FORE! Women. They are asking their male members to bring a female relative or friend.
Male role models play such a vital role in getting women and girls into golf and this is often overlooked. I call my Dad my coach. He got me playing golf, he's why I fell in love with the sport and he's the person I most want to be on the golf course with.
To find out more about Women's Golf Day and how you can get involved, visit the website here.
---
What do you think? leave your comments below (Comments)
---
---
PLAY MORE PLAY BETTER - LATEST TUITION TIPS
---
Leave your comments below
comments powered by

Disqus