Kingsbarns Set for Major Season
By: Golfshake Editor | Wed 29 Mar 2017 |
Comments
---
The renowned Kingsbarns Golf Links has unveiled a number of changes made both on and away from course, in readiness for the Fife venue's hosting of this year's Ricoh Women's British Open in August, not to mention the annual visit of the European Tour's Alfred Dunhill Links Championship.
The course improvements, which appear on two of the par five holes, have been introduced to optimise the relationship between the course and the rugged North Sea coastline. Under direction of course architect Kyle Phillips, new tees on the 3rd and 16th holes have been constructed on existing land immediately beside the rocky beach. Golfers will now enjoy even more views along Scotland's east coast while retaining teeing options for players of all standards.
The on-course developments have been accompanied by a number of key appointments to bolster the Kingsbarns roster and its ongoing drive to deliver exceptional customer service. As Kingsbarns chief executive Alan Hogg noted, the developments have been carefully planned.
"The changes both on and off the course have been implemented wholly to enhance the customer experience," he said. "With the Ricoh Women's British Open being contested over the links here in August, 2017 will be an exciting and busy year at Kingsbarns. We were conscious of implementing these changes ahead of the tournament and formally unveiling them at the start of the season. This has been achieved through a lot of hard work by our highly skilled maintenance team supported by local contractors during the winter months."
Released in December 2016, Golf Monthly's Top 100 Courses of UK and Ireland registered a four-place climb for the Fife course which now holds 17th slot in the respected poll and was the third highest climber in the top 20. "The course is jam-packed with strong golf holes and wonderful views," the magazine noted. "It is a very special course indeed, and one that should be on every keen golfer's must-play list."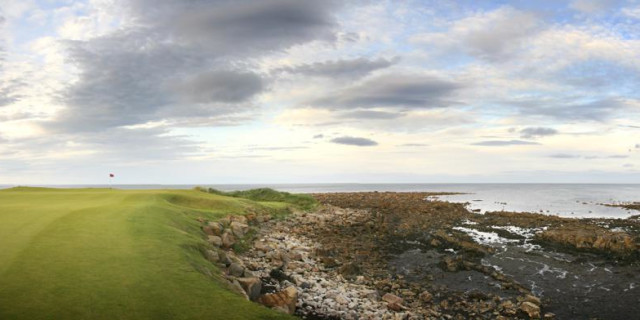 The result followed an unprecedented leap earlier in the year when Kingsbarns jumped 10 places to enter Golf World's top 10. "There has always been a great deal of fondness for the links," explained Chris Bertram, Golf World's Top 100 editor, "with plenty among the panel eager to see it rise into the top 10."
As well as on-course changes at Kingsbarns, the practice facility has been enhanced with the short-game area being expanded and the grass-tee driving range extended. "The recent polls recognise our continuing commitment to develop Kingsbarns by fine-tuning our customer service and delivering a unique playing experience," said Hogg. "This extends from making detailed improvements to the practice area and on the course to taking important decisions regarding our management team."
As part of the ongoing programme of improvements, Kingsbarns is delighted to announce the appointment of PGA professional Garry Forrester as its new golf operations manager. With over 20 years' experience in the golf industry, Forrester has amassed a wealth of experience in retail, tournaments and golf coaching after a number of appointments across Asia and operating his own golf school in St Andrews. He has also had success on the course recording a top 10 finish in the prestigious Scottish PGA Championship and is now looking forward to sharing his experience at Kingsbarns.
"Kingsbarns has been one of my favourite courses for a long time, so to come here to work alongside a fantastic team of professionals is extremely exciting," said Forrester. "This year's Ricoh Women's British Open and everything else that goes on at a European Tour venue will make 2017 a fantastic season, and I am just thrilled to be a part of it."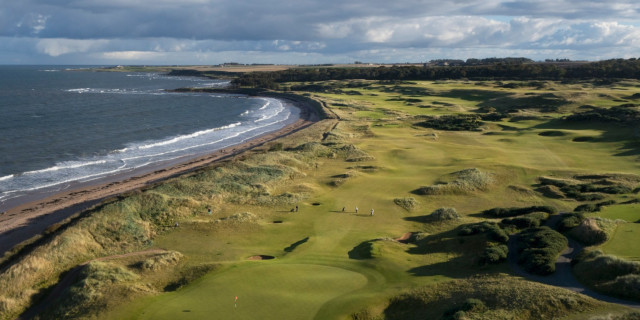 The Kingsbarns team has also been bolstered by the promotion of Josh Anderson to the post of caddie master; a key linchpin in the delivery of the Kingsbarns experience. A talented golfer, Anderson started at Kingsbarns in 2008 as a caddie. He played college golf in the US before returning to Fife to complete his PGA training. Anderson has also worked at The International in Amsterdam and is a fully qualified greenkeeper.
"I have a passion for providing great service and sharing my knowledge of golf," he says. "Building lasting relationships with the customers and staff at Kingsbarns has been so enjoyable that to become caddie master has been a real honour. Our caddie team takes pride in everything we do."
The changes at Kingsbarns have been led by the idea of creating unforgettable golfing experiences year after year. "The principle that has underpinned Kingsbarns since its launch in 2000 has been to realise the unquantifiable value of an exciting round of golf with good friends and colleagues," said Art Dunkley, director of Kingsbarns Golf Links. "That has been our guiding philosophy and with the changes made over our closed season, I think we have raised our standard once again."
---
What do you think? leave your comments below (Comments)
---
Tags: Kingsbarns
---
comments powered by

Disqus