Feature Interview: Jeff Brunski on the new Srixon Z Star
---
This year, Srixon have released their 5th generation Z Star ball and are promising a new level of performance.
The ball is currently being used by Hideki Matsuyama among others and is once again set to rival the biggest names in the premium golf ball market.
Golfshake's Owen Davies caught up with Srixon's Director of R&D Jeff Brunski, to discuss the new Z Star, tour validation and the partnership with Prostate Cancer UK.
Jeff talked through some of teh success that the Srixon Z Star has enjoyed in recent years:
"It's our tour premium offering and we've had four generations of them. I don't think we're aloud enough with the fact that we've won more tournaments with Srixon golf balls in the last few years than anyone other than one brand," said Brunksi.
"It's like 230 tournaments in the last three years, it's really impressive numbers. So the challenge is to continue improving, maintain what's good, turn up a little bit of greenside control and add a little distance. Usually that's what the tour is asking for.
"There weren't really any glaring issues with the previous generation and it's frustrating when you have that, but makes the next generation easy. So, this is sort of, how do we put more technology into the ball to turn it up a little bit more."
---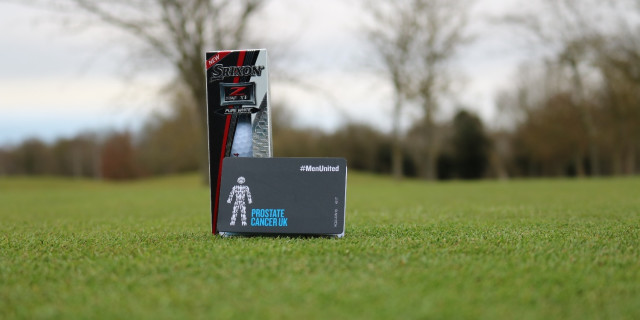 Srixon have recently teamed up with Prostate Cancer UK
---
But designing a market leading golf ball is much more than just a couple of months making minor changes:
"For the most part it's continual for sure but you emphasize different things and different points of the process.
"Right now, there's research happening that's just general performance research, material engineering and manufacturing dimple patterns. The general research machine never stops.
"What we'll do is, after we launch this golf ball, we're already starting to get feedback from the tour players and you start there. We know and we will learn what consumers are saying in the next few months but the tour feedback starts now and we start to formulate, what can we do for the next generation and where might we be able to turn up performance."
With so many balls on the market it can often be difficult for amateur golfers to find the right ball for them. So, what should buyers look for in a golf ball?
"I don't usually start with this but it seems so obvious that I never mention it. There are urethane tour cover golf balls and ionomer covered golf balls and that's probably the biggest difference in performance.
"With the tour urethane golf ball you're going to get a lot more spin on approach shots, with your irons and around the green. So that helps your game and you can use that spin to add control.
"If you have a slower swing speed, lower compression tends to work better because it feels better and because it usually gives you more efficient launch conditions. It's the launch conditions that will help your game."
However, although the key focus is feedback from the tour pros, Brunski was keen to point out that this still reflects in the performance for amateurs:
"It's probably if not the biggest factor (feedback from tour pros) because it's, you hang your hat on validating performance from the best players in the world and you want to keep those players happy and keep them winning.

"Their needs come before anyone else. But their needs are very similar to what other single digit handicap players are looking for so it's a good guidance essentially, even though its not necessarily representative of everyone for the most part.
"They're generally looking for the same kind of improvements a lot of good players are."
So, what's changed in the new Z Star and Z Star X?

"For the Z Star, it's going to be a little softer. We've lowered the compression just a little bit through some engineering in the core. So you're going to see it launch a little higher and spin a little less off the driver.
"You might see, if you're consistent enough to generate spin around the greens, the new next generation spin skin adds spin. Particularly, you should see your shots from the rough have more spin closer to the normal shots from the fairway.
"Its easy for anyone to generate spin from the fairway for the most part, but getting that spin out of the rough, we've tuned it up a little bit."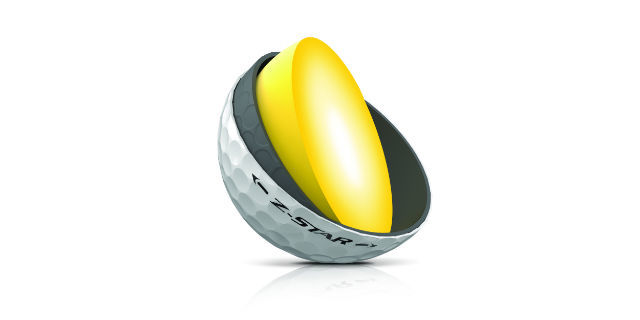 "You'll see great green side control (in the Z Star XV) but in particular, compared to the previous generation, you're going to see a little more ball speed so more distance.
"There's a lower drag dimple pattern on this golf ball that does some things like laten flight, tune the lift and it's a little complicated but essentially the ball glides a little more.
"So with the X, combining that with more ball speed, you're going to see a little more distance out of the ball."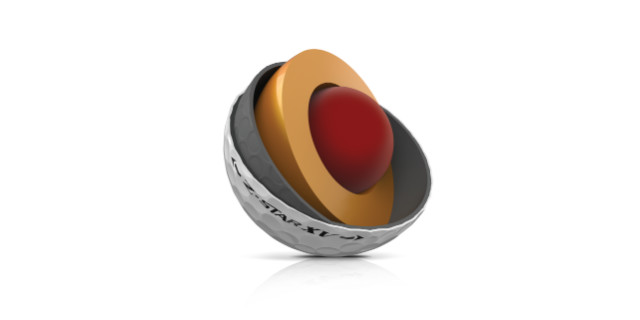 Srixon have also entered a partnership with Prostate Cancer UK, which will see them donate £1.50 from each trade sale of a dozen balls to the charity. And a partnership that Brunski welcomes.
"I'm very proud. I think that's a tremendous organization and cause to be involved with and Srixon's happy to be a partner there and to give people an opportunity to get our golf balls and do some good with it in the process."
The new Z Star is available in a white and yellow finish and is now available for purchase.
Read our review of the new Srixon Z Star and Srixon Z Star XV - Click here

---
What do you think? leave your comments below (Comments)
---
Tags: srixon
---
PLAY MORE PLAY BETTER - LATEST TUITION TIPS
---
Leave your comments below
comments powered by

Disqus