PowaKaddy celebrate half milliion milestone
By: Golf Shake | Thu 28 Jul 2016 |
Comments
---
The world of electric golf trolleys experienced a major first today, as market-leading brand PowaKaddy announced its award-winning Freeway range had reached half a million sales since the introduction of the first Freeway back in 1999.
The evolution of the pioneering Freeway range has been one of golf's big success stories over the last two decades, helping to grow the electric trolley sector to a wider range of golfers, whilst making the sport more enjoyable and less physically-demanding.
---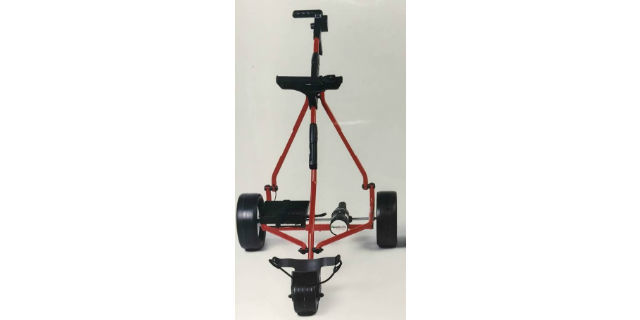 The 1999 Freeway model
---
After the successful introduction of the first Freeway trolley in March 1999, the brand's popular range has evolved through several generations, but one of the biggest game-changers came just 12 months after the original launch, in the year 2000. As the sport and its technology progressed into the 21st Century, PowaKaddy engineers created a revolutionary new sleek design that reduced the width of the Freeway trolley from over 70cm to under 60cm – and, in doing so, developed a trend which the trolley industry was to follow in the years to come, right up until the present day.
With a slimmer Freeway design came arguably the biggest advancement in trolley technology – the ability to fold the trolley more easily and into a much more compact size. This has progressed through to trolleys as we know them today, with PowaKaddy's simple 3-fold system that saves time, energy and hassle for golfers who rely on transporting their trolley in smaller car boots and storing in tighter spaces.
---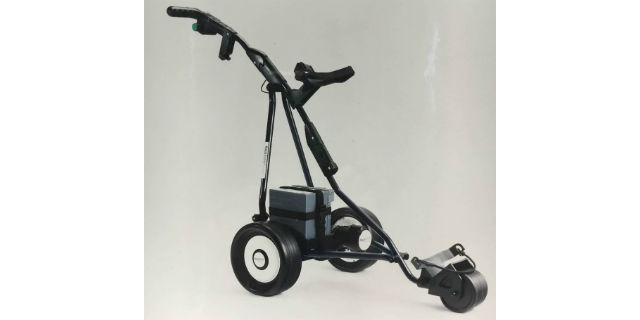 Powakaddy 2001 Freeway model
---
A number of hi-tech cutting-edge additions have followed and now also feature prominently in the award-winning 2016 Freeway range. These include a technology-packed digital screen, Adjustable Distance Control, Distance Measurement function, USB port for charging GPS devices, Plug 'n' Play battery system and, most recently on the new FW7s, a calorie counter to show how many calories the golfer has burned in a round.
"PowaKaddy has always been dedicated to providing golfers with the very best in reliability, innovation and performance, and there's no doubt the Freeway range has pushed boundaries in all of those categories and shaped trolleys as we know them today," said PowaKaddy Chairman, John deGraft-Johnson. "We'd like to thank every golfer who has been a part of the PowaKaddy family, as well as our valued stockists, who continue to support the brand and allow us to that take trolleys like our new FW7s onto levels never seen before.
"We're proud the Freeway holds the coveted status of being the world's best-selling electric trolley range," added deGraft-Johnson. "There have been several key game-changing pieces of technology over the years, including the introduction of the 3-way folding system and, thanks to our expert R&D team, the brand continues to innovate and introduce new technologies today. An example here would be our current line of Lithium batteries, which have been proven to give golfers 20% more staying power than other leading batteries*.
---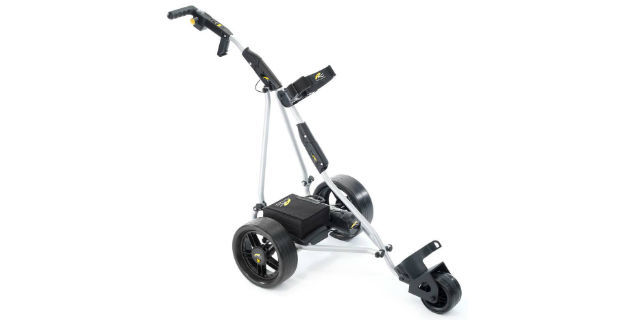 The PowaKaddy Freeway in 2009
---
The 2016 line of FW3, FW5 and FW7s models incorporate of all the very best innovations from the Freeway franchise, as well as several new technologies specifically geared towards the avid golfer. All three boast a bespoke engineered low-profile PowaFrame® chassis that ensures extra strength and robustness, reduces overall weight and allows for one of the simplest and strongest 3-way folding systems on the market. Supreme handling and manoeuvrability has been proven through long term testing, whilst tempered glass front wheel bearings ensure a smoother, quieter movement and last up to five times longer than regular bearings. Innovative PowaKaddy drive systems have also been engineered to further reduce sound and achieve near silent motion.
The new FW3, the ideal entry-level option for avid golfers, boasts stunning new low profile sporty wheels to complement enhanced trim effects across the whole trolley. The new FW5 model has also undergone an impressive makeover for 2016 with low profile Deluxe Sports Wheels, plus enhanced trims and graphics on the frame. An Integrated USB port charges smart phones and GPS Devices, whilst an Automatic Distance Function (ADF) offers golfers the chance to set the trolley off in distances of 15, 30 or 45 yards.
---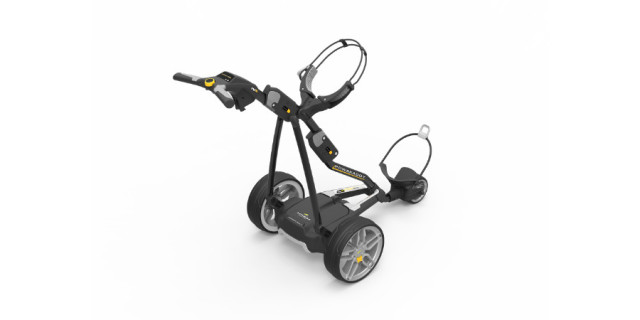 2016 Limited Edition PowaKaddy FW3 model
---
The top-of-the-range FW7s introduces a brand new 3.5" Widescreen full Colour Display that's the same size as a smartphone screen. For the very first time, it can tell golfers how many calories they've burned during their round and it's also covered by an impressive three-year warranty. Premium Sports Wheels combine with a low-profile PowaFrame® design that has been boosted with a new Rear Diffuser on the chassis.
Each Freeway trolley model can be powered by the thinnest Lithium battery on the market, while the latest re-engineered lithium-ion battery technology ensures PowaKaddy Lithium delivers 20% more staying power*. The innovative Plug 'n' Play technology – which ensures golfers don't have to connect any fiddly wires when slotting into the battery tray – continues to prove a firm favourite with golfers of all ages and abilities.
KEY FREEWAY DATES TIMELINE
March 1999: Launch of the very first Freeway electric trolley, 16 years after the founding of PowaKaddy in 1983
March 2000: PowaKaddy significantly reduces width of electric trolley from over 70cm to under 60cm and introduces simple folding technology that develops into modern day 3-fold system

October 2006: Freeway production moves to new PowaKaddy premises in Sittingbourne, Kent

February 2013: The Freeway range evolves into a three-strong family, including Freeway model, enhanced Freeway Digital+ and sleek Freeway SPORT trolley
February 2014: The Freeway family evolves into a new trio: the FW3, FW5 and FW7
February 2015: Freeway family significantly upgraded with newly-shaped PowaFrame® and wheels
October 2015: A new 3-year warranty is introduced on the top-of-the-range FW7
December 2015: Lithium outsells lead acid as the Freeway range's most popular battery
February 2016: Launch of the most advanced Freeway range of all time, including the feature-packed FW7s with brand new calorie counter
For more information, or to find out about PowaKaddy's comprehensive range of electric trolleys and accessories, visit www.PowaKaddy.co.uk
---
What do you think? leave your comments below (Comments)
---
Tags: powakaddy
---
PLAY MORE PLAY BETTER - LATEST TUITION TIPS
---
Leave your comments below
comments powered by

Disqus