SwingPlane - iPhone Video Swing Analysis
---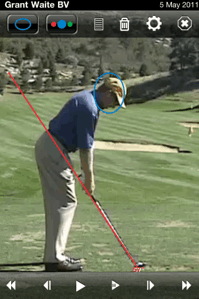 SwingPlane is an advanced video swing analysis app on the iPhone.

It is for avid golfers and golf professionals alike, but any sport or activity where analyzing motion and tempo is important would benefit from SwingPlane..

SwingPlane captures video using the built in video camera. You can easily analyze your swing with its playback and drawing tools, making it easy to see if your swing is on plane, check your set up angles and monitor head movement, shoulders dipping etc.

Frequent updates means you are always getting new features!
For more information and to download visit: http://glfs.hk/sFLn6K an HD iPad version is available here: http://glfs.hk/tXWM5G

Using SwingPlane will greatly improve the effectiveness of your practice sessions and will result in lower scores.
Playback the videos and add lines, rectangles and circles in three colours.
Side by side compare of videos
Transfer videos and shapes between other iPhones and iPads running SwingPlane.
Sample Pro videos of Phil Mickleson, Ernie Els and others included.
In App purchases of additional pro videos available (Phil Mickleson, Rory McIlroy and Lee Westwood with more to come)
Import previously recorded videos from your photos app with the option to play and review then trim the video before import.
Record videos with the built in camera with no restriction on the length of the recording, and at 30 frames per second
Frame by frame advance and rewind
Slow motion playback
Repeat playback.
Any analysis (lines or other shapes) you add to a video are saved and reloaded when you play the video again.
Click and hold a shape to move it after creating it.
Add notes to a video that are accessible direct from the video player.
Export videos to Facebook, Twitter or Email.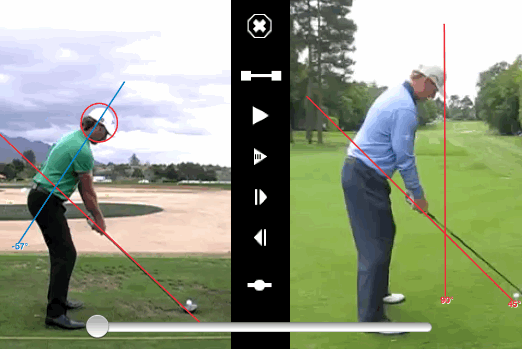 For more apps from iGolfApps including iStimp and Short Game program from Gary Smith visit: http://glfs.hk/sOzI5C
---
Related Content: iphone apps
---
---
Comments