Pocket Bunker Training Aid Review
---
Post by Golf Journalist Josh Carr
---
Do you quite often find yourself struggling out of bunkers but don't have the time to head down to your club and practice out of the sand? Well worry no more as the Pocket Bunker will have you perfecting your bunker play in no time, even if there isn't a bunker in sight.
This pocket sized training aid is crammed with performance, convenience, durability, value and enjoyment. No matter what your handicap, this aid will help you lose your fear of bunkers and make you a more confident bunker player. Pocket Bunker combines the look and weight of a PGA approved ball and offers the resistance and feel of bunker sand to improve your bunker play, even if you don't have a bunker to play out of.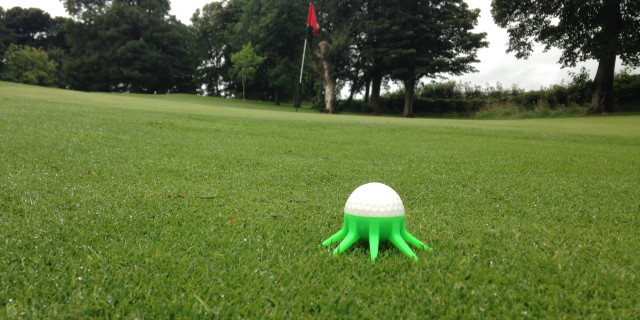 Although this may look like a strange training aid, especially with the legs that come out of the ball, it is one that will help improve your game quickly and is even endorsed by John Dickson, the Head PGA Professional at The Els Club Copperleaf.
The best way to use this aid is by practicing with it off grass initially. You should aim to play a flop shot, as you would out of a bunker, but your main goal is to sweep the legs from underneath the ball. Due to the weight and shape of the Pocket Bunker, it will react as if you have just played from the sand off almost any surface.
If you hit it fat, the Pocket Bunker will scuttle along the ground and not move very far; hit it thin and the aid will fly low and forward but hit it right and the Pocket Bunker will react like a normal ball would out of the bunker.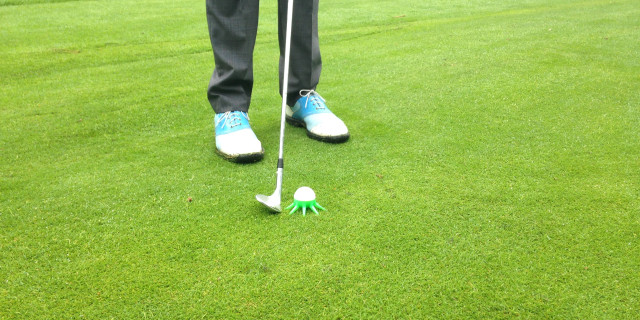 This training aid is also extremely convenient as it is soft with flexible legs, meaning it can fit easily in your pocket and can be used anywhere from your local practice facility to your back garden. It'll also easily fit into your bag and feel almost weightless, so if you want a quick bunker practice before a round you can just pull your Pocket Bunker from your bag and warm up around the first tee.
When I first picked up this aid, I thought it would not be able to withstand repetitive strikes, but it turns out that the Pocket Bunker is made from materials that boast excellent impact, yield and tear resistance properties. This extremely tough training aid is designed to last you a lifetime.
I would suggest picking a target that is a full flop shot swing away and hitting your Pocket Bunker to it when practicing so you can gauge if you are getting the correct strike every time. You will quickly be able to gauge if you're catching too much ball or too much sand while practicing with this aid and will be able to become a top bunker player in no time.
---
Video Overview
---
One final neat touch about the Pocket Bunker is that you can personalise them with a small image, a positive message or even your company logo if you're looking to offer the Pocket Bunker as a gift to your clients.
Overall, I believe this is a very innovative training aid that will quickly improve your bunker play. You can find out more about the Pocket Bunker and how to purchase one here:
https://www.indiegogo.com/projects/pocket-bunker-portable-golf-bunker-training-aid#/
---
Related Content:
---
---
Comments