Yes! Golf fantastic training aid
---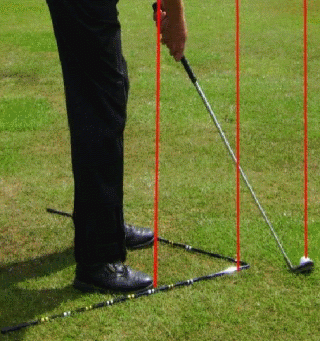 The V-Easy 3-in-1 training aid recently taken by putting supremos Yes! Golf (UK) is truly simple and truly brilliant.

Invented by PGA Professional instructor Bob McArthur, the V-Easy first caught the attention of Yes! Golf teaching technicians for its effectiveness on the putting greens, and specifically for 'quieting' the wrists. During the putting stroke if wrists are too loose it can throw the entire dynamics out of kilter. The V-Easy holds the wrists in position during the stroke, making it easier to improve distance control and accuracy.

With this same discipline in mind, every golfer knows that vital chip shot – often on a slope or bad lie – where extreme control of wrists and upper-body pendulum movement is vital. By placing the arms of the V under the arms and having the join of the V form a natural support for the club shaft, the delicate tension created at address superbly communicates the feel of the ideal stroke to the wrists and upper body.

The simplicity of design allows it to fit golfers of all sizes and proportions. It weighs only 8 ounces or 200gm and slots easily into a golf bag for quick and spontaneous drills, and that convenience makes for really easy practicing and spur-of-the-moment muscle memory reminders.

The 3rd benefit of the V-Easy is as an aiming and alignment aid. Laying the V on the ground with the hinge away from you, the equidistant markings on each arm of the V can be lined up on a given target line; the feet are then simply placed alongside the marks on either arm, with the clubhead naturally lying outside the V to keep swing path and line of sight clear through the swing.

Due to its unique design, the V-Easy is suitable for golfers of all ages, height and size and needs no adjustment for left or right handed golfers.
For more information visit www.yesgolf.co.uk
---
Related Content:
---
---
Comments