Case study: How stat tracking helped me take my game to a new level
---
Post by Golfer, Ed Dimambro. Follow Ed on Twitter @dimambroe
---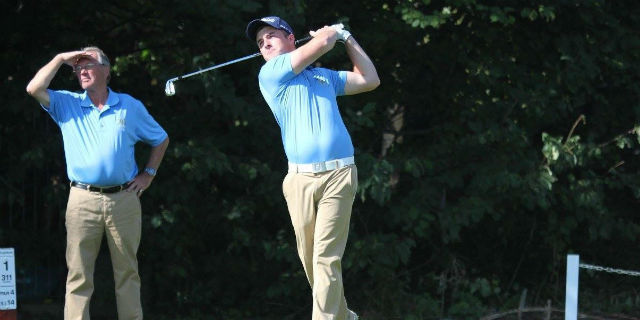 Late in 2016, I wrote a guest blog for Golfshake about how I had committed to stat tracking for every competition round of my 2016 season and how I would then implement a winter practice schedule based on my findings.
I am very happy to be able to say that since then the following has happened:
I have reduced my handicap to +0.5
I won the Cambridgeshire Amateur County Championship
I have an amateur world ranking (about 4800, not the best but nice to have!)
I have started to find the consistency in results that we all strive for.
Take for instance my last 6 rounds in competition: 71, 71, 70, 70, 72 and 71.
Now I personally have always been a player that if I hit the ball well tee to green I would score okay, but if I was a little bit off I did not have the ability to make up and downs when I needed to, to keep a score going. Using my 2016 stats it highlighted a need to get working on my pitching, chipping and putting over the winter and I have enjoyed the rewards so far this year.
I would like to highlight the difference shown and can do so with my last 2 competitions rounds of 72 and 71 in the England Golf Midlands Team Qualifier at Robin Hood Golf Club.
Round 1 : 57% fairways, 78% greens and 32 putts for a round of 72.
Round 2 : 57% fairways, 56% greens and 28 putts for a round of 71.
Golf is a game that drives you bonkers at the best of times, but it is actually quite satisfying to have not hit is as well as I did in round 1 and actually score better in round 2 which is a skill I was not good enough at on a regular basis before now.
Just to highlight the small improvements made so far for my chosen areas here is my last 10 rounds in competition versus my 2016 total:
Putts per round: 2016 – 33 2017 – 31
Scrambling: 2016 – 38% 2017 – 54%
My scoring average for the year 2016 was 72.66 and for 2017 so far it is 70.29, so on average I am currently saving 2 shots every round of golf!
This can be linked to the stats above which show that I am getting up and down more often which is because I am both chipping/pitching it closer and holing more putts. There is plenty more work to be done but it is exciting to see the improvements so far.
Let's revisit the stat tracking side of the story.....
The Golfshake iPhone app is the one that I use as it literally takes me about 5 minutes after a round to quickly input the details of my round before receiving an email report afterwards with a summary. It really does not take up much time and is incredibly user friendly.
You can also login online to do this as well but I just find the iPhone app easier to do straight away. You will thank me later for having done this process as it does not matter what level you play at, it is a great tool to have the information at hand in a simple and easy to use format from which you can clearly see where you are now and what you need to work on to improve.
Oh and by the way… did I mention that basic stat tracking is FREE!
---
Read more posts from Ed, please - Click here
Start tracking your stats for free with Golfshake by - Clicking here
---
Related Content: Ed Dimambro
---
---
Comments