Discovering Madeira's Rural Golf Retreats
By: Golfshake Editor | Thu 23 Mar 2023 |
Comments
---
Feature Article by David J Whyte, Linksland Golf Travel Magazine
---
Are you tired of the legions of holidaymakers queuing at a trough of bottomless buffet breakfasts, packed elevators and sardine-style swimming pools and the tedium of five-hour rounds, longer than the average flight time to reach your destination? Then why not look into booking a getaway to an undiscovered destination as an alternative to the traditional golf package holiday?
David J Whyte recently took part in such a holiday adventure on the Portuguese island of Madeira. If serene, unhurried golf is what you're after, finding an off-the-beaten-path destination could be just what you need.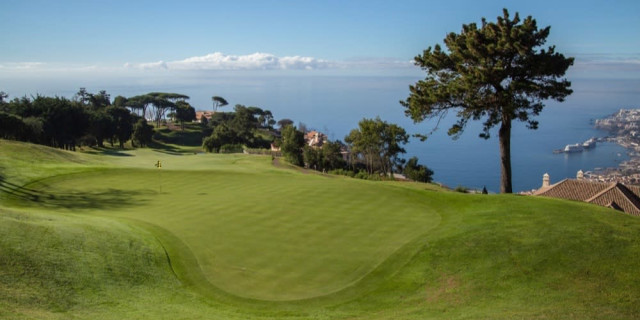 Mysterious Madeira
It surprises me how little is known about golf on the islands of Madeira. Unlike the Ilhas Canárias or Mallorca in the middle of the Mediterranean, the courses on these idyllic little Atlantic isles, have remained relatively obscure.
Nearly a thousand kilometres from Continental Europe and 500 off the Moroccan coast, this archipelago was on my radar. I knew it had golf courses and a pleasant, year-round climate but for some reason, I hadn't quite made the connection. Friends that had, fell in love with the place. Little did I know, the same fate awaited me!
Madeira and its neighbouring island of Porto Santo have been attracting golfers for some decades. In 2019, they were declared the "Best-Emerging Golf Destination in the World" and for seven years in a row the "World's Leading Island Destination".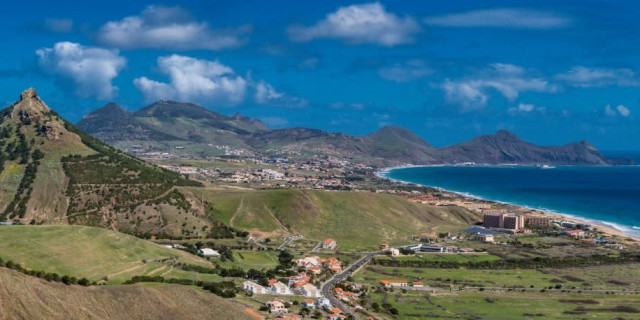 As you can imagine, there's a wealth of superb hotels in the main city of Funchal which makes an excellent base with all its activities, excursions, entertainment, excellent restaurants and cafes.
But there's more to these islands than the most obvious! In recent years, accommodation alternatives such as Airbnb, country cottages and even 'glamping' have seen a steady rise in popularity.
Rural Madeira
'Rural Madeira' is an association that brings together country cottages, cultural encounters and healthy outdoor activities 'far from the madding crowd'. And of course, golf!
We put our own itinerary together based on staying in cottages close to the golf courses. If you enjoy the 'country life' with lots of scenery, local flavour and fresh air, this is the way to go. There are dozens of delightful properties on both the islands of Madeira and neighbouring Porto Santo. You can spend two or three nights in each, enjoy the golf, local cuisine and culture then move to the next place. This way we got to know Madeira more intimately and it made our holiday much more of an adventure!
The village of Santo da Serra is a half-hour from the main city of Funchal and only around 15 minutes from the island's airport. This upland area is famous for cider production with apples & pears growing well at higher altitudes. It's also where the game of golf first teed up on these Elsyan islands!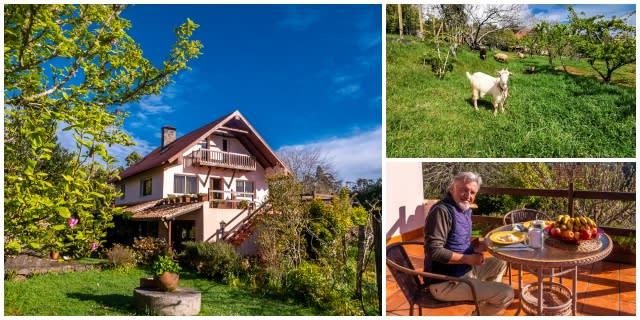 We were staying at 'Bio-Quinta Do Pântano', an organically certified Quinta or farm estate encircled by flowers, vegetables, fruits, sheep, chickens and a lovely white goat. Across the fence in 1928, a swathe of pasture was 'repurposed' into Madeira's first rudimentary golf course. All two holes of it!
The golf's come on a treat since then and Bio-Quinta Do Pântano's neighbour nowadays is the resplendent Santo da Serra 27-hole facility. Lounging on the Quinta's spacious patio, I could hear the golfers chatting with the occasional cry of 'Fore'. Apart from that, all is perfect peace! You'd be hard-pressed to find a more tranquil spot. I woke up during our first night and was dumbstruck by the silence. It sounds daft but I think it was the silence that woke me!
Accommodation at the Bio-Quinta comes in the form of two self-contained studio apartments and another two spacious houses. The main house could sleep up to eight people. It's 'self-catering' but the owner, Emanuel, prepared espetadas, traditional Madeiran meat-on-the-skewer for our first night, washed down with flagons of local cider. The alfresco dining table was once the original golf clubhouse bar. I thought I spotted a few old spike marks! You can also dine in style at nearby 'Restaurante A Quinta', their 'bacalhau', (codfish done in cream) particularly palatable!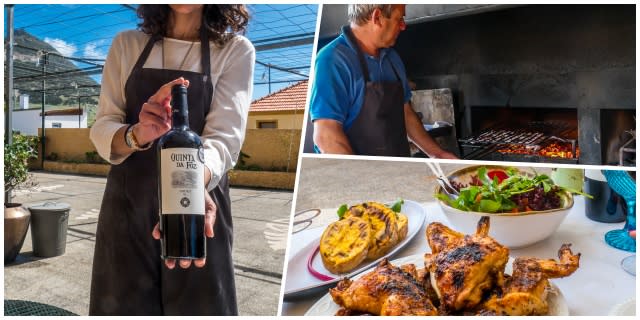 We had upped sticks and set up camp in Camacha to be closer to our next golfing venue, Palheiro Golf. It's a perfectly good idea to mix lodgings on a trip like this. There's flexibility with this style of accommodation and two or three nights in each place works really well and lets you get a feel for different parts of the island.
If Santo da Serra's claim to fame was to introduce golf to these islands, the village of Camacha introduced football!
In fact, this was the very first recorded incidence of the game ever being played in the country of Portugal! The story goes that, after attending school in England, a young Harry Hinton arrived home to Madeira bringing with him a leather 'tub'. Needing pals to play with, the 18-year-old Englishman enlisted local lads and the first game kicked off on the 'village green' here in Camacha. The year was 1875!
The country cottages of Casas Valleparaízo in Camacha are idyllic! Hansel & Gretel would be absolutely charmed with the place! Our little 'pastoral palace' had two upstairs bedrooms, a fully functional kitchen and a spacious lounge complete with a log-burning fireplace - it can get cold of an evening at this higher altitude. Casas Valleparaízo's cottages would be ideal for two golfing couples or four friends. If there are more of you, hire the next door cottage. There's even a neighbourhood peacock to keep an eye on things.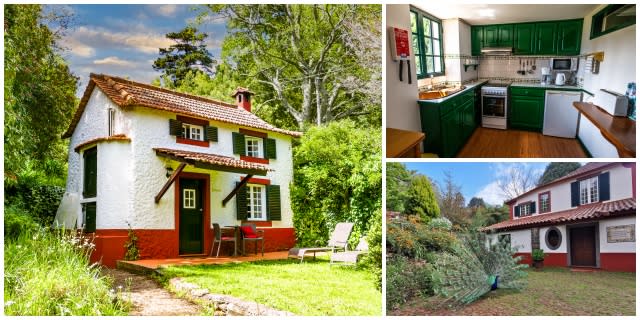 As well as mainland Madeira you can sail to the neighbouring island of Porto Santo from Funchal.
You can sail to Porto Santo for the day, golf and get back to the main island in the evening but I recommend spending at least two or three nights. The beach alone is worth sampling! There are several beachside bars where you can spend the day soaking in the sun and sights with the occasional dip in an azure Atlantic Ocean. The island is at its best during the summer months but it gets mega busy from June to September. The course also tends to dry out during the summer months as Porto Santo is an arid enclave. Course conditions are ideal for the rest of the year.
The big news on Madeira's horizon is there's a new golf course coming!
Ponta do Pargo occupies the main island's most westerly tip.
Where to stay in Ponta da Pargo? We visited Casas da Levada for a two-night stay and I've got to say, it's one of my favourites. The cottages are fabulous with cute little bunnies bouncing around. But it's the well maintained grounds you can truely relax in, not to mention the 'Hobbit' honesty bar! For more info, visit www.casasdalevada.com.
Conclusion
I think country cottage accommodation works particularly well for golfers and prices per head based on four or more sharing are extremely attractive with the added bonus of getting to know these islands in a much more intimate way.
If you want to mix it up, there's lots more to do on these islands such as Levada walks, mountain biking, boat trips, canoeing, canyoning, etc.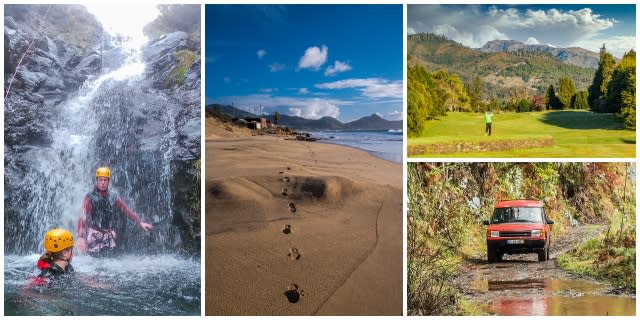 But if all you want to do is golf, with some exceptional meals thrown in and to be able 'kick back' in your own secluded slice of heaven, you're heading in the right direction!
---
For more information on accommodation in Madeira, please visit 'Rural Madeira' at www.madeirarural.com.
For general tourist information on Madeira, visit the official tourism site at www.visitmadeira.pt.
For more of David's stories on Madeira and other great golf destinations, please visit www.linksland.com.
---
Related Content
Why Madeira is a Special Destination For Golf
Golf And Culture Combines in Magical Madeira
Golf Paradise of Madeira Has Best Beaches
---
Related Content: travel Portugal Madeira golfshake golfbreaks Golf Courses Courses
What do you think? leave your comments below (Comments)
---
Leave your comments below
comments powered by

Disqus
Plan Your Next Round
Ardglass Golf Club
County Down
from £22.00
Save 50%
Castlerock Golf Club
County Londonderry
Galgorm Castle Golf Club
County Antrim
from £13.00
Save 23%
More Golf Course & Travel Features
Plan your next golf break with Golfbreaks.com