Has the European Tour's new monitoring system done enough to combat slow play?
By: Golfshake Editor | Mon 15 Feb 2016 |
Comments
---
Post by Sports Writer Derek Clements
---
EUROPEAN TOUR officials have been patting themselves on the back for speeding up play during the so-called Desert Swing – the Abu Dhabi Championshipc, Qatar Masters and Dubai Desert Classic. Hurrah!
Referees have been given additional powers to combat slow play with a new 'Monitoring Penalty', which began at Abu Dhabi, and it will continue throughout the season. Hurrah!
A total of 95 groups were 'monitored' in the Middle East (36 in Abu Dhabi, 20 in Qatar and 39 in Dubai), while five players were given monitoring penalties. They were Jordan Spieth (Abu Dhabi, round one); Daniel Brooks (Abu Dhabi, round two); Benjamin Hebert (Abu Dhabi, round four); Eddie Pepperell (Dubai, round one); Gavin Green (Dubai, round two). These players will be fined the next time they receive a monitoring penalty during the 2016 season, with the fines increasing for each subsequent monitoring penalty thereafter.
Let's deal with the matter of Spieth's penalty, shall we? He was on the green at a par four lining up a very difficult putt – the game following his had not even reached the tee. Spieth, who was playing with Rory McIlroy, had been forced to wait for the green to clear before he could play his approach. Now you can accuse me of being old cynic if you like, but it strikes me that singling out a high-profile golfer for a penalty is a great way of ensuring that your new policy gets plenty of publicity – and they don't come much more high profile than the world number one.
Spieth is a gentleman, and accepted the warning, but he admitted afterwards that he was puzzled by it. And he was not alone. For the record, Daniel Brooks and Eddie Pepperell are players who have reputations for getting on with things.
Anyway, let's return to the back slapping. Just how much quicker were rounds in Abu Dhabi? 40 minutes? 30 minutes? 20 minutes? Erm, not quite. The average time to play the first and second round was speeded up by...five minutes. Wow! That will have them flocking back. Not!
A similar effect was observed in Qatar, where figures for average times for rounds one and two were 10 and four minutes quicker respectively when compared with the event in 2012, the last time the opening two rounds were played in comparably windy conditions.
Finally, in Dubai, there was a reduction of...two minutes on average round two times compared to 2015.
Keith Pelley, the chief executive of the European Tour, said: "We said before our new measures were introduced in Abu Dhabi that we wanted to take the lead on pace of play and it is terrific to see the policy has had an immediate effect, even though we are still in the early stages of its implementation. I am also pleased that our members have reacted positively to this change.
"We are continually striving to make our product even more appealing and entertaining for our fans and this is a good starting point. There is no quick fix for slow play, but this new policy is aimed at empowering our referees to more effectively target the problem and I believe we will see even more inroads made over the coming weeks and months.
"It is important to note that our referees now have the ability to apply monitoring penalties if they see a player take an excessive amount of time over a shot, even if their group is in position on the course, so our players are now more aware than ever that slow play is unacceptable."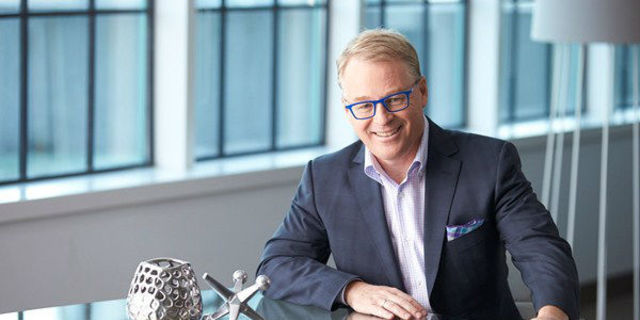 I am sorry Keith, but the sort of figures the European Tour has released will not make a blind bit of difference to the numbers of people who watch golf, whether it be in the flesh or on TV. I am also puzzled as to why on earth they would penalise any player, "even if their group is in position on the course". If a group is in position then it means they are not losing ground on the group in front or holding up the group immediately behind them.
This a bit like fiddling while Rome burns. If the powers-that-be are serious about speeding up play – and they say that they are, then groups should be given a maximum time to complete 18 holes and shot suffer stroke penalties if they fail to hit those targets. And telling professionals that they need to complete their rounds in five hours, instead of five hours and 15 minutes is NOT the answer.
At this level, on the sort of perfectly-manicured courses they play, usually with no wind and wall to wall sunshine, there is no reason why three tour professionals should not be able to get back to the clubhouse four hours after hitting their opening drives. Maybe the tour should start off by giving them a maximum limit of four-and-half hours and gradually reduce it, while having the ability to increase the time limit for tough courses and/or extreme weather conditions.
As for the likes of the AT&T Pebble Beach Pro-AM or the Alfred Dunhill Links Championship, the only way to prevent six-hour rounds is to instruct all celebrities to pick up the ball the second they are out of the hole – or shoot them!
---

Be part of the action with a selection of unique golf tournament experiences, from playing in a pro-am with the stars to watching the action at golf's most illustrious events. Whether it's the Masters or The Open, The Ryder Cup or WM Phoenix Open, build your own bespoke package with the experts at Golfbreaks.com.
---
What do you think? leave your comments below (Comments)
---
Tags: slow play Jordan Spieth european tour
---
PLAY MORE PLAY BETTER - LATEST TUITION TIPS
---
Leave your comments below
comments powered by

Disqus