By: Golf Shake | Thu 15 Oct 2015 |
Comments
---
Mizuno has proudly announced the launch of its brand new JPX EZ metal woods line up as well as a new range of JPX EZ irons.
Mizuno has been at the forefront of golf equipment design for 110 years which is why it's no surprise the all-new JPX EZ fairway wood range boasts a host of ingenious design features, engineered to break new ground via a combination of adjustability and off-centre forgiveness.
The JPX EZ iron range also boasts a whole host of breakthrough technology.
JPX EZ Driver
The JPX EZ driver was debuted by Luke Donald in the May 2015 at the BMW PGA Championship and has received a lot of attention since. The simplified adjustability in this cleverly designed driver allows club golfers to enjoy the combined performance attributes of adjustability and off-centre forgiveness.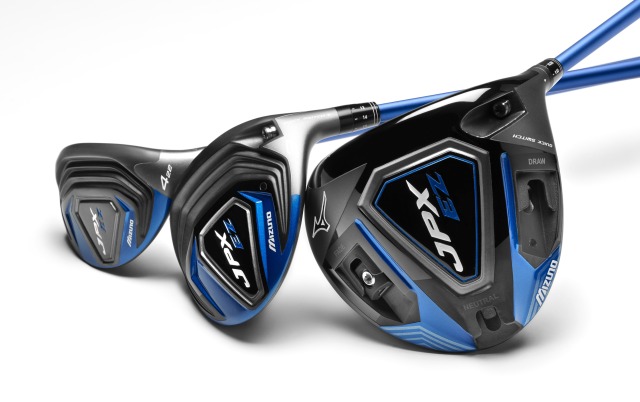 Previous movable weight drivers proved less playable to the club golfer because of the extra weight needed for the tracks and weight ports. Mizuno addressed this issue with the JPX EZ by introducing a simple three-weight system that delivers forgiveness to match non-adjustable models.
All you have to do is simply slot a 10g weight in one of the three ports, which instantly allows golfers to change between a draw, neutral or fade bias. The head's large 'footprint' also promotes a high-launching, low-spinning flight.
The driver also has a more rounded crown to further enhance playability by allowing the clubface to flex more freely, generating a higher ball speed and more forgiveness on mishits high in the face. The "Quick Switch" adjustable hosel provides further opportunity to optimise loft and launch.
Luke Donald said: "It's very stable. I'm really comfortable with it on the course. It worked for me from the first time I hit it without any messing around."
JPX EZ Fairway and Hybrids
The JPX EZ fairway woods and hybrids larger, more confidence-inspiring 'footprints', providing club golfers with a high, softer-landing ball flight with optimum carry distance.
The innovative Shockwave Sole creates a lower centre of gravity, and allows the clubhead to contract and expand more at impact, maintaining ball speeds off the turf as well as increasing stability and promoting a higher ball flight. Like the driver the woods also have the Quick Switch adjustable hosel to optimise loft and launch characteristics.
Chris Voshall, Mizuno Club Engineer, said: "We recognised that modern fairway woods and hybrids (especially those with adjustability), have started to favour the stronger ball-striker. But most of us don't generate the clubhead speed needed to flight the ball properly.
"So we've gone back to the drawing board and created a larger, flatter head with a tendency to generate more backspin. It's not just ability dependent - there will be tour players and professionals who prefer the softer landing trajectory."
JPX EZ Forged with Boron
The JPX EZ Forged iron merged the world of 'distance iron,' with that of the softer, more controllable forged iron. This eliminates the choice between distance and feel that club golfers typically face.
The heads are infused with Boron to facilitate a wider CNC pocket cavity between 4 to 7 iron that creates a larger rebound area for increased ball speed and stability on mishits.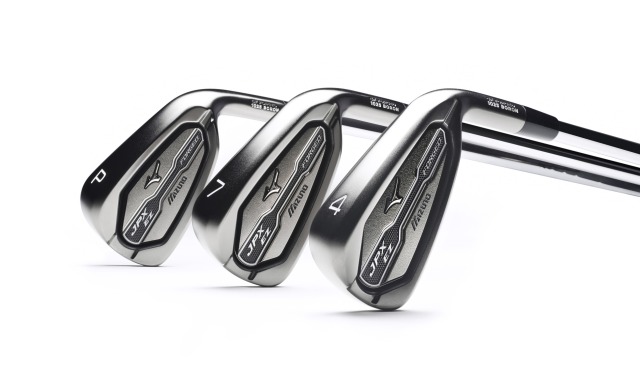 The myth that forged irons can't be forgiving has been completely blown out the water by Mizuno's ground breaking extreme perimeter weighting and softly bevelled leading edge. From 8-PW, the heads have taken a more compact, solid one-piece design for enhanced ball control with the scoring clubs. The beautiful anti-glare Black Nickel finish just makes the club even more aesthetically pleasing.
David Llewellyn, Head of Design for Mizuno, said: "The greatest achievement of the EZ Forged from an engineering standpoint wasn't the ball speed or forgiveness, but the feel.
"It's so hard to maintain that moment at impact when we're pushing so many design parameters to the maximum."
JPX EZ
The JPX EZ is the brother to the JPX EZ Forged and is more of a distance iron. Unlike many distance irons, the JPX EZ has great feel and thanks to the 360 Dual Pockets and multi-thickness faces they are also exceptionally forgiving and easy to launch. Better suited to the "point and shoot" golfer.
The designers at Mizuno have maxed out every design element to help boost ball speeds, without cranking lofts, to deliver an iron that offers total playability to a range of golfers across the handicap spectrum.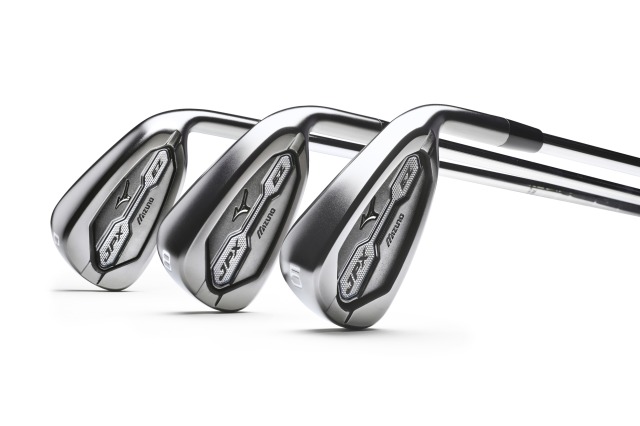 Llewellyn said: "Ball speed-wise and stability-wise, JPX EZ is a total game-changer, especially if you want your 7-iron to fly like a 7-iron.
"JPX EZ isn't for someone who wants to shape their shots, but it has a really surprising sensation that makes you feel like as if you're playing a much more versatile iron."
The all-new JPX EZ driver, fairway wood, hybrid and iron line-up will be available at retail from February 1, 2016.
For further information on Mizuno's full range of golf equipment, apparel and accessories visit: golf.mizunoeurope.com
---
What do you think? leave your comments below (Comments)
---
Tags: mizuno
---
PLAY MORE PLAY BETTER - LATEST TUITION TIPS
---
Leave your comments below
comments powered by

Disqus